SINGLE BULLET THEORY Finishing Up New Album Divine Ways Of Chaos


By Larry Petro, News Monkey
Saturday, August 31, 2013 @ 10:43 AM


| | | |
| --- | --- | --- |
| | | Currently Being Shopped To Labels |
SINGLE BULLET THEORY are putting the finishing touches on their 5th and latest offering titled Divine Ways of Chaos (Cover art by Frank Fiedler).

The 11 song album was recorded at SBT front-man Matt DiFabios "Hard Attack Audio Productions" over the last severalmonths. The drums on the record were recorded at 0 x 1 Recordings in Cherry Hill, NJ and is currently being mixed by Carlos Alverez at Digital Viking Audio.

The bands newest offering is the logical next step for the SBT's 2011 IV CD. The songs are extremely layered with intense grooves, hook-laden chorus and an unrelenting pulse that can only be described as hard-driven, epic metal.

"We really took our time making this one" states DiFabio. "In the past, we always felt rushed due to financial constraints or release dates being prematurely set. With this one, we had no label breathing down our necks, minimal costs to make it happen and an overwhelming desire to make the absolute best record of our career to date".

A huge leap can be found in the musicianship on this record. We have two of the best guitarists I can possibly imagine featured on this record. The solos are epic as are the chorus's and I couldn't be happier with them. The drums were tracked by Justin Arman (SOCIETY 1, CRISIS) and he played his ass off.....there i absolutely nothing "easy" about being a drummer for SBT and, with this record, I really pushed Justin to throw down some seriously devastating tracks.

We also had a few great guest performers on this record... Tim Roth (INTO ETERNITY) , Alan Tecchio (HADES, WATCHTOWER, NON FICTION), John Ruszin (CARFAX ABBEY, ex-SINGLE BULLET THEORY) and Dave Brown (CHAOS FRAME, ex-SINGLE BULLET THEORY).

Currently, the record is being shopped to a few labels and a release date will be set for the record in the coming months.

In other news, SBT would like to welcome our newest member of the fold---Rob Gladden, who will be handling the drumming duties from this point on.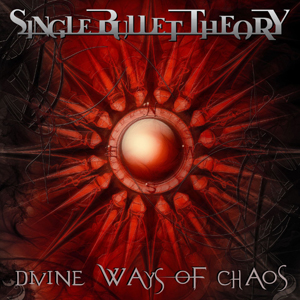 We saw Rob play with one of his other bands months ago and we were currently having problems with our now former drummer. I saw Rob and immediately knew he had what it took to get the job done the way it needed to be!
The beauty of Facebook made it extremely easy to reach out to him and get him some material. Thankfully, he liked it enough to learn our entire set in a few weeks.
SBT has had many GREAT drummers in the past and Rob is diverse enough to make all of their styles sound sound like his own while still retaining the proper feel and integrity of the song.
Robs' background ranges from extreme metal all the way down to competitive marching drumline accolades with considerable awards coming from his time at Rutgers University drumline, where he achieved a Bachelor of Arts degree in music. So...welcome Mr. Gladden to SINGLE BULLET THEORY!
SINGLE BULLET THEORY's fall touring schedule is as follows:
Sept 20 - Rippers Rock house, Akron, OH. (with BYZANTINE and SHATTER MESSIAH)
Sept 21 - Old National Centre, Indianapolis, IN. (Indianapolis Metal fest)
Sept 22 - The Shrunken Head, Columbus, OH (with BYZANTINE)
Sept 27 - Mcstews, Levittown, PA (headlining with local support)
Sept 28 - The Montage, Rochester, NY (with VICIOUS RUMORS and SEVEN WITCHES)
Sept 29 - Mod Club (Virgin Mobile Center), Toronto, ON. (With VICIOUS RUMORS and SEVEN WITCHES)
Oct 03 - Voltage Lounge, Philadelphia, PA. (with VICIOUS RUMORS, SEVEN WITCHES and POWER THEORY)




Please log in to view RANTS

If you don't have a username, click here to create an account!