Pure Rock Newswire 07/25/02


By Sefany Jones, Contributing Editor
Thursday, July 25, 2002 @ 12:11 AM


| | | |
| --- | --- | --- |
| | | A Summary Of News, Rumors And |
Sebastian Bach NOT guilty! In contrast to recent reports that Bach had pleaded guilty to marijuana charges, he personally informed KNAC.COM that the statements were absolutely untrue, and his PR firm has issued the following statement:

New York, NY- A number of publications incorrectly reported guilt on behalf of Sebastian Bach today relating to his March arrest in Middletown. "Sebastian plead guilty to nothing and was found guilty of nothing," stated Bach's attorney Frank DeSevo Esq. of Red Bank, NJ. "He applied for a conditional discharge which was granted by the court on Monday, July 22nd. Barring he has no problems within the next year, the charges will be dismissed." Shadows Fall will be performing at Vintage Vinyl in Fords, NJ on September 20th. This is an in-store performance. Check out www.vvinyl.com for further info. Yngwie Malmsteen anticipates releasing his most-recent effort, Attack, in Europe on SPV/Steamhammer Records, possibly on September 16th, but that date has yet to be confirmed. San Francisco's Romeo's Dead have joined FastLane Records, and will be working on a brand new album, anticipating a winter release this year. FastLane will also be re-releasing their 1999 debut, It's All Your Fault, remastered/re-packaged with bonus tracks. Just a reminder that guitarist Gilby Clarke (ex-Guns N' Roses) and his band will be playing Monday, July 29th at Quixote's in Denver, CO. The band features Eric Singer (KISS) and bassist Stefan Adika (ex-LA Guns). Visit www.quixotes.com. Cattle Decapitation will hold a record release party on Sunday, July 28th, 2002, for the upcoming album To Serve Man, their debut release on Metal Blade Records, due out in stores on July 30th, 2002. It will be taking place at Hully Gully in Downey, CA and will consist of 8 bands and two stages. For more info, phone: (213) 910-4163. CD will also perform at the Knitting Factory in Hollywood, CA on August 9th with The Locust. Lockup -- which features bassist Shane Embury ( Napalm Death, guitarist Jesse Pintado ( Napalm Death), vocalist Tomas Lindberg (ex-The Crown), and drummer Nick Barker ( Dimmu Borgir) -- were forced to cancel the following appearances because Napalm Death are behind schedule recording their latest CD, Order of the Leech: Germany's Wacken Open Air festival (August 2nd), Casablanca in Jena, Germany (August 3rd), and Z7 in Pratteln, Switzreland (August 4th). Reverend have been dropped from the Judas Priest/Budgie show at the Sunken Garden Theater in San Antonio, TX on August 2nd, after they had recently cancelled their spot on the Abrasive Rock Festival in Olympia, WA to make the appearance opening for Priest. The band is "disappointed" with the decision by the event's organizers to remove them from the bill, but promise that the rest of their short tour will be "kick-ass." A reminder that if you will be attending one of the three Southern California King's X shows, you will be able to get into Engine's show on August 10th at Paladino's in Reseda, CA for free! Guitarist Eddie Van Halen will make a rare recorded appearance on guitarist Steve Lukather's upcoming Christmas album, Santamental, due out in September, according to Launch.com. Vocalist Jason McMaster (Dangerous Toys) will be attending the first annual KISS convention in Charlotte, NC on August 25th at the University Hilton Hotel. McMaster will be there from 11:00am to 9:00pm and will be selling Dangerous Toys merchandise along with merch from his other projects: SSIK, Broken Teeth, Gahdzilla Motor Company, and WatchTower. Other guests allegedly appearing are guitarist Bruce Kulick (ex-KISS) and Ron Keel.

Vocalist Roger Daltrey (The Who) lends his talents to the forthcoming Anthrax album We've Come For You All, according to drummer Charlie Benante. "[Roger] sings on [the song] 'Taking The Music Back', [which is] one of my favorites [on the new album]," said Benante. "He put a 'Won't Get Fooled Again' scream in there that gives me a chubby." To check out Daltrey laying down the vocals, check out Anthrax.com.

A fired erupted from a stage monitor during Down's set in Mansfield, MA. The whole incident was caught on film. Guitarist Pepper Keenan says of the incident, "Technical crap. Shit blew up, everything blew up. It was on fire, but it doesn't matter. We shoot from the heart. We're about the music. If shit blows that just happens." Vocalist Phil Anselmo added: "It just happened and that's the way that fuckin' goes." The Ozzfest web site will reportedly post a video clip next week of all the crew and fire officials "scrambling for their lives" trying to douse the fire, which occurred on the second stage. Vocalist Sebastian Bach (ex-Skid Row) has pleaded guilty to a charge of marijuana possession at his hearing in Middletown, New Jersey on Monday, after a scuffle with a bartender in March. His other charges of disorderly conduct, simple assault and making terrorist threats were dismissed, partially because the bartender failed to appear in court. Bach was given a conditional discharge, meaning that if he has no additional charges for the next six months, he'll receive no punishment. Drummer Joey Kramer (Aerosmith) revealed during an online chat today at USAToday.com that the band is seriously contemplating doing a blues album next year. "It's in the talking stages right now," the drummer stated.

Halford's appearance on the syndicated radio show Rockline on June 22nd included live-in-the-studio renditions of several Judas Priest classics and a few tunes from Halford's recently-released Crucible can be downloaded as 16 separate MP3 files from RobHalford.com. The songs performed include:

01. You've Got Another Thing Comin'
02. Jawbreaker
03. Golgotha
04. Crystal
05. Metal Gods
06. Breakin' the Law

Egodog hits the road to support the troops overseas. They'll be in Bosnia/ Kosovo/ Macedonia from July 28th through August 12th. According to Hits Daily Double.com, the Rage Against The Machine/Chris Cornell (ex-Soundgarden) project have signed on with the management company The Firm. Pitchshifter have the following dates in the UK lined up (to be supported by Taproot at select cities): 09/20/02 Belfast Limelight
09/21/02 Dublin Ambassador
09/22/02 Cork Nancy Spains
09/24/02 Glasgow Garage
09/25/02 Newcastle Uni
09/27/02 Middlesborough Town Hall
09/28/02 Wolverhampton Wulfrun Hall
09/29/02 Leeds Uni
10/01/02 Nottingham Rock City
10/02/02 Cambridge The Junction
10/04/02 Manchester MDH
10/05/02 Swansea Patti Pavilion
10/06/02 Portsmouth Pyramids
10/08/02 Truro Hall for Cornwall
10/09/02 Bristol Academy
10/10/02 Norwich UEA
10/11/02 London Astoria According to MTV.com, Rob Zombie says the reason MGM has dropped his movie, House of 1000 Corpses, was due to a little joke he said to actor Ben Affleck while filming an episode of MTV's Movie House, in which Zombie explained that Universal had dropped the movie because the content was morally objectionable. When Affleck asked about MGM, Zombie off-handedly joked that, "Apparently they have no morals over there. They're happy for some blood." Suddenly, Zombie found himself dropped. MGM claims they never had an actual deal. And the saga drones on… The benefit album sponsoring the West Memphis Three, convicted murderers whom many believe didn't receive a fair trial, has finally been named: Rise Above. Headed up by Henry Rollins, the 24-song LP will be released on October 8th and will feature covers of Black Flag songs sung by guests including Iggy Pop, Corey Taylor (Slipknot), Chuck D, Mike Patton (Tomahawk), Tom Araya (Slayer) and Lemmy Kilmister (Motorhead).

Anthrax drummer Charlie Benante posted on their official web site that guitarist Dimebag Darrell (Pantera) will make a guest appearance on Anthrax's forthcoming album, We've Come For You All. Dimebag will play on the tracks "Cadillac Rock Box" and "Strap It On" (which Benante calls an "ode to lesbian sex.") In other news, Benante performed the song "Bounce" with System Of A Down during the latter's appearance at Ozzfest 2002 in Holmdel, NJ on Saturday, July 20th.

Drummer Jimmy Bower (Down, Superjoint Ritual, Corrosion of Conformity, Eyehategod) is working on yet another project, this one called Jones's Lounge, which also features Kyle Thomas (Exhorder, Floodgate), Dax Thieler (Green Leaf Cult). And you thought Phil Anselmo hopped around a lot… Vocalist Joe Elliott (Def Leppard) will participate in an online chat at USAToday.com on Wednesday, July 31st at 9:00 PM ET. The chat will last approximately half an hour. Electricbasement.com reports the following: Hardline II -- featuring vocalist Johnny Gioeli (Axel Rudi Pell), guitarist Joey Gioeli, guitarist Josh Ramos (The Storm), drummer Bobby Rock (Vinnie Vincent), bassist Chris Maloney and keyboardist Michael T. Ross -- is the long-awaited come back on the market of one of the biggest names ever to debut on the melodic hard rock scene during the early nineties (Double Eclipse was released on MCA in 1992). It is described as "Heavy as hell, melodic as only an American band raised on Van Halen, Kiss and Whitesnake can be plus modern elements and influences that create the definitive modern melodic hard rock combo in the new Millennium." It is being released by Frontiers. Marduk has posted live photos of their appearances at the With Full Force Festival and from the Tuska Open Air Festival at their official web site. Car racer Derrike Cope and the Quest Motor Racing team are busily preparing for the July 28th running of the Pennsylvania 500 at Long Pond, Pennsylvania. The #37 Ford will feature a Poison paint scheme. To check out the car, visit here: Derrikecope.com.

Thin Lizzy will be releasing their first-ever live DVD this week through Rhino Home Video at a list price of $19.99. The DVD, Thin Lizzy: The Boys Are Back In Town was recorded in October 1978 in Australia, and features eight songs from the lineup consisting of singer-bassist Phil Lynott, guitarists Gary Moore and Scott Gorham, and drummer Mark Nauseef. The DVD will include the following tracks:

01. Jailbreak
02. Bad Reputation
03. Cowboy Song
04. The Boys Are Back In Town
05. Waiting For An Alibi
06. Are You Ready
07. Me And The Boys
08. Baby Drives Me Crazy

Engine -- featuring vocalist Ray Alder (Fates Warning) and bassist Joey Vera (Armored Saint) – have the following gigs lined up: 08/08/02 Phoenix, AZ Mason Jar
08/09/02 Anaheim, CA The Shack
08/10/02 Reseda, CA Paladino's
08/11/02 Concord, CA Bourbon St.

Vocalist John Corabi (ex-Motely Crue) recently formed Zen Lunatic with drummer Jimmy D'Anda (ex-Bulletboys) and bassist Steve Bruno. Talisman vocalist Jeff Scott Soto (ex- Yngwie Malmsteen) will be performing at the Queen convention on Saturday, August 17th, in Cleveland, OH. For more info visit queenworld.com. Check out Soulfly's video for the track "Seek 'N' Strike" from the group's recently-released 3 CD at Roadrunner Records. Bon Jovi have completed their music video "Everyday," which is the first single and music video from the band's upcoming album Bounce, which is due for release in the US on October 8th through Island Records. Rob Zombie's movie, House Of 1000 Corpses, which was due out on Halloween, has been dropped yet again – this time it is MGM pulling the plug, according to Blabbermouth.net. Details are still sketchy at this time, but informed sources have indicated that Zombie plans on releasing the film himself in September. No further information is available at this time. Universal originally agreed to the project in 2001, then ditched the effort due to its graphic content. Michael Anthony (Van Halen) is scheduled to join Sammy Hagar and The Waboritas onstage at the following shows on the second leg of the Hagar/Roth tour: 07/25/02 Oklahoma City, OK Ford Center
07/26/02 Kansas City, MO Sandstone Amphitheater
07/28/02 San Antonio, TX Verizon Wireless Amphitheater
07/31/02 West Palm Beach, FL Mars Music Amphitheater
08/01/02 Tampa, FL Ice Palace
08/03/02 Nashville, TN AmSouth Amphitheater
08/04/02 Atlanta, GA HiFi Buys Amphitheater
08/06/02 Raleigh, NC All Tell Pavilion
08/07/02 Charlotte, NC Verizon Wireless Amphitheater

Mudvayne are reportedly back in the studio working on their follow up to L.D. 50. A release date has yet to be confirmed, but is expected to come out sometime this year. Type O Negative have apparently pushed back the tentative release date of their as-yet-untitled new album to early 2003, according to Roadrunner Records UK. PRP.com reports the following: Black Sabbath's long-delayed Live In '75 double-disc set is now expected to be released through Sanctuary on August 20th, under the new title of Past Lives. The album is comprised of various live performances captured during their 1975 "Sabotage" Tour and is said to feature the following tentative track listing: Disc 1:
01 - "Tomorrow's Dream"
02 - "Sweet Leaf"
03 - "Killing Yourself To Live"
04 - "Cornucopia"
05 - "Snowblind"
06 - "Children Of The Grave"
07 - "War Pigs"
08 - "Wicked World"
09 - "Paranoid"

Disc 2:
01 - "Hand Of Doom"
02 - "Hole In The Sky "
03 - "Symptom Of The Universe"
04 - "Megalomania"
05 - "Iron Man"
06 - "Black Sabbath"
07 - "NIB"
08 - "Behind The Wall Of Sleep"
09 - "Fairies Wear Boots"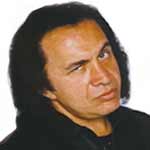 Gene Simmons (Kiss) will be one of many celebrities at the Hollywood All-Star Celebrity Softball Game tomorrow, June 20th, at Edison Field in Anaheim, CA (home of the Anaheim Angels, who will host the event). Doors open at 4:45pm for this event, and the game will run from 5:10pm to 6:20pm. Other celebrities to play in the game are: Matthew Perry (Friends), Esai Morales (NYPD Blue), Ron Perlman (Blade II), Bob Saget (America's Funniest Home Videos), James Van Der Beek (Dawson's Creek), Bradley Whitfield (The West Wing), Jonathan Silverman (Weekend at Bernies) and many others.

The opening gig for the second leg of the David Lee Roth/Sammy Hagar tour on July 23rd at the CenturyTel Center in Bossier City, LA, was cancelled due to "production logistics." The tour will instead kick off in Oklahoma City, OK on July 25th. Queens Of The Stone Age will appear as part of MTV2's All Access Week, July, 19th, 8:30pm/7:30pm CST, which will feature a 1/2 hour concert live from the Troubadour in Los Angeles, CA. The Streetwalkin' Cheetahs version of the Dead Boys classic "Sonic Reducer" will finally be released on Reptillian Records long-awaited Dead Boys tribute. The track was produced by Dead Boys guitarist Jimmy Zero, who sits in on guitar, too. The tribute will be released this fall, and also features the B Movie Rats, the Candysnatchers, American Heartbreak and many more.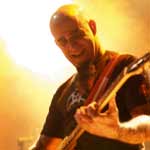 Blabbermouth.net reports: Anthrax guitarist Scott Ian has confirmed that the band have ended their brief association with Sanctuary Records before they'd released even a single album through the label. However, the group are currently involved in negotiations with another record company and things are "working out just fine," said Ian. Although speculation has run rampant that the release date of the band's already-completed new album We've Come For You All will be pushed back to early 2003 as a result of this most setback, the guitarist appears confident that the CD will surface in October, as previously planned. A European release through Nuclear Blast Records is expected around the same time. In other news, Anthrax are tentatively scheduled to support Motörhead on their European tour from October 13th through November 8th. Exact dates and venues will be announced shortly. NWOBHM band Holocaust have a new CD available on mp3.com, a bit of a teaser CD for their forthcoming release, Primal (due out in September). The mp3.com CD is called War in Heaven/ Hell on Earth and contains four tracks from Primal and four older out-of-print tracks from 1989 and 1996. For more info, visit their home page at holocaustmetal.com and their mp3.com page at www.mp3.com. Crown Of Thorns are set to release their latest album, Karma, in Europe on August 5th. It features 11 tracks, including a cover of the late George Harrison's "My Sweet Lord," as well as a duet with Doro Pesch entitled "Shed No Tears." Dope have the following gigs line up in August: 08/02/02 Monroe, MI Croakies Party Island
08/03/02 Cleveland OH Agora - World Series of Metal
08/04/02 Ottowa IL Mad Hatters
08/05/02 Chicago IL House of Blues

Machine Head have been officially confirmed to headline the upcoming Vultures Row event on Treasure Island in San Francisco, CA. this August 3rd. Also performing will be Bay Area thrash legends Death Angel, One Man Army and Skinlab, as well as ten other local bands that will be competing on "Vultures Row" for a grand prize of $10,000. In addition to all of the great music, there will be live professional and amateur skateboarding, in-line and BMX showcases. Tickets are only 15 bucks, available directly from the official Vultures Row web site at vulturesrow.net.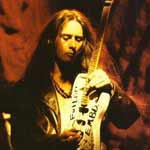 On Wednesday, August 7th, Jerry Cantrell will be playing the world-renowned Montage Mountain Amphitheater in Scranton, PA. Before the show he will be hitting the Gallery Of Sound for an in store appearance at 4PM. A free silkscreen Tour poster will be given out with purchase. Stevemorse.com reports: The Steve Morse/Dixie Dregs DVD is still very much in the planning stages. The latest word is that it looks likely to be a double DVD release. The plan is to include the full Dixie Dregs show at Toad's Place in New Haven, CT from November 29th 2001. A further selection of footage from other stages of Steve's career is also a possibility. Upon wrapping up their tour with The Scorpions and Dio, Deep Purple have tentatively rescheduled the following UK dates (to be confirmed): 09/06/02 London ENG Hammersmith Apollo
09/07/02 London ENGHammersmith Apollo
09/08/02 York ENG Barbican Centre
09/09/02 Bradford ENG St.George's Hall
09/11/02 Newcastle ENG City Hall
09/12/02 Glasgow SCO Clyde Auditorium
09/14/02 Birmingham ENG NEC
09/15/02 Portsmouth ENG Guildhall
09/17/02 Plymouth ENG Plymouth Pavillions
09/18/02 Bristol ENG Colston Hall
09/19/02 Ipswich ENG Regent Theatre Vicious Rumors have lined up the following dates: 07/23/02 San Francisco, CA Lucifer's Hammer
07/26/02 San Francisco, CA The Pound (w/ Manmadegod)
07/28/02 Concord, CA Concord Pavilion (w/ Scorpions, Deep Purple, Dio)
08/03/02 Wacken, GER Wacken Open Air
08/12/02 ITA Agglutination Festival

Exodus have announced on their renovated official web site the following gigs: 07/27/02 Milwaukee, WI Metalfest
08/03/02 Wacken, GER Wacken Open Air
12/14/02 Thessaloniki, GRE Hydrogios
12/15/02 Athens, GRE Gagarin
12/17/02 Bradford, UK Rio
12/18/02 London, UK Underworld
12/19/02 Zaandam, NETH Kade
12/20/02 Strasbourg, FRA La Laiterie*
12/21/02 Antwerpen, BEL Hof Ter Loo*
12/22/02 Tilburg, NETH 013*
* No Mercy X-Mass Festivals 2002 with Six Feet Under, Marduk, Dying Fetus, Immolation, Kataklysm, Hate Eternal, Impaled Nazarene, Macabre, Ragnarok. During the Rolling Stones tour rehearsals in Toronto, Ontario last night, one of the band's guitar techs, Roydon Walter "Church" Magee, suffered a fatal heart attack. Magee had complained he felt ill in the beginning of rehearsals. Magee primarily teched for guitarist Ron Wood. There has not been an official comment from the Stones, but shut down the rehearsal after McGee's collapse. The tour is still scheduled to kick off September 3rd in Boston.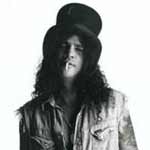 Guitarist Slash (ex-Guns N' Roses) is scheduled to make an in-store appearance with film producer Robert Evans and composer Jeff Danna, in support of the release of the movie The Kids Stays in the Picture, in which Slash contributes his rendition of "Love Theme from The Godfather" by Nino Rota. The in-store event will take place on August 6th at the Tower Records Sunset store in Los Angeles, CA beginning at 7:00pm. Slash, Evans, and Danna will be signing only copies of the Milan Records movie soundtrack. The film will be released in New York City and Los Angeles on July 26th, followed by an August 2nd release in Orange County and then select cities on August 9th.

Def Leppard have lined up a few in-store appearances in support of their forthcoming album, X, due out on July 30th: 07/27/02 at 12:00 PM: Mall of America, Minneapolis, MN (live performance)
07/30/02 at 6:00 PM: Wal-Mart, Saddlebrook, NJ (autograph signing)
07/31/02 at 6:00 PM: Wal-Mart, Fayetteville, NC (live performance)

Disturbed will release it's sophomore album, Prayer, on September 17th. They will play Cleveland's Rock & Roll Hall of Fame on August 7th. The Wildhearts have cancelled their appearance at the Hope & Anchor in Islington, London, this Thursday, July 18th. But in other news, the band has announced additional dates for their upcoming headlining UK tour to celebrate the release of their "Vanilla Radio" single: 09/24/02 Leicester, UK University
09/25/02 Cambridge, UK Junction
09/26/02 Middlesbrough, UK Town Hall
09/27/02 Aberdeen, UK Lemon Tree
09/28/02 Sheffield, UK Leadmill
08/29/02 Bradford, UK Rios
09/30/02 Exeter, UK Lemon Grove
10/01/02 Northampton, UK Roadmender
10/03/02 London, UK Astoria

Rhino Records will reissue four classic Ramones albums on August 20th: the Phil Spector-produced End of the Century (1980), Pleasant Dreams (1981), Subterranean Jungle (1983) and Too Tough to Die (1984). These reissues will include rare demos, radio spots and a cover of the Rolling Stones' "Street Fighting Man." Deeds (formerly named Dirty Deeds) have lined up several UK dates before they hit Japanese in early September. Deeds' new album, Blown, was produced by Steve Harris (Iron Maiden) and is set for release through EMI Records in Japan on August 29th and in Europe on October 23rd. Confirmed gigs are as follows: 08/09/02 Swindon, UK Queen's Tap
08/24/02 Bradford, UK Rio
08/30/02 London, UK Underworld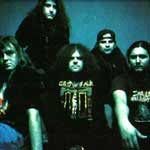 Napalm Death are finishing up the recordings of their latest effort Order Of The Leech, anticipating a September/October release through Dream Catcher Records. In other news, Napalm Death's forthcoming live DVD, Punishment in Capitals (which includes footage recorded during the band's recent headlining show at London's ULU, as well as material shot at the group's show in Chile in front of a crowd of 5,000, and other, as-yet-undetermined extra footage) is still in the works, and should be wrapped up soon for release. ND hopes to tour the states in October in support of their forthcoming album. Nevermore were forced to cancel their appearance on a portion of the ongoing Warped tour due to undisclosed "circumstances," according to the group's official web site. "The band would like to apologize to the fans and stress that they look forward to seeing everybody on the next US tour." Nevermore's cancelled Warped dates are: 07/20/02 Quincy, WA Gorge Amphitheatre
07/22/02 Billings, MT Oscar Park Amph.
07/23/02 Fargo, ND Fargodome

MTV's reality show, The Osbournes, was nominated for its first-ever Emmy Award on Thursday, July 18th, in the 'outstanding non-fiction reality program' category. The Osbournes goes up against PBS's Frontier House and American High, HBO's Project Greenlight and Taxicab Confessions, and TLC's Trauma: Life In The ER. The 54th Annual Emmy Awards take place September 22nd in Los Angeles, CA. Silver -- the new project featuring vocalist Gary Barden (ex-MSG), guitarist Bernie Torme (ex-Ozzy Osbourne), keyboardist Don Airey (Deep Purple), bassist Michael Voss (ex-Casanova) and drummer Marco Minnemann (ex-H-Blockx) -- will issue their new album, Dreammachines, in September through Point Music Records. Hemlock, whose Pigeon Holed CD was produced by guitarist Mike Doling (Soulfly/ex-Snot), have lined up the following gigs: 07/20/02 Victorville, CA New Reflections
07/21/02 Lake Havasu , AZ Klub Kaos
07/22/02 Tempe, AZ Bash On Ash
07/23/02 Farmington, NM Country Palace
07/25/02 Wichita Falls, TX The Mac Stack
07/26/02 Colorado Springs, CO Colorado Music Hall
07/27/02 Window Rock, AZ Gorman Hall
08/02/02 Sparks, NV New Oasis (w/ Danzig, Prong) Blabbermouth.net reports: Whitesnake are set to reunite for a European tour in early 2003 to promote a new double CD compilation, entitled 25 Years Of Whitesnake, which is due to be issued EMI Records in February. Negotiations are reportedly yet to be finalized, but strong rumors indicate that guitarist/songwriter John Sykes will be involved. If it does come off, the reunion of frontman David Coverdale and Sykes will mark the pair's first collaboration since the completion of the recording sessions for the mega-selling 1987 album.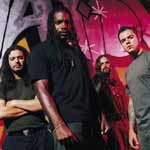 Sepultura will participate in an online chat on their official web site tonight, Wednesday, July 17th at 11:00 PM GMT .

Drummer Joey Kramer (Aerosmith) will participate in a live chat on USAToday.com this Thursday, July 18th at 8:00 PM. Queensryche vocalist Geoff Tate's saxophone was stolen from the Birch Hill Nite Club in Old Bridge, NJ on Friday July 12th. Anyone with information that directly leads to getting it back will receive an Empire Platinum album signed by Geoff. Email any info you may have to president@queensryche.com. The Streetwalkin' Cheetahs entered Ton Studios in Echo Park this week to begin recording Gainesville, the follow-up to last year's Waiting For The Death Of My Generation. Sadly, the album is likely to be their last as the band have announced that after they release this CD they will be taking an indefinite hiatus. There are, however, a slew of new releases due out from the band in the near future including an Aerosmith tribute single, a live EP and the double album opus Gainesville. In the meantime, you can hear their tune "Automatic" in a new episode of HBO's Six Feet Under. Dog Fashion Disco guitarist Greg Combs has departed from the band -- the split was amicable, and a new guitarist will be announced soon. However, Combs will be recording the guitar parts for the band's third full-length CD to be recorded in August 2002, anticipating a release in March 2003.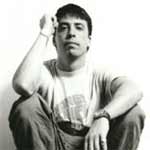 Dave Grohl (Foo Fighters), who has been filling in on drums for Queens Of The Stone Age, will play his last show with them on July 28th in Japan. However, QOTSA will continue on tour in support of their forthcoming album, Songs For The Deaf, due for release on August 27th… the dates are as follows: 07/28/02 Nigata, JAP Fuji Rock Festival
08/30/02 Washington, D.C. 9:30 Club
08/31/02 Philadelphia, PA Electric Factory
09/01/02 Boston, MA Avalon
09/06/02 Pittsburgh, PA Club Laga
09/07/02 Toronto, ONT Kool Haus
09/09/02 Detroit, MI State Theatre
09/10/02 Cleveland, OH Agora Theatre
09/15/02 Chicago, IL Riviera Theatre
09/17/02 Milwaukee, WI Rave
09/20/02 St. Louis, MO Pageant
09/21/02 Columbia, MO Blue Note Guitarist Scott Ian posted on Anthrax.com a clarification to a previous post that drummer Charlie Benante had written regarding "obstacles" the band was facing in releasing their latest album, We've Come For You All. Ian writes: Comrades,
I've gotten swamped by e-mails expressing your concerns about Charlie's post. It's as simple as this, We refuse to let anything or anyone ruin what we've accomplished with We've Come For You All. As most of you know, we've been through the ringer business wise the last two releases, and we're just not going to let it happen again. We're making sure it all gets done right. We're more anxious than you for the release of this record. Thank you for standing by us, supporting us, kicking ass for us and kicking our asses when we come to your town. To quote one of our own new songs, "You cannot kill what doesn't die."
Thanks,
Scott Zakk Wylde's in-store appearance scheduled for August 14th, 2002 at Sight & Sound Music in Muncie, IN has been cancelled due to routing problems. Blind Guardian's vocalist Hansi Kursch says they have been forced to cancel their appearance in Buenos Aires, Argentina, originally scheduled to take place in early August, "due to the economical crisis the country is facing." Check out Brand New Sin's video for "My World" at their official web site. Jerry Cantrell continues touring, with seven new dates just added to the itinerary -- some headline shows with Comes With the Fall, some support shows with Creed: 07/29/02 Poughkeepsie, NY The Chance (Comes With the Fall)
08/05/02 Providence, RI Lupo's Heartbreak Hotel (Comes With the Fall)
08/06/02 Manchester, NH Verizon Wireless Arena (Creed)
08/20/02 Detroit, MI Michigan State Fair
08/22/02 Richmond, VA Richmond Coliseum (Creed)
08/26/02 Cincinnati, OH Riverbend Music Center (Creed)
08/30/02 Bristow, VA Nissan Pavilion at Stone Ridge (Creed)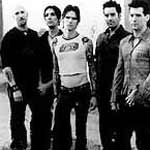 Blabbermouth.net reports: Buckcherry have issued a brief "official" statement announcing the group's split following the departure of vocalist Joshua Todd (as first reported here yesterday). It is as follows: "Josh has recently decided to quit Buckcherry and pursue a different musical path. He was no longer having fun being in Buckcherry and the process of making the new record had become quite disappointing to him. He thought it best to move on at this time. He appreciates all the support from all the BC fans and hopes to have some new music for all of you soon. At this time, [guitarist] Keith [Nelson] is unsure as to what his future plans are." Korn's Elementree label is looking for new talent and will be accepting band demos at every venue during the their North American tour. Submission boxes will be set up next to merchandising stands for all aspiring musicians with tickets to the show.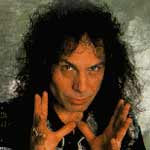 Dio will be live on Rockline Wednesday at 8:30PM PST/11:30PM ES. The number to call in to speak with Dio is 1800 344 ROCK.

Queens Of The Stone Age and ...And You Will Know Us By The Trail Of Dead have announced the following tour dates: 08/30/02 Washington, DC 9:30 Club
08/31/02 Philadelphia, PA Electric Factory
09/01/02 Boston, MA Avalon
09/07/02 Toronto, ON Kool Haus
09/09/02 Detroit, MI State Theatre (w/o Trail Of Dead)
09/10/02 Cleveland, OH Agora Theatre
09/15/02 Chicago, IL Riviera Theatre
09/17/02 Milwaukee, WI The Rave
09/20/02 St. Louis, MO The Pageant
09/21/02 Columbia, MO Blue Note
QOTSA's new album Songs For The Deaf is due for release on August 27th through Interscope. The Servants, which features drummer Chris Kontos (ex-Machine Head/Testament), have lined up the following gigs: 08/15/02 San Francisco, CA The Pound (w/ Mountain)
08/17/02 San Francisco, CA Slims (w/ M.I.R.V., Manmadegod)
08/23/02 Petaluma, CA The Phoenix Theatre (w/ M.I.R.V.)
08/24/02 Guerneville, CA The River Theatre (w/ M.I.R.V.)
09/05/02 San Francisco, CA The Pound (w/ Faster Pussycat)
The Servants' forthcoming debut album, Mostly Monsters, is due for an early August release. Slaves On Dope will be in Los Angeles for at least one show on August 5th. It will be a free show to thank all those who continue to support the band. It appears to be lined up at the Troubadour in West Hollywood. Down's video for "Ghosts Along The Mississippi" has been getting played on MTV2. They are also playing a 40 second interview they did with Down at the New York show at the Roseland. MTV2's Rock Show - Ozzfest Edition will be hosted by Jack Osbourne at the following times: 07/15/02 - 07/19/02 6:00 PM
07/20/02 3:30 PM
07/21/02 6:00 PM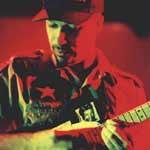 MetalSludge.com did their infamous "20 Questions" with Rage Against the Machine guitarist Tom Morello. He gives a little insight as to how the RATM/Chris Cornell project got leaked: Metal Sludge: How do you feel about the songs you recorded with Chris Cornell being leaked out on the Internet?
Morello: I'm mad. So mad. Some jackass intern at Bad Animal Studios in Seattle stole some demos and put them on the Internet without the band's permission. I'm so mad. They sound nothing like the record, and I can't wait for people to hear the real thing. OSI (Orchestra Of Strategic Influence) has been set as the name of the "prog-rock supergroup" consisting of drummer Mike Portnoy (Dream Theater), guitarist Jim Matheos (Fates Warning), keyboardist Kevin Moore (ex-Dream Theater), and bassist Sean Malone (ex-Cynic). They have commenced recording in Connecticut, and expect a late October/early November release through Inside Out Music. Mudvayne anticipate releasing their as-yet-untitled sophomore effort on November 19th, 2002 through No Name/Epic. Blabbermouth.net reports the following: Buckcherry have officially split up following the abrupt departure of frontman Josh Todd. No further information is available at this time.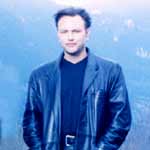 The Geoff Tate show in Atlanta, GA tonight, Monday, July 15th, will be moved to The Masquerade. The Cotton Club, the venue originally scheduled for the show, has suffered damage. All tickets and passes will be honored at the new venue.

Jackyl have completed their new studio album, but are currently seeking a new label home following their split with Geffen Records. The album includes the track "Kill The Sunshine," which was co-written by Brian Johnson (AC/DC). Zakk Wylde's official site reports the following news: The July 24th Raleigh, NC date has been cancelled; the rescheduled Pittsburgh, PA date will take place then. The August 15th Cincinnati, OH date has been cancelled; the Bristow, VA show being rescheduled then... Zakk will be appearing at Daddy's Junky Music in Burlington, MA at 7:00 PM for an in-store meet and greet... Hendrix Halen Michael Rhoads Wylde was born Monday, July 8th at 11:29pm. (This is the third Wylde child.)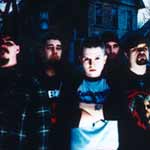 The Eastpack Resistance Tour 2002 -- featuring Biohazard, Agnostic Front, Hatebreed, Discipline, and others -- will consist of 15 shows that are scheduled to take place between November 15th and December 1st throughout Europe. Confirmed dates so far are as follows: 11/15/02 Tilburg, NETH 013
11/17/02 Brussels, BEL ABK
11/22/02 Munchen, GER Georg Elser Halle
11/27/02 Dortmund, GER Soundgarden
11/29/02 Sheffield, UK The Cooperation
11/30/02 Newport, UK City Live Arena
12/01/02 London, UK Formers

The Motörhead DVD, Boneshaker, will be released on September 3rd, 2002. The DVD includes their sold-out 25th anniversary show filmed at the Brixton Academy in London in 2000 (filmed by 8 cameras in Dolby Digital 5.1 sound). It also contains old photos, TV shows, and interviews – all commented on by vocalist Lemmy. There is also a bonus track: an acoustical version of "Ain't No Nice Guys," as well as fan material, video clips, an EPK, and much more. Anthrax drummer Charlie Benante reports on their official web site regarding some obstacles in releasing their latest album: "We are dealing with these 'obstacles' as quickly as we can. It's all very frustrating. We would've loved to have this record out by now and possibly be on Ozzfest, but it just didn't happen. Please be patient, we will deliver a great Anthrax record to you... I promise!"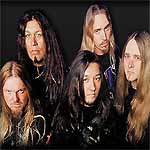 Chuck Billy of Testament will be Special Guest Host at the Milwaukee Metalfest XVI this year, July 26th – 27th, 2002. Eyehategod, Orange Goblin, Murder One and many more will appear at Nottingham Rock City in the UK on August 18th as part of a tribute/fundraiser to the late John Morrow (Murder One, ex-Iron Monkey). Check out Johnnymorrow.com for more details. Asesino -- featuring guitarist Dino Cazares (ex-Fear Factory) and bassist Tony Campos (Static-X) -- will support Danzig and Prong at The Grove in Anaheim, CA on Sunday, August 4th. They will also perform a headlining show at the Whisky in Hollywood, CA on September 4th. Asesino's debut album anticipates a September 10th release through Kool Arrow Records. Rob Zombie has settled out of court with the Mazda Motor company, which Zombie sued for copyright infringement when they used the Hellbilly Deluxe track "Demonoid Phenomenon" for a series of commercials without his permission. According to director Robert De Warren, AC/DC's Brian Johnson will compose the music for his play, Helen Of Troy (starring actor Malcom McDowell) which is set to premier in Sarasota, FL March 20th – 25th, 2003.




Please log in to view RANTS

If you don't have a username, click here to create an account!






Represent! Get Your KNAC.COM Bumper Sticker

Happenings This Week on KNAC.COM

BLACK STAR RIDERS Release Video For Second Single "Ain't The End Of The World"

PUDDLE OF MUDD Reveal New Album Welcome To Galvania

BLACK TUSK And CLOAK Announce U.S. Tour Dates

UNDEROATH Release New Track "Loneliness"

BUCKCHERRY Announce Leg 3 Of US Warpaint Tour

EXHORDER To Release First New Album In 27 Years, Mourn The Southern Skies

OPETH Launches New Single "Hjartat Vet Vad Handen Gor/Heart In Hand"

NEBULA Announces U.S. Headlining Tour

CERBERUS Debuts Party Anthem Video "Tekilla"

Supergroup KXM Set To Release Third Album Circle Of Dolls

DAMN YOUR EYES Reveals New Video For "Low Road"

1349 Premiere New Single "Through Eyes of Stone"

WAGE WAR Unveil New Album Pressure

KIKO SHRED Launches "Alchemy's Fire" Lyric Video

DRAGONFORCE Announces North American, UK, European Tour Dates

RAM Reveals Details For New Album, The Throne Within

CLUTCH Release New Single "Precious And Grace"

GEDDY LEE Set To Kick Off Big Beautiful Book of Bass US Book Signing Tour

NARNIA Drop "You Are The Air That I Breathe" Video

SILVERTUNG Announce New Tour Dates

THE OFFERING Launch "Ultraviolence" Video

LACUNA COIL Announces New Album Black Anima

SLAYER Announces 'The Final Campaign', The Final Leg Of Farewell Tour

TURILLI/LIONE RHAPSODY Debut New Album Title Track Video

BLIND GUARDIAN Reveal Cover Artwork For Orchestral Album Legacy Of The Dark Lands

CARNIFEX Unleash "World War X" Video

STEEL PANTHER Unveil New Album Heavy Metal Rules

THY ART IS MURDER Drop "Make America Hate Again" Video

BETRAYING THE MARTYRS Announces European 'Parasite Tour'

FAITHSEDGE Drop "Angelic" Lyric Video

MOB RULES To Release Beast Over Europe Live Album

ECLIPSE Release New Single "United"

L.A.'s SKUMLOVE Releases New Song, "Filthy"

HELLOWEEN To Release Live Album And DVD, United Alive

THE CULT Reveal Sonci Temple 30th Anniversary Reissues

METALACHI Announce North American Summer Tour Dates

MASS To Release Long-Shelved Original Debut Album Fighter

EXODUS Announce Intimate Performance At COMIC-CON 2019

THE ORIGINAL MISFITS To Headline Saturday Of 2019 PSYCHO LAS VEGAS

ALEX COLE Announces Support Dates With TED NUGENT

IRON MAIDEN Set For Third Set Of CD Digipak Albums, Fear Of The Dark, The X Factor, Virtual XI And Brave New World

SABATON Releases New Single, Video, "Great War"

THE WIZARDS OF WINTER Celebrate 10th Anniversary With 2019 Holiday Season Tour

MONOLORD Announce Fall Europe, US Headline Tour Dates

SUICIDE SILENCE Announce New Live Album Live & Mental

THE POWER OF THE RIFF Returns To Los Angeles In August

EXIT 111 Festival Welcomes ANTHRAX And KILLSWITCH ENGAGE To Its Lineup

HELLYEAH Unleash New Single, Video For "Oh My God"

ALTER BRIDGE Drop "Wouldn't You Rather" Video

KADAVAR Reveal New Album Cover, Release Date

GOATWHORE Announces August Tour Surrounding PSYCHO LAS VEGAS Appearance

MEAN MACHINE Set For Rock'n'Roll Up Your Ass Album

BETRAYING THE MARTYRS Drop New Single, Music Video And Album Details

OBITUARY Announce Headline North American Fall Tour

KORN Unveil New Album The Nothing

A PALE HORSE NAMED DEATH Reveal Summer Tour Dates

DAVE NAVARRO, BILLY MORRISON Join Forces For The 2nd Annual "Above Ground" Concert Benefitting MUSICARES®

GWAR Announces Killer "Use Your Collusion" Fall Tour

MEMORIAM Release Official Video For "The Veteran"

NAPALM DEATH Announces European Summer Tour Dates

THE CONTORTIONIST Release "Early Grave" Single, Video

GODSMACK Extend 2019 Summer Tour Into Fall

SKILLET, ALTER BRIDGE Announce Co-Headline "Victorious Sky Tour"

KILLSWITCH ENGAGE Reveal New Album Atonement

AGNOSTIC FRONT Announce Victim in Pain 35th Anniversary Tour

DEAD BY WEDNESDAY Drop New Video For "You & Die"

TENGGER CAVALRY Frontman NATURE G Has Died

THE DAMNED THINGS Debut "Something Good" Animated Video

MAJESTY Premiere "We Are Legends" Video

VENOM PRISON Set For North American Tour

DAMN YOUR EYES Announce New Album, "Kill The Outside"

SONATA ARCTICA Announce New Studio Album Talviyö

EVERY MOTHER'S NIGHTMARE Drop "Southern Way" Video

STITCHED UP HEART Stream New Album Title Track For "Darkness"

BLACKTOP MOJO Reveal New Album Art, Release Date For Under The Sun

ADEMA Announces New Frontman, Tour with POWERMAN 5000, (HED) P.E., THE GENITORTURERS

ANGELES Release Official Video For New Single "Freedom"

NECRONOMICON Unveil Details For New Album, Unus

SOULFLY Announce "Blood On The Street" 2019 U.S. Tour

BORKNAGAR Reveal Cover, Release Date For New Album True North

CROWN THE EMPIRE Unveil Sudden Sky Album Details

JEFF CARLSON BAND Are "Screaming Inside" With New Single, Video

THE DEFIANTS Unveil New Album, Zokusho

MAXXWELL Release "P.U.T.V." Music Video

BLACKSTAR REPUBLIC Set To Release Humanatti Album

ATREYU Launch "House Of Gold" Video

LUCIFER Announce 'North America Part II' Headline Tour

DOLL SKIN To Drop Love Is Dead and We Killed Her Album

IN THIS MOMENT Announces "Mother's House Of Horror" Fall Tour

HATRIOT Set For New Album From Days Unto Darkness

HANK VON HELL To Tour North America This Summer

SWORN ENEMY Releases "Seeds Of Hate" Video

SACRED REICH Unveil New Album, Awakening

WEAPONS OF ANEW Announces Dates With SCOTT STAPP And MESSER

FAITHSEDGE Reveal Bleed For Passion Album Details

LIKE A STORM Unleash "Out Of Control" Video

METAL & BEER FEST: LOS ANGELES Announces First Bands For 2019 Edition

EDENBRIDGE Unveil New Album Dynamind Details

BARONESS Drop New Video For "Tourniquet"

SUNN O))) Announces US West Coast September Tour Dates

3TEETH Endorse "President X" With New Video

SABATON Releases New Single For "The Red Baron"

MEGADETH's DAVE MUSTAINE Diagnosed With Throat Cancer

WEDNESDAY 13 Reissues Album Back Catalog

THE NIGHT FLIGHT ORCHESTRA Debut Brand New Single, Video For "Satellite"

HARM'S WAY Announces North American Summer Headlining Tour

DEVIN TOWNSEND Reveals Eras Part 4 Vinyl Box Set

MICHAEL SCHENKER FEST "Rock Steady" With New Single, Video

NONPOINT Drop "Fix This" Video

HE IS LEGEND Premiere "Boogiewoman" Video

GLORYHAMMER Stream "Masters Of The Galaxy" Track

BETRAYING THE MARTYRS Announce 'Summer Rapture' North American Tour

ALTER BRIDGE Set To Walk The Sky With New Album

HAMMERFALL Stream New Track "(We Make) Sweden Rock"

STATIC-X Adds More Dates To 'Wisconsin Death Trip 20th Anniversary Tour'

LOVE AND WAR Reveal Edge Of The World Cover Artwork

VOLBEAT Debut "Last Day Under The Sun" Video

PERIPHERY Announce "Hail Stan: North America 2019" Tour

CROBOT Unveil New Album Motherbrain

DEMON HUNTER Announce Summer "An Evening With" Dates

GRANNY 4 BARREL Gets "Nitro Sexy" With New Video

3rd Annual LAS RAGEOUS Music Festival Announces Music Lineup & Onsite Activations

JOHN 5, THE ARISTOCRATS Team Up For Co-Headline Los Angeles Show

REV JONES Drops "Bakwash" Video

NEW YEARS DAY Announce Tour Dates With GODSMACK

CLUTCH Stream New Single "Evil"

KADAVAR Reveal New Album's Title, European Tour

SHIPROCKED Goes To 11: 2020 Cruise Bands Revealed

GENERATION AXE Stream "Highway Star" Track