The first to explore the crucial early years in depth of metal legends IRON MAIDENfrom 1975 to 1983 is about to be released.

Killers - The Origins Of Iron Maiden: 1975 - 1983, written by Neil Daniels, will be published in The UK on April 14th, and in North America on May 15th.

Author Neil Daniels chose this period because it is vital to the band's development, with many line-up changes and false starts before bassist Steve Harris found his winning team. Daniels wants "to give a balanced and objective view on the first eight years. Two albums with one singer (Paul Di'Anno), two with the other (Bruce Dickinson)."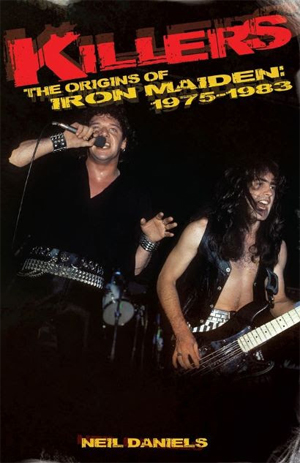 As well as painstaking secondary research, Daniels interviewed many people connected with the band including former members Dennis Stratton and Tony Moore, plus fan club chief Keith Wilfort (who is currently undergoing heart surgery) and more. Their comments throw light on the early years.
Fan Ryan LaMar has supplied the most up to date gig guide ever produced for these years. Historian Barry Considine has also contributed to making this work as accurate as possible, as well as providing images.
Daniels is the perfect candidate to write this book, having previously authored the IRON MAIDEN: The Ultimate Unauthorized History Of The Beast book.