ALICE COOPER: Reflected - A Gnarly Charlie Feature


By Charlie Steffens aka Gnarly Charlie, Writer/Photographer
Sunday, May 11, 2014 @ 9:52 AM


| | | |
| --- | --- | --- |
| | | "We didn't realize how many freaks there were out there. But they saw Alice as their guy. He was the guy that represented them." |
Live photos by Charlie Steffens

While it has been 43 years since the ALICE COOPER BAND tasted mainstream success with "Eighteen", the man known as Alice Cooper is still playing that villainous character, rocking stages all over the world.

In a new, tell-all documentary, Super Duper Alice Cooper, writers/directors Sam Dunn, Reginald Harkema, and Scot McFayden reveal Alice Cooper (Vincent Furnier) in all his different incarnations.

After an industry screening of Super Duper Alice Cooper at the Grammy Museum in Los Angeles, Cooper was on hand to answer questions about the movie and to touch on topics that weren't covered in the film.

"I'm not one of these guys who sits back and remembers everything," Cooper admits. "In fact, I always felt, 'How does Keith Richards remember everything to write a book?' Come on. I can't remember yesterday and he was on heroin. So, a lot of times when they say, 'Okay, in 1968, what were you thinking about?' I know what I probably should have been thinking," Cooper says, remembering the things that motivated him and his band mates. "Like, we remember very clearly the night at Max's Kansas City (nightclub), knowing that this producer was coming down. And it was a guy that was going to maybe connect us to (record producer) Jack Richardson, who was the target. And, I mean, that was a night you remember everything about."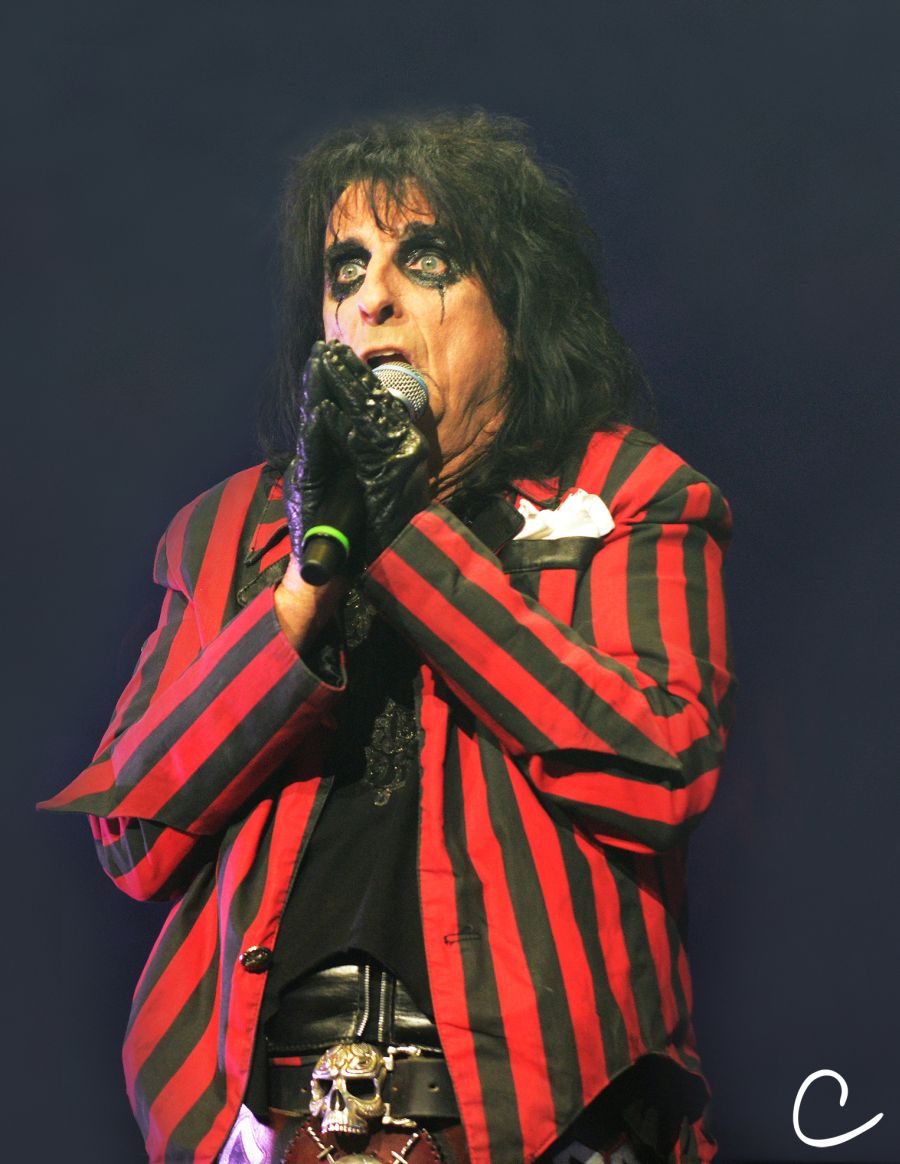 The band realized that if they wanted their big break, they would need to leave Phoenix, a place that held little promise for the rock and roll dream. The lineup (Alice Cooper on vocals and harmonica, Glen Buxton on lead guitar, Michael Bruce on guitar, keyboards and backing vocals, Dennis Dunaway on bass and backing vocals, and Neal Smith on drums and backing vocals) decided to try Hollywood first: "Even when we were in Phoenix, I had that DNA in me--that Detroit DNA in me—that it was never loud enough. It was never exciting enough. And you lived in Arizona, where, you couldn't get that moving, you know? And in Los Angeles, everybody at that time was peace and love. THE DOORS were about the most exciting thing going on and they were great. They were really great at what they did. But it wasn't that 'punch in the face' rock and roll that we were after. So didn't fit in that way. We just didn't fit in anywhere, except Detroit."
As a fledgling band in Phoenix, high school classmates Cooper and Dunaway were in amazement when they had found a guitarist (Buxton) who could play six Beatles songs. By the time the ALICE COOPER BAND had made its first trip to Detroit, they were the antithesis of the flower power vibe. 'We were more influenced by THE WHO and THE YARDBIRDS," Cooper says. "But we also used to sit around listening to West Side Story. And we would listen to James Bond themes. And we would listen to Guys and Dolls. We would listen to a lot of Broadway stuff and, honestly, that stuff seeped into ALICE COOPER. And then you throw in the horror effect. And we were very cinematic, without losing the Detroit rock part."
Wearing makeup and boas (both feather and reptilian) while staging theatrical and bloody stabbings and beheadings, Alice became every parent's nightmare. Yet, despite the carnage, Alice's stage character had begun to represent all of the disenfranchised kids in the world. The kids, he says, that didn't listen to CROSBY, STILLS & NASH: "They were the kids that were bullied. They were the kids that were the artistic kids. There were millions of them. We didn't realize how many freaks there were out there. But they saw Alice as their guy. He was the guy that represented them. Then, when I got sober, I said 'I can't play that character anymore' because I am not that alcoholic, beaten down character."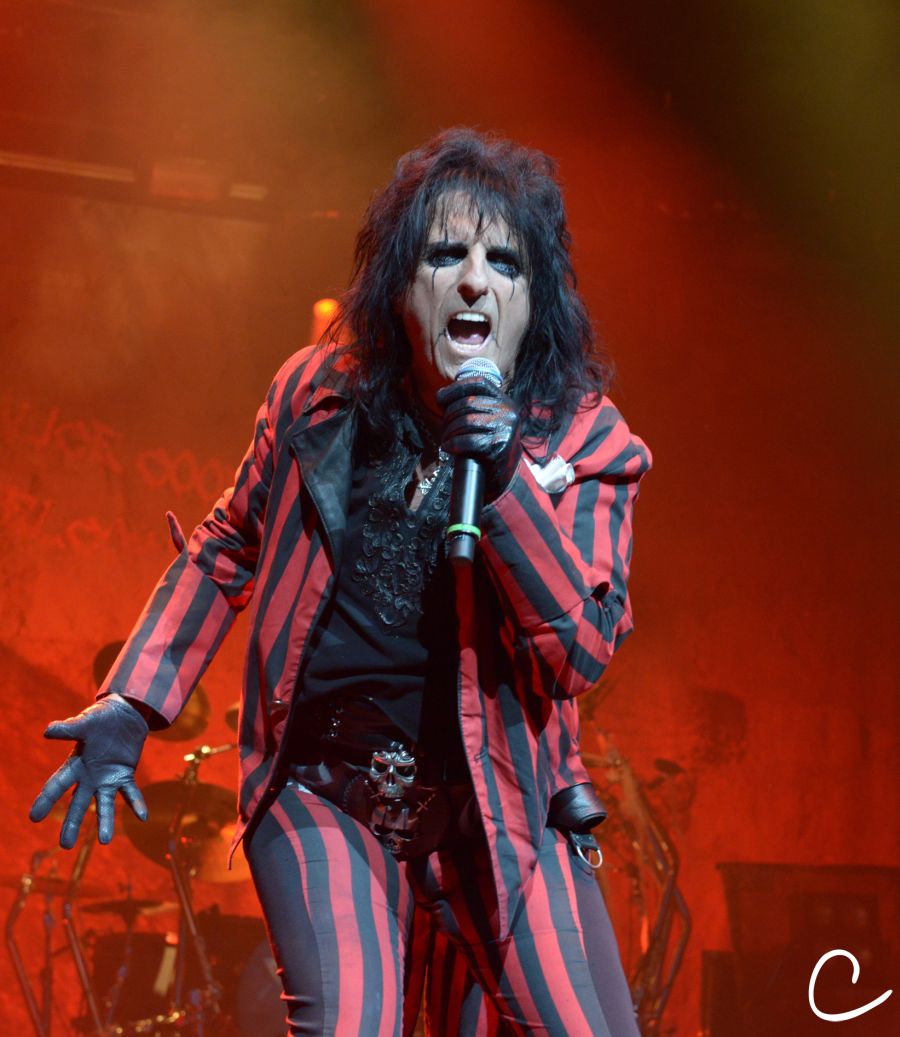 Frank Zappa signed ALICE COOPER to his label, Straight Records, subsequently producing and then releasing the band's debut, Pretties for You (1969). But producer Bob Ezrin is largely credited for the uniqueness of the band's sound.
"He came to us and he said, 'Look. When you hear THE DOORS you know it's Jim Morrison and you know it's Robbie Krieger and you know it's Ray Manzarek.' He said 'When you hear ALICE COOPER at that point, you could be anybody. You could be the ELECTRIC PRUNES.' So he gave us all a signature and when you heard Love It To Death, you said, 'Oh. That's ALICE COOPER'".
"Bob was our George Martin," Cooper explains. "Bob saw a really good psychedelic band that had all these little hooks going on. He taught us how to write. He made us listen to Burt Bachrach. He made us listen to Brian Wilson, Laura Nero. People like that." He'd say, 'This is how a song's written. In order to hit them in the face with a two by four, you have to hit them just on a basic level.' And that's what "Eighteen" was. We got a little more sophisticated later on with the songs, but in the beginning you had to be very, very, right in the face. That's what "Eighteen" was. He was smart enough to do that and I can't believe that we listened to him, but we did."
Cooper says what he likes most about the documentary is its uncomfortable moments. An unprecedented, in-depth look at the breakup of the original band and his alcohol/substance abuse are exposed.
"When we showed this at Tribeca, I'm sitting next to Neal and Dennis when we're talking about the breakup. And we didn't edit what they said. We wanted their point of view, of why the band broke up and the conflict between the band. But to this day there's never been a lawsuit. There's never been an angry word with any of us", insists Cooper, who has remained friends with his former band mates over the years.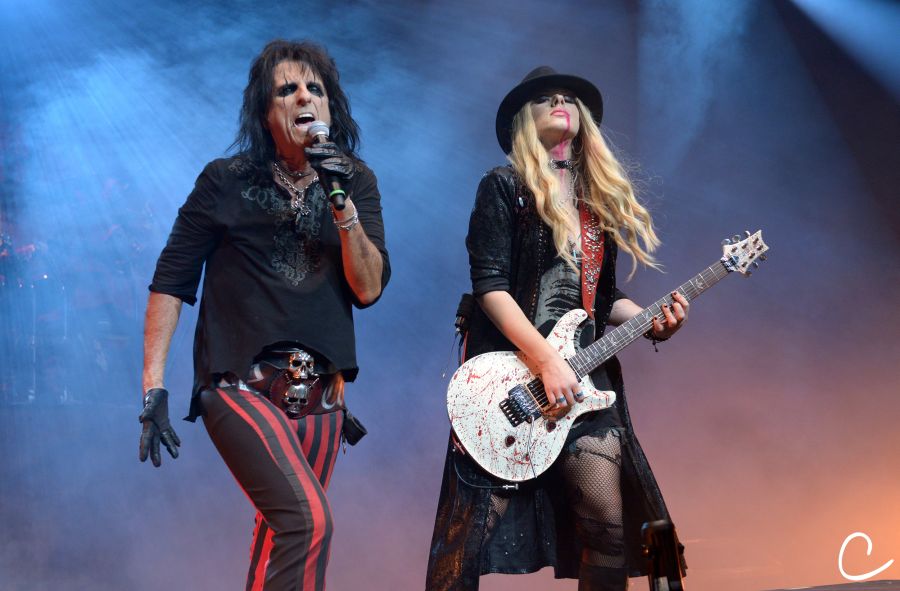 Director Sam Dunn approached longtime ELTON JOHN lyricist Bernie Taupin, who co-wrote the 1978 release, From The Inside, with Cooper. The theme of From the Inside is based on Cooper's stay in a psychiatric facility while being treated for alcoholism. While he was maintaining abstinence from alcohol, Cooper began using cocaine with Taupin. Then Cooper began using coke in isolation—and eventually his addiction led to a bottoming-out that nearly cost him his marriage and life.
Dunn explains how Taupin's contribution to the movie came about: "The story of how that came together was that we had approached Bernie Taupin to do an interview for the film because we knew he was going to be an important part of the story." And Bernie said, 'I'll only do it if I finally get the opportunity to talk about what's been weighing on me for a long, long time.' Dunn adds, "I think for a lot of fans of Alice, and us as filmmakers, here was a whole another window into that period in Alice's career. And (it) really gave the film the emotional darkness that we weren't really anticipating."
"There was some stuff in there that I had never seen," Cooper says. "And the awkward moments about the cocaine. You know, I never, ever, copped to that because I always thought it was so uncool to be into cocaine. L.A. in the early '80s was a blizzard. I fell into it, being the addictive personality that I am, I fell right into it. But I didn't want that to be known, so I always avoided that. But in a documentary you can't avoid it. Bernie was not an addictive personality, so Bernie could handle what he was doing. I was the guy who couldn't do a little bit. You know, I can't have a beer, because one beer means a case of beer. So I can't touch anything that's the least bit addictive."
Cooper calls Special Forces (1981), DaDa (1982), and Zipper Catches Skin (1983) his blackout albums—three albums he doesn't remember writing, recording, or performing. "But I listen to them now, he says, "and I think that was some of the more creative stuff that I did. And I don't really give drugs or alcohol the credit for those songs. It was just automatic writing. But I love those albums."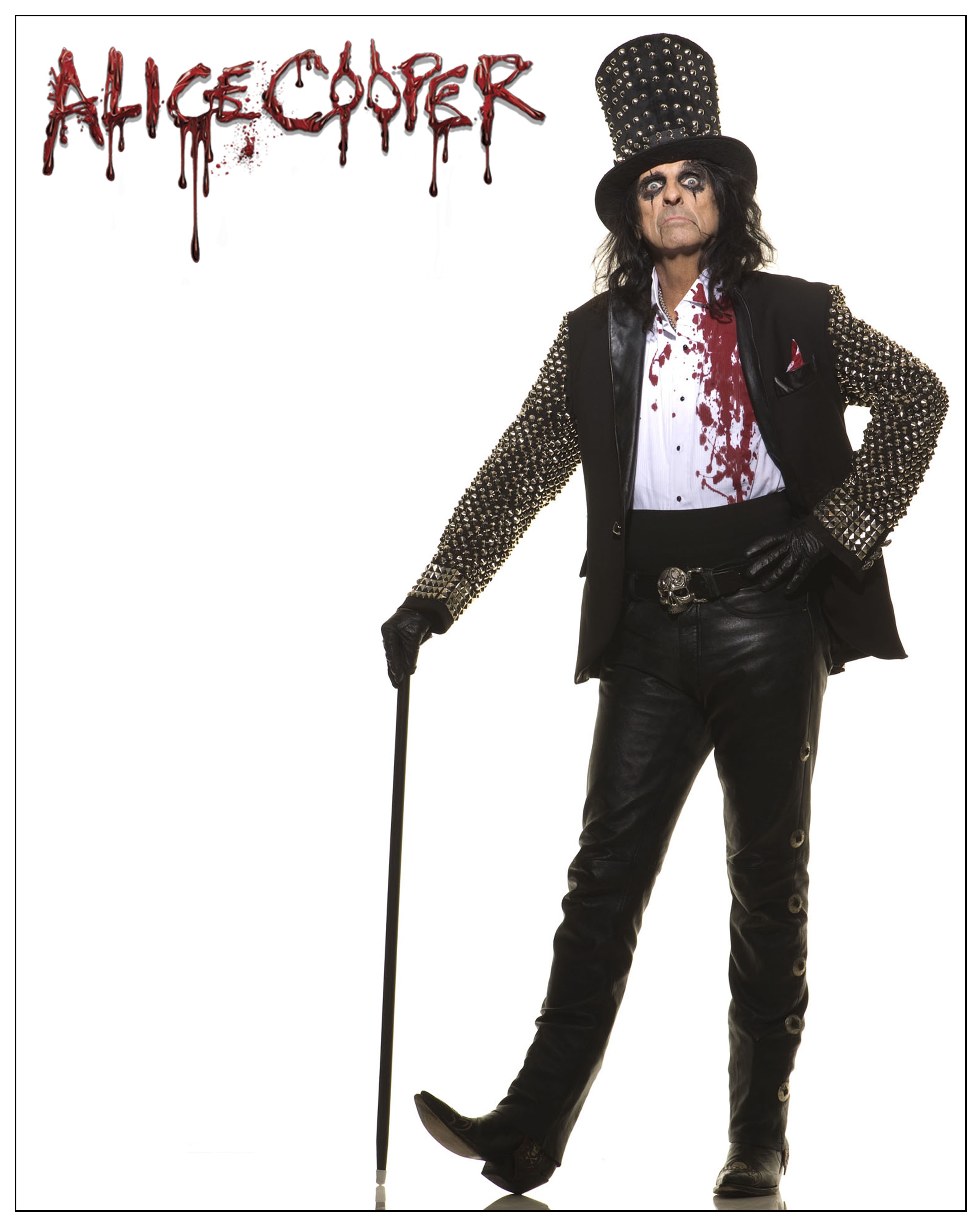 Cooper credits the 45-year relationship he has with manager Shep Gordon is a close bond he attributes to his longevity as an artist: "How many people that you know in your life that you can trust with everything? Your finances, your kids, your wife. Everything you can trust with Shep and never, ever have to worry about it. He is the other half of ALICE COOPER. He understands—from the very beginning to now—what Alice is about."
There is Alice Cooper the rockstar, and then there is Alice Cooper the family man. According to Cooper, his mother is under no illusion about who he is:
"This is my mom: 'Hey superstar. Take out the garbage.' When they were looking for Bin Laden I said, 'Send my mom, because, not only will she find him, but she'll make him clean up the cave.' Yeah, my mom is the indestructible force. She lives with us and she is tougher than nails. And she calls me Vince."
http://www.alicecooper.com/
http://www.superduperalicecooper.com/




Please log in to view RANTS

If you don't have a username, click here to create an account!