MINDCAGE Releases "The One Constant" Single And Lyric Video


By Larry Petro, News Monkey
Friday, May 16, 2014 @ 3:53 PM


| | | |
| --- | --- | --- |
| | | Michael Wagener-Mixed Special Edition of Dystopian Concept Album Our Own Devices Hitting Digital Stores this Summer via AetherWax |
Groundbreaking heavy metal band MINDCAGE puts a fresh, conceptual spin on an internationally-embraced classic heavy metal sound, originally established by artists like JUDAS PRIEST and IRON MAIDEN. Not unlike the aforementioned groups, MINDCAGE serves up a potent blend of heavy melodies mixed with progressive influences à la Rush, but offers a unique steampunk twist to the theme of the music.

Florida-natives MINDCAGE released their new concept album, Our Own Devices, in September 2013, but are pleased to announce that they will enter triple-platinum producer Michael Wagener's WireWorld studio (OZZY OSBOURNE, ACCEPT, MEGADETH, ALICE COOPER, HELLOWEEN) next month to mix even more songs for a special edition version. The original version of Our Own Devices was self-produced by the band and engineered by Wagener, so his familiarity with the project will only add to the potency of the special edition, coming this summer.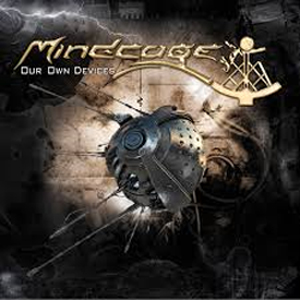 The special edition of Our Own Devices will include exclusive, never-before-released live footage from the band's headlining performance at this year's Florida-based Comic Con event, Pensacon. Our Own Devices also includes the band's new single "The One Constant", which you can check out below. The track will hit radio on May 19th and will be available via iTunes on May 20th.
MINDCAGE isn't new to the heavy metal game. Forged in 1996, MINDCAGE began as the brainchild of founder and lead guitarist Dietrick Hardwick. His vision merges diverse concepts like the fiction of H.G. Wells and Jules Verne with the sensibility of the greatest in metal music. Our Own Devices takes musical creativity and imagination to another level, introducing the world to the character of Arabella Vash, a young woman who uses the power of her dreams to transform the dystopian world she inhabits. It's a combination that is grabbing the attention of conceptual music lovers everywhere. MINDCAGE utilizes grand storytelling to add dynamic to the music. "Dystopian themes are fun, gothic gets boring after a while. My life was at a low point a few years ago, and creating the character of Arabella Vash and creating the dystopian world became an outlet for me," states guitarist and MINDCAGE mastermind Dietrick Hardwick. "This is meant to be a trilogy – it's a story about a Tesla-like inventor who is overthrown by the corporate system. This corporate system begins harming innocent people, killing them with no remorse. We, the band, represent characters that are the outsiders in the concept – these outsiders follow a mythology that states that this Arabella Vash character represents the "chosen" one who comes and saves the day. Arabella starts attacking from the inside and meets several obstacles while attempting to overthrow the corporate system. The story continues in part two and three, but we'll let the listener get there…"
Fans can follow a bit of the story in the band's music video for the track "The Human Race", which you can watch HERE. The video portrays Arabella following her dreams, getting metal messages that inspire her to awaken and realize that the system is corrupt. She discovers her calling, which is to monitor this system. She realizes she has to get out of the city to begin her work in exposing this corruption.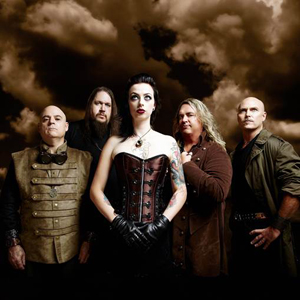 MINDCAGE's core sound revolves around Hardwick's guitar style which draws influences from icons of 80's metal like Michael Schenker (SCORPIONS, UFO), Uli Roth (SCORPIONS, ELECTRIC SUN) and Wolf Hoffmann (ACCEPT). Hardwick has reunited with founding members Brian Howell (bass) and Craig Nudo (drums) whose roots lie in love for prog giants like YES, RUSH and IRON MAIDEN. Stir in newcomer Jeff Hignite's powerful vocals and MINDCAGE is a musical brew unlike any you've ever encountered.
"The band has never sounded better and been filled with more promise," guitarist Hardwick says. "We are ready to do extensive world-wide touring behind our upcoming release. I can promise you one thing, you will not be disappointed."
For more information on MINDCAGE, please visit these websites:
www.mindcageofficial.com
https://www.facebook.com/mindcageband
https://www.youtube.com/mindcagemusic
MINDCAGE is:
Jeff Hignite – Vocals
Dietrick Hardwick – Guitars
Brian Howell – Bass
Craig Nudo – Drums




Please log in to view RANTS

If you don't have a username, click here to create an account!