Who Says Heavy Metal Can't Be Fun? Interview With Fozzy's Chris Jericho


By Don Sill, Contributor
Wednesday, July 31, 2002 @ 2:31 PM


| | | |
| --- | --- | --- |
| | | As Fozzy's "Mongoose McQueen," |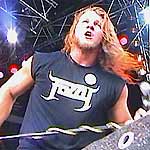 "Entertainment is something that's missing in rock these days," says Chris Jericho, AKA Mongoose McQueen, "There's no new David Lee Roth's, there's no new Paul Stanley's, there's no new performers that go up there and really grab the crowd and have some fun and we're trying to bring that back." Jericho certainly doesn't lack in the entertainment department and for a WWE pro-wrestler he doesn't sing half bad either. Chris Jericho, best known for his wild antics on such WWE shows as Raw and Smackdown, has been moonlighting as a Rock Star named 'Mongoose McQueen' at night with his band Fozzy. In the spirit of Spinal Tap and The Blues Brothers, Fozzy began as a fictional band with an outrageously hysterical story line and a twisted sense of humor. Spawned from the WWE and featuring members of the established rock outfit Stuck Mojo, they have managed to bring some fun back into the world of heavy metal. "When we first started this Fozzy project it was a fun thing to do," says Jericho. "We were never making a 'joke' out of heavy metal -- we love heavy metal -- and through the years our band has gotten so much stronger and so much tighter, and we just have a tongue and cheek sense of humor, and we never take ourselves too seriously. It's just a part of the entertainment value of who we are and part of the entertainment value of why people like rock and roll in the first place."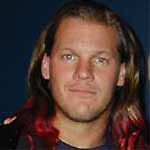 The nature of this band is quite simple, "have fun and entertain" the rest is all gravy. "We're takin' the groove-rock of today and combining it with some of the harmonies and guitar solos from the past to kinda create a whole new metal for the future." Jericho continues, "We want to keep the spirit alive, one part of metal that has been missing for a while is the 'fun' part of it and we don't have a lot of that nowadays." Fozzy may have began as a goof, but now the boys are beginning to take their music a bit more seriously. "When we first started this whole 'Fozzy project' it was just a hobby and then we realized that this was a damn good band and we had some real good chemistry and a lot of good players. It just kinda grew and got stronger from there." The band were recently added to Germany's 'Bang Your Head Festival' playing along side such classic metallers as Slayer, Halford and Gamma Ray and this festival would mark their biggest challenge as a band to date. "Those Germans love the old school and they take it very seriously," said Jericho after taking a deep breath. "We didn't know how they were gonna react to us, they never heard of Fozzy before and they don't watch much wrestling, so they didn't know who I was. But, after the first 2 or 3 songs they totally got into it, got into the concept and got into the band because of all our energy and that kinda energy is very contagious."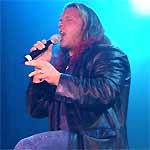 Jericho went on to claim that Fozzy not only won over the tough German audiences, but actually stole the show from the legendary Slayer and Halford as well. "It was a big victory for us," gloats the muscle bound singer, "Fozzy stole the show from all of them that night. That just goes to show the kinda entertainment value of Fozzy and the strength of our band." Fozzy's Megaforce Records debut, Happenstance, due for release July 30th, was produced by Shawn Grove (Matchbox 20, Collective Soul), and features seven covers and four original tracks. It is a good old school metal album with duel lead guitars and heavy head banging grooves. Inspired by the likes of Metallica and Anthrax, it is no wonder that they found their home at Megaforce. "It's huge man. We started working with Johnny Z and Marsha who started the whole Metallica thing. It's really cool working with them 'cause they understand the scene and understand what Fozzy's all about." Fozzy will be touring throughout the summer and fall and promise to deliver a fun, entertaining night of heavy metal madness. While Jericho still hasn't quite proved worthy as the next David Lee Roth or Paul Stanley, you have to throw him some kudos for wanting to bring back that kind of upbeat style and attitude to the rock forefront. For more Fozzy log to: fozzyrock.com.




Please log in to view RANTS

If you don't have a username, click here to create an account!