Mark Slaughter, lead singer of the multi-platinum band SLAUGHTER, is in the studio recording a collection of songs that he wrote for his first-ever upcoming solo release.

With the chance to work with legendary producer Michael Wagener at the helm mixing and masterging the record, Mark is playing all instruments on the album with the exception of drummer Mark Goodin. His guitar playing rivals the greats out there and his vocals are spot on with a musical range that is par-excellence.

Still in the band SLAUGHTER and continuously touring with his band, Mark had years of music creativity stored up and has now decided it is time to share it with the world!

The band SLAUGHTER sold more than five million records worldwide, with numerous Top 30 hits on the Billboard Charts with tunes such as "Fly To The Angels" and "Up All Night". The band hit the road playing to stadiums and arenas, touring the world with bands such as KISS, POISON and OZZY OSBOURNE, and more.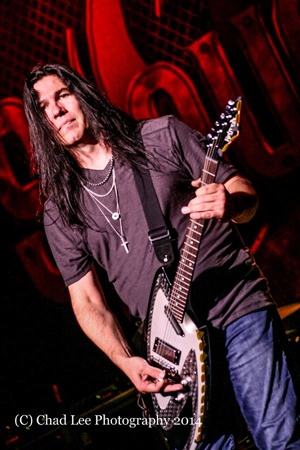 This Spring Mark released a new single, "Never Givin' Up", his first ever solo track, to rave reviews on radio stations across the country. And with legendary music producer Michael Wagener mixing and mastering it, Mark played all instruments on the track with the only exception being drums that were tackled by Mark Goodin.
The tune salutes the military and all who have served, with a portion of the proceeds going to the Red Circle Foundation that assists families of the US Special Operations Forces.
Slaughter helped co-found a new band, SCRAP METAL, which consists of other platinum-selling singers such as Gunnar Nelson (NELSON), Kelly Keagy (NIGHT RANGER) and Eric Martin (MR. BIG).
In addition to the Red Circle Foundation, Slaughter actively participates in charity work including with St. Jude's hospital.