Yo! It's your friends in NEW MEDICINE and we have some exciting news!!! We're going to be shooting our new music video in Los Angeles on August 8th & 9th and we want YOU in the video!!! Can't give too much away now but it's going to be a really really fun video shoot and we want YOUR ENERGY during our performance and maybe some other scenes too!!! We're doing the video with the dudes over @RSMCreative and they will be giving all of the info for the shoot to you once they have everything ready for you guys. Here's what they need from you:

Send submissions to:

NewMedicineVideoShoot@Gmail.com

Please put this in the subject line: NEW MEDICINE VIDEO - YOUR NAME - YOUR AGE

*One rule is everyone must be over 18 Years of age. RSMCreative is required by law to make a copy and verify the authenticity of every single ID no matter how "old" you look. We're going to be shooting part of the video in a location that is permitted for serving alcohol so this requirement is no joke for us.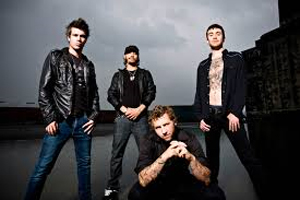 Send us one email with the following: Photo, Age, If you want to bring friends put them all in the email as well with their photo & age. Please tell us if you have any special strange talents because what the hell why not? If you know how to swallow knives or walk on water we might just want to put you on camera longer! CONFIRM you can be available all day or night if needed or let us know if you can only be available one day or the other so we can try to work with you.
If you are under 21 please tell us so we can put your name on the list of people under 21 that we need to have wristbands prepared for, this is only for when in the bar area and is very important to the really cool location that is letting us use their space.
Only send one submission because we'd hate to put you down twice and then someone else misses out because we didn't realize we counted 2 of the same email. That can get confusing for everyone because if you have 6 people coming with you and we put down 12 then 6 other awesome people are missing out.