BUCKCHERRY
Fuck
F Bomb Records




The new Buckcherry EP - FUCK - is everything you expected and wanted it to be: full of emotion, sweat and dripping with attitude. The riffs are there in force, the sing alongs, the toe tapping Ė itís got it all as only Buckcherry can deliver. The EP is being released on Aug. 19th, but pre-orders are available now at the bandís website.
Here is a quick little summary:
Somebody Fucked With Me - raw, gritty, angry, very reminiscent of RATM; synopsis is pretty much fuck everything: Fuck the system, Fuck the lawyers, Fuck the sequel, Fuck Ďem all!
Say Fuck It - catchy almost hokey sing along that grabs you first time you hear it (typical Buckcherry hit/anthem that has you singing along instantly - I donít care, say fuck it!); while the background riff plays you start thinking AC/DCís Thunderstruck (not a bad thing, very well written to float behind the chorus); this is a cover (with Buckcherry edited lyrics and renamed song title) of Icona Popís I Love It (I Donít Care)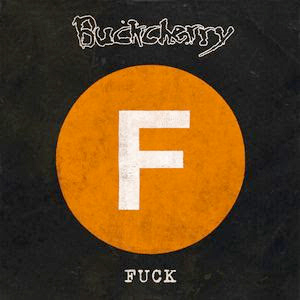 The Motherfucker - typical Buckcherry toe tapping energetic tune with trademark riffs; slow melodic verses that lead in to explosive choruses.
I Donít Give a Fuck - bluesy almost jazzy finger snapper
Itís a Fucking Disaster - ballad-esqe intro reminiscent of Everything but then quickly jumps into a Buckcherry rocker that changes pace throughout (the first sign of a punkish undertone)
Fist Fuck - excellent punk vibe, another instant sing along classic: This is what you wanted, this is what you needed, this isnít a dream, itís a Fist Fuck!
This is not a release to be taken too seriously, as you can already guess. As lead singer Josh Todd explained, ďÖthis EP is just reckless and fun.Ē
4.5 out of 5