American Metal: An Exclusive Interview With LIZZY BORDEN


By Wendy Jasper, Black Metal Aficionado
Tuesday, August 12, 2014 @ 4:52 PM


| | | |
| --- | --- | --- |
| | | LIZZY BORDEN 30th Anniversary Tour Hits Big In Texas |
The universal notion that metal is forever certainly has basis when you find that some of the bands launching fall and summer tours are celebrating thirty year anniversaries. One such band is LIZZY BORDEN. Launched onto the scene in 1983, the band shocked and titillated audiences with their outrageous stage show and bloody antics. Aptly named as a tongue in cheek ode to the notorious 19th Century axe murderess, the band released their first EP, Give 'Em The Axe, on Metal Blade Records in 1984.

The record received rave reviews and the band's growing notoriety led to full houses at venues across the country by the time their first full length album, 1985's Love You To Pieces, hit the shelves. The hits continued to roll out in the form of 1987's Visual Lies. "Me Against The World" embodied the angst of a generation of metalheads who identified with the feeling of disenfranchisement from the world in general.

Released during the height of Headbanger's Ball, the song's video highlighted lead vocalist Lizzy, working the stage in silver lame' and the cosmetic predecessor to corpse paint. He was a sight to behold but the song took root and paved the way for the release of the band's most commercially successful album, 1989's Master Of Disguise.

"We toured for four years for that album," Borden said. "It was rigorous but the demand was there. We toured the entire world and played in many places several times over the course of the multiple tours. I can't tell you how many times we came to Texas but it was quite a bit and the response was always huge."

With the 30th Anniversary Tour under way, Lizzy and the band plan to play three dates in Texas in San Antonio, Fort Worth and Houston. After that the band will tour Europe.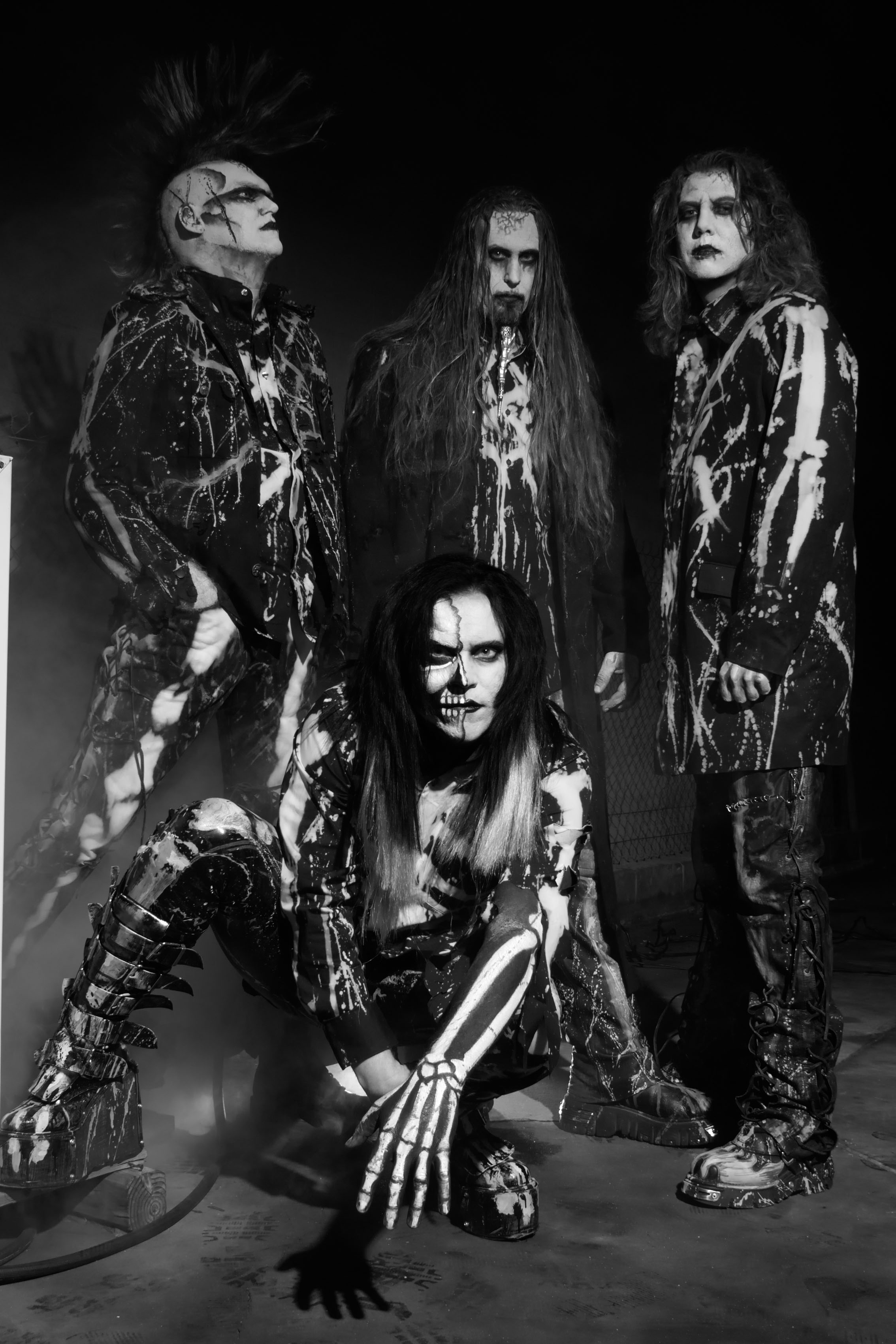 "We don't do a lot of touring in the U.S. because the environment has changed so much, but the touring in Europe is intense! We have huge crowds, people love us and they know all the songs," Borden said.
The band recently travelled to South Korea and will play a few more fall Festivals in the U.S. before heading overseas for more extensive touring to support the Anniversary. The band is also kicking around the ideas for new music in the coming year.
"We don't have a new album right now but we are writing and we are working out new music and looking at all options for recording and release," he said. "We have had re-issues of all of the previous albums and those have done well and we thought about doing an anniversary package but opted to work on something entirely new instead."
While fans eagerly anticipate new LIZZY BORDEN music, they can make sure they keep up with the band online and if they come to your area, be sure to check them out live. Texas dates start this week so if you are in San Antonio, Fort Worth or Houston, it is a show that is not to be missed!
Tour Dates:
8.14.2014 - Forth Worth, TX - Rail Club
8.15.2014 - Houston, TX - Concert Pub North
8.16.2014 - San Antonio, TX - Fitzgerald's
10.10.2014 - North Platte, Nebraska - Skull Fest 2014
10.11.2014 - Denver, CO - Wolf Fest 2014
11.6.2014 - Madrid, Spain - We Rock
11.7.2014 - Zaragossa, Spain - Teatro de lasEsquinas
11.8.2014 - Donostia, Spain - Doka
11.11.2014 - Eisden/Maasmechelen, Belgium - Rock Club Jan Hertog
11.12.2014 - Tilburg, Holland - Little Devil
11.14.2014 - Lichtenfels, Germany - Paunchy Cats
11.15.2014 - Uster, CH - Star Club
11.16.2014 - Bologna, Italy - Freak Out
11.17.2014 - Brecia, Italy - Colony
11.21.2014 - Vienna, Austria - Escape
11.22.2014 - Zlin, Czech Republic - Monsters of Rock Festival
11.23.2014 - Moscow, Russia - Voltaclub




Please log in to view RANTS

If you don't have a username, click here to create an account!