PA metal torchbearers BLACK CROWN INITIATE have debuted their first ever music video for their bone crushing single "Withering Waves" off their forthcoming LP The Wreckage Of Stars, due out September 30th. Watch the video for "Withering Waves" right HERE.

The band signed their brand new label deal earlier this summer and have since been hitting the road hard. The band is currently touring with fellow PA metal heads THE RIVERS OF NIHIL throughout the North East before heading out with label-mates UNEARTH on the HELL OR HIGH WATTAGE tour.

BLACK CROWN INITIATE, or commonly referred as BCI, was firmly planted at Atrium Audio, (AUGUST BURNS RED, RIVERS OF NIHIL) with producer Carson Slovak on their debut LP.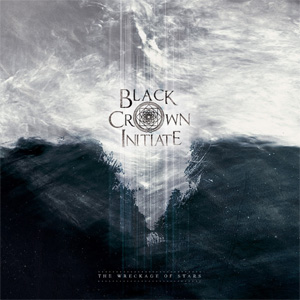 Renowned artist and FALLUJAH vocalist Alex Hofmann was tapped to create the visually sunning cover art for The Wreckage Of Stars.
The effort will be the follow up to the Song Of The Crippled Bull EP they released last year. BCI got their big break on THE METAL ALLIANCE TOUR supporting BEHEMOTH earlier this year. The band managed to get the attention and more than a few nods in the press, most notably landing on the "Albums That Will #$@&%*! Your Face Off in 2014" list released by Metal Sucks throughout the year. They touted the EP as a "rare beast that'll both catch your ear on first listen and keep getting better and better each time."
The Wreckage Of Stars Tracklist
"Great Mistake"
"The Fractured One"
"Malignant"
"The Human Lie Manifest"
"Withering Waves"
"To The Eye That Leads You"
"The Wreckage of Stars"
"Shapes Collapse"
"Purge"
"Linear"