SOIL Frontman Ryan McCombs suffered a stroke last weekend is currently recovering in the hospital.

McCombs provided the following update: "Yes'em, I have been hospitalized after having a stroke in my sleep Sunday night. Thanks to Izzi making me go to the hospital Monday morning we caught it before my stupid brain made too much of a mess of me... I'm already doing better but I'm warned it'll be a bit of a road.

The Angry Hobbit is a stubborn prick and I believe sh*t will right itself in no time. I mean hell, my stupid dumb right hand only made me take 15 minutes to write this... lol seriously. That's whooping the horses booty from just last night.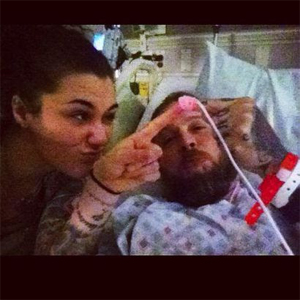 In great hands here and Izzi is keeping a protective eye. Please give me time on the messages that have been sent on this. Thanks for the well wishes. Bright sky's fu*kers..."
Guitarist Adam Zadel and bassist Tim King had this to say: "Wishing our brother Ryan a speedy recovery. So thankful that this was caught early and didn't happen while we were on the road with limited access to things. Love ya man."