Veronica Freeman, vocalist for BENEDICTUM checked in for this update:

"Well it's that time people. The V here from BENEDICTUM and I am hammering away at finishing my first solo CD. The boys from BENEDICTUM have been more than involved and I appreciate the chance to do it.

Honestly it is a bit out of my comfort zone as I am delving into more of a melodic hard rock sort of vibe. Yes, it is on Frontiers but lets get real, I have gone into a lot of debt to make it really happen. A lot of people have come to the forefront including all members of BENEDICTUM, Michael Sweet from STRYPER, Jeff Pilson, John Herrera, Mike Lepond, Tony Martin, Leather Leone, Ryan Greene and many more. Its going to be cool but I have a ways to go!

Um, they need to get paid (lol). Also, I truly wish to create a very cool video which will be shot at the Sanctuary LAX, a sort of 'dungeon' if you will. How cool will that be? And I want my friends there with me. Don't want to have to settle for something I am not over the moon about.

I have credit card debt up to my eyeballs but even more importantly I think I have some cool stuff available for you! The usual things of course, downloads and signed copies of the CD when it is finally done. But also helmets, posters, vinyl and some one of a kind experiences. Hell, I may even add some more cool things as we go.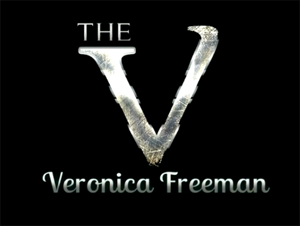 For those of you who want items as a Christmas presents, if they are purchased/pledged before Dec 24th I will make sure and email over a gift certificate if you wish, stating the item that you have pledged to purchase so that you will have something to put under the tree! :-)
Your donations will allow me to get out of debt, realize a dream and create some music that I feel was done well and not release something before it is truly at its full potential. To have a chance to connect with you on a whole new level as well...oh yeah. I would love that!
I am totally open to making all of this work so we can get the most out of this and enjoy the journey! You mean everything to me. I really want you to open up your mind and allow me to do a few different things musically without feeling that I have abandoned anything. I am who I am and it is a great opportunity to spread my wings a bit."
With much love and respect, The V
You can check out kickstarter campaign. including audio samples from the album, titled Now Or Never, HERE.