For NIGHTWISH, It's Endless Forms Most Beautiful


By Larry Petro, News Monkey
Tuesday, December 23, 2014 @ 3:52 PM


| | | |
| --- | --- | --- |
| | | New Album Cover Art, Release Dates Confirmed |
Finland-based symphonic metallers NIGHTWISH have given a Christmas gift to their fans - news regarding their upcoming new album. On March 27th (EU), 30th (UK) and 31st (North America), the new studio album will be released, entitled Endless Forms Most Beautiful.

Charles Darwin, The Origin Of Species: "There is grandeur in this view of life, with its several powers, having been originally breathed into a few forms or into one; and that, whilst this planet has gone cycling on according to the fixed law of gravity, from so simple a beginning endless forms most beautiful and most wonderful have been, and are being, evolved."

"This classic quote is where it all began. We set sail for the ultimate journey in March 2015, join us!", states Tuomas Holopainen secretly.

The detailed cover-artwork was created by longtime collaborator Toxic Angel. Endless Forms Most Beautiful features eleven new songs and will be released in different formats:
Standard CD
Digibook (incl. instrumental CD)
2LP (vinyl in gatefold) in different colours
Earbook (incl. instrumental and orchestral CD)
Earbook (deluxe version incl. bonus vinyl)
Download
The first single from Endless Forms Most Beautiful is called "Élan" and it will be released on February 13th via Nuclear Blast.

Walt Whitman - "Oh, while I live to be the ruler of life, Not a slave to meet life as a powerful conqueror, and nothing exterior to me will ever take command of me."

Commented keyboardist and songwriter Tuomas Holopainen: "This beautiful quote from my hero Uncle Walt was the starting point for writing "Élan". The underlying theme of the song is nothing less than the meaning of life, which can be something different for all of us. It´s important to surrender yourself to the occasional 'free fall' and not to fear the path less travelled by. "Élan" is a wonderful teaser for the full-length album, giving out a little taste, but revealing very little of the actual Journey of Grandeur to come…"

"Élan" tracklisting:

CD:
"Élan" (album version)
"Élan" (radio edit)
"Élan" (alternate version)
"Sagan" (non-album bonus track)
Vinyl: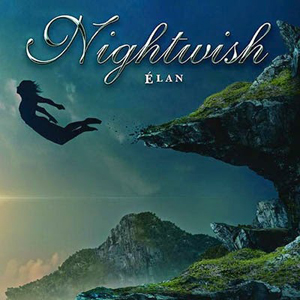 Side A:
"Élan" (album version)
"Élan" (radio edit)
Side B
"Élan" (alternate version)
"Sagan" (non-album bonus track)
Endless Forms Most Beautiful will be the first NIGHTWISH studio album to feature Dutch vocalist Floor Jansen. Longtime drummer Jukka Nevalainen will sit out on the recording sessions due to health issues; Kai Hahto (WINTERSUN A.O.) will replace him. NIGHTWISH also revealed the famed evolutionary biologist and writer, Professor Richard Dawkins as a guest on this eighth studio album.

NIGHTWISH continue to roll out live dates for 2015. For their complete itinerary visit Nightwish.com.




Please log in to view RANTS

If you don't have a username, click here to create an account!