SLAVE RAIDER, SHOTGUN MESSIAH Discs To Get Reissued By Divebomb Records


By Larry Petro, News Monkey
Thursday, April 30, 2015 @ 3:43 PM





Despite being released by a major label in the late '80s, original SLAVE RAIDER compact discs have been extremely difficult to come by unless you've been willing to pay a hefty sale price. Well, fret no more, because Divebomb Records is bringing the world deluxe reissues of 1986's Take the World By Storm and 1988's

Each disc has been brought back to life via brand new mastering, essays detailing SLAVE RAIDER's history, original Jive Records artist bios, vintage features from Kerrang! magazine, as well as additional photos and articles from the late '80s. It took decades, but the underground metal legends from the Twin Cities are finally getting their due.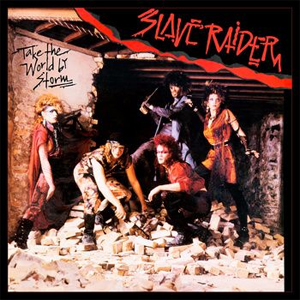 Take The World By Storm tracklisting:
"Take The World By Storm"
"Backstabbin'"
"Make Some Noise"
"Burnin' Too Hot"
"Long Way From Home"
"Survival Of The Fittest"
"The Devil Comes Out In Me"
"The Black Hole"
What Do You Know About Rock 'N' Roll? tracklisting:
"Is There Rock 'N' Roll Heaven?"
"Youngblood"
"Bye Bye Baby"
"Keep On Pushin'"
"Sin City Social"
"Roller Coaster"
"The High Priest Of Good Times"
"The Magistrate"
"What Do You Know About Rock 'N' Roll?"
"Guilty"
"Iron Bar Motel"
"Wreckin' Machine"
"Jailbreak"
Fans of hard rock know the name SHOTGUN MESSIAH well. The Swedish combo delivered two albums of hook-filled sleaze 'n' roll with 1989's Shotgun Messiah and 1991's Second Coming.

Divebomb Records is presenting deluxe reissues of both albums. Remastered by Jamie King at The Basement Studios, and featuring expanded liner notes, including essays on SHOTGUN MESSIAH's journey from Scandinavian rising stars to Sunset Strip heroes. If that weren't already enough, the reissues also include newly unearthed photos, plus archival features from Kerrang! and Metal Forces magazines.

These reissues mark the first time both Shotgun Messiah and Second Coming have been available at music retailers since the '90s.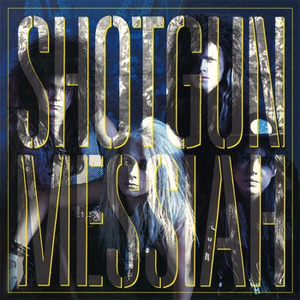 Shotgun Messiah tracklisting:
"Bop City"
"Don't Care 'Bout Nothin'"
"Shout It Out"
"Squeezin' Teazin'"
"The Explorer"
"Nowhere Fast"
"Dirt Talk"
"I'm Your Love"
"Nervous"
Second Coming tracklisting:
"Sex Drugs Rock 'N' Roll"
"Red Hot"
"Nobody's Home"
"Living Without You"
"Heartbreak Blvd"
"I Want More"
"Trouble"
"Ride The Storm"
"I Wanna Know"
"Babylon"
"Free"
"You & Me"
"Can't Fool Me"




Please log in to view RANTS

If you don't have a username, click here to create an account!