Pure Rock Newswire 1/1/02


By Tokemaster General, Contributor
Tuesday, January 1, 2002 @ 6:58 AM


| | | |
| --- | --- | --- |
| | | A Summary Of News, Rumors And |
1/1/02

Hometown fans took out a full-page ad in the L.A. Weekly welcoming Axl Rose back to the stage and thanking him for announcing the two new Year's Eve gigs his new version of Guns N' Roses booked. Last night, Axl thanked the fans from the stage during the second of the two shows.

KISS' self-titled five-CD box set has already been certified gold by the RIAA (Recording Industry Association of America) for sales in excess of 100,000 copies in the U.S.!!! Though the fact that each disc within the set counts as one unit toward certification certainly helps….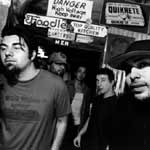 The debut from Deftones' spin-off band Team Sleep will be the debut release through the band's own Maverick imprint label, Tone Def Records. A March release date is being an eyed with a nationwide tour to coincide.

Progressive metal/fusion triumvirate Cosmosquad, featuring guitarist Jeff Kollman (Mogg/Way, Edwin Dare), bassist Barry Sparks (Dokken, Uli Jon Roth), and drummer Shane Gaalaas (Glenn Hughes, Uli Jon Roth), have inked a deal with Dutch-based Mascot Records for the release of their sophomore album, Squadrophenia, due out in March. Recorded at Jeff Kollman's Crumb Studios in Granada Hills, CA, the disc includes 11 tracks, including an alternate version of "Jam For Jason," which appeared on Warmth In The Wilderness - A Tribute to Jason Becker and features guest guitar appearances by Vinnie Moore and Ohm's Chris Poland (ex-Megadeth, Damn The Machine). A U.S. release for Squadrophenia, due out on Kollman's Marmaduke label, is in the works as we speak. In related news, Marmaduke will be re-issuing Schizoid, Jeff Kollman's long out-of-print debut album, along with The Unthinkable Deed, the first album by Kollman's Ohio progressive metal band Edwin Dare, whose line-up also includes bassist Kevin Chown (Artension, Magnitude 9, Tony MacAlpine, Tiles).

According to thePRP.com, The Lostprophets have been forced to cancel their new years eve gig in Nottingham tonight as a result of bassist Stu being hospitalized after an abscess he was suffering from his wisdom teeth took a turn for the worse. As a result, his face has swelled, leaving him unable to talk and perform properly and as such he shall be undergoing surgery shortly, during which his jaw is expected to be surgically broken. It is unknown at present if the operation will affect the bands upcoming video shoot and touring plans, which are slated to commence in early February.

Limp Bizkit's DJ Lethal will make a guests appearance on three songs on the debut solo album by Run DMC's Darryl "DMC" McDaniels. The album is said to be a rock and soul flavored effort and not a hip hop album.

Soilworks' next album, Natural Born Chaos, was recorded at Studio Fredman in Gothenburg, Sweden with producers Devin Townsend and Fredrik Nordstrom, and it is tentatively scheduled for a March release through Nuclear Blast Records.

Lars Chriss, guitarist, songwriter, producer and mainman in melodic metal masters Lion's Share, has left Sweden's most famous/popular KISS tribute band KYSS (in which he performed the part of Ace Frehley, for the last nine years), in order to fully concentrate on Lion's Share, his main project.

Forge will be entering the Tempermill Studios in Detroit, MI. on February 1st to begin recording their new album. The band will produce the album themselves with the help of ace knob-spinner Tony Hamera. An April 9th release date has been set through Static Records. Forge's last show, before they hit the studio, will be January 26th at The Hard Hat Cafe in Toledo, OH.



12/31/01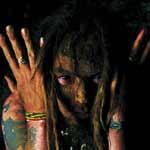 Soulfly have been wrapping up the tracking of their next album, which is being produced by frontman Max Cavalera and engineered by Otto D'Agnolo at Phoenix's (Brill Street) Chaton Studios. In addition to the albums cuts, the band will issue a demo version (featuring former Sacred Reich drummer Greg Hall) as of Pailhead's "I Will Refuse" as a b-side for one of the album tracks. The band kicked off U.S. tour with Static-X and Soil last night in Portland, Oregon.

Living Colour's Dog Wimbish and Will Calhoun have teamed up with Bad Brains guitarist Dr. Know, Parliament/Funkadelic keyboardist and rapper Mos Def in a funk/metal band called The Black Jack Johnson Project and are playing the House of Blues in West Hollywood on January 4th. They play a mix of originals and rockin' versions of hip hop classics.

The remixed and remastered version of Megadeth's debut album, Killing Is My Business...And Business Is Good! will be released through Loud Records on February 5th and will feature a remixed version of the band's original three-song demo tape, including the tracks "Last Rites/Loved To Death," "The Skull Beneath The Skin," and "The Mechanix," which landed the band their record deal with Combat Records. As we reported last month, the album will not feature their cover of "These Boots Are Made For Walking" due to songwriter Lee Hazelwood's refusal to grant the group the rights to re-release the version with its altered lyrics in tact. However, frontman Dave Mustaine has hinted that the cut may show up as a hidden bonus track with bleeps over some of the lyrics. In addition, a demo version of the album's title track may show up on a different version rleased though the Best Buy chain.

P.O.D., whose album Satellite just went gold in Canada and platinum in the States, will perform on MTV's New Year's Eve broadcast tonight.

Florida's Malevolent Creation are currently writing material for their next studio album, tentatively titled The Will To Kill. In the meantime, they will head out on a European tour with Impaled Nazarene and Catastrophic.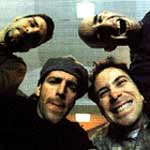 In an article on Anthrax in the New York Times, manager Dan DeVita is quoted as saying that the band's catalog album sales instantly doubled following the anthrax terrorist attacks in late September/early October. The band is currently holed up in Beartracks Studios in Suffern, New York recording their ninth studio album, with a March release through Nuclear Blast Records in Europe and Beyond/BMG Records in the US expected.

Down's sophomore album will be released in Japan on March 13th through Warner Music. No U.S. or European release date has been set yet.

Sweden's The Crown will be returning to the studio to re-mix their upcoming album Crowned In Terror after deciding they were not pleased with the original mixes. The band now features At The Gates frontman Tomas Lindberg at the helm.

L.A. Guns' gig at The PoundSF in San Francisco tonight has been cancelled due to poor ticket sales.

Sinergy's new album, Suicide By My Side, will be released in the U.S. on February 5th, in Europe on January 14th, in Japan on January 23rd, and in Finland on January 7th. In related news, the band is tentatively scheduled to tour the U.S. this spring with King Diamond.

Raven guitarist Mark Gallagher has been recovering faster than expected from the leg injuries he sustained when a "20-foot wall" fell on him in early November. "He can stand now, and has been terrorizing all with his wheelchair 'driving skills'," joked brother John on the band's website. "So it's a long, slow process but according to the doctors he is well ahead of schedule, so that's good news!!" Mark shattered ankle on one leg and had most of the flesh ripped off the other.

Soilwork have finished mixing their fourth full-length album with producers Devin Townsend and Fredrik Nordstrom at Studio Fredman in Gothenburg, Sweden and are shooting for a March release through Nuclear Blast Records.

Phantom Blue guitarist Josephinehas scored her first movie, titled Hell Asylum, a straight to video horror flick due out in February. She has also been playing in an all-girl Iron maiden tribute band called The Iron Miadens, who are playing touring up and down the west coast.

Swedish metalheads Dark Tranquillity are currently writing their next album and hope to have it wrapped up by March with a May/June release expected through Century Media Records.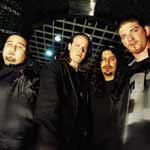 Fear Factory bassist Christian Olde Wolbers will be going on tour with Cypress Hill when they hit the road with Linkin Park at the end of January.

Machine Head will be releasing a live CD culled from a performance at London's Brixton Academy on December 8th. The effort will be mixed by producer Colin Richardson during January for a late 2002 release through Roadrunner Records. In some sadder news, frontman Robb Flynn's father in law died on Monday, December 17th. We wish Robb and his family all the best.

Stabbing Westward have parted ways with Koch Records after only one-album. The band is currently seeking a new deal.

Houston teen punks Pure Rubbish will hit the studio in January to begin work on their first full-length release, titled Glamorous Youth, for Ozzy's Divine Recordings. Ed Stasium will produce the effort, which is expected out in summer 2002.

The Lostprophets will shoot a video for their upcoming new single, "The Fake Sound Of Progress," in Las Vegas, NV on January 8th with director Mike Piscitelli at the helm.

Former Twisted Sister frontman Dee Snider will portray himself in VH1's upcoming docudrama about the 1985 PMRC hearings. Filming begins in February in Texas with a summer air date expected.



12/29/01

WWF wrestler Chris Jericho will be entering the studio on January 6th to begin recording the sophomore effort of his metal band Fozzy, an all-covers outfit featuring members of Stuck Mojo. The effort will be released through Megaforce Records in the spring of 2002. This time though, the band has penned some original tunes too…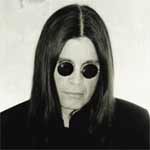 Ozzy Osbourne recently stopped by Ground Zero in New York to pay his respects to the people that died in the WTC attack and the workers who are working around the clock. According to a KNAC.COM source who was there, "Ozzy had time for every one and was a pure gentelman."

Vocalist Mike Lotito has been axed by Long Island death metal fiends Internal Bleeding due to "irresponsibility" and has been replaced with former Bodyfarm singer Jerry Lowe. Lowe will make his recording debut on the band's upcoming album Hatefuel, to be released in mid-2002 through Olympic Records.

Despite reports that the split between Machine Head and Rick Sales Management was amicable, a source in the Bay Area tells us that there is "overwhelming evidance from an employee at Rick Sales Management that the main reason Rick and Robb Flynn practicly came to blows due to Flynn`s activities at (club) The PoundSF on Halloween, where Robb was allowed to use the owners private room that no one is allowed into and he basically tore the hell out of it. The dollar damage was not revealed, but it is said to be in the thousands. Even other band members could not curb Flynn`s activities." But that's just what we heard...



12/28/01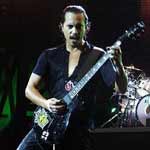 Metallica guitarist Kirk Hammett has been chosen by the readers of Guitar World magazine as the first recipient of the annual Hall of Fame Award. In addition, the Bay Area guitar god was recently interview by VH1 for the upcoming Anthrax Behind The Music.

Stone Temple Pilots vocalist Scott Weiland recently leant his pipes to the upcoming album by Cinder (formerly known as The Jesusgun) on a tune called "Lush" from the band's Geffen debut (expect in spring of 2002).

Machine Head have parted ways with Rick Sales Management and are searching for new representation. The split was amicable.

Rob Zombie is rumored to be re-recording a White Zombie track for the soundtrack to the upcoming flick The Scorpion King, which will also features a Mushroomhead tune called "Along The Way." The soundtrack is due out April 2nd through Universal.

Rob Halford will unleash his second Halford studio effort in April through Metal-Is/Sanctuary Records and is bust recording it in Los Angles now with producers Roy Z and Richard Polodor.

Nonpoint has entered the studio to record on a new song, "361," for an upcoming Nascar compilation. The band plan to re-record the song for their next album, Development, as well. They will enter Elysian Studios in Boca Raton, FL to begin tracking on January 14th with producer Jason Bieler and hope to have it out in spring through MCA.

Queensryche is set to hit the studio next month to begin recording their next album, to be released through Sanctuary/Metal-Is Records in late 2002. Meanwhile, Geoff Tate is currently wrapping up work on his solo album.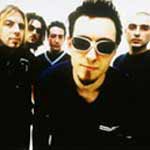 Pitchshifter is currently mixing their next album, titled PSI, in New Jersey with producer Machine with an eye on an April 23rd release through Sanctuary.

Finland's Sinergy have parted ways with drummer Mats Karlsson a mere two months after enlisting him as the replacement for Tonmi Lillman.

Burnt By The Sun will release its next album, Soundtrack To The Personal Revolution, on January 22nd through Relapse. The effort was produced by Matt Bayles.

My Ruin vocalist Tairrie B has launched her own clothing line called Blasphemous Girl.



12/27/01

In the wake of Bianca Halstead's death, Nashville Pussy have canceled all tour dates until February except the New Year's Eve gig at the Whiskey in Hollywood (her band Betty Blowtorch was on the road with NP before she was killed in a car accident on December 15th). They will fly in and do that gig as a one off...

San Francisco's Animosity, who recently kicked major ass on the bill at the James Murphy benefit, have been added as co-supporters on the much sought after anticipated Throwdown/Welcome To My Life World Tour set for February 16th at the Pound in San Francisco.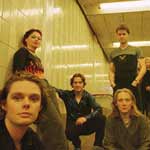 Holland's The Gathering are in the midst of recording their next album, which is once again being engineered and produced by Zlaya Hadzich. They are aiming for a fall 2002 release through Century Media Records.

German guitar god Axel Rudi Pell is recording his next album, titled Shadow Zone, and is shooting for an April release through SPV/Steamhammer Records in Europe and JVC Victor for the Asian/Australian territory.

Queensryche drummer Scott Rockenfield and guitarist Kelly Gray have teamed up with Brother Cane guitarist Damon Johnson and bassist Roman Glick and Sweaty Nipples frontman Scotty Heard in a side-project band called Slave To The System, who have released an album through their website www.slavetothesystem.net.

Darwin's Waiting Room are tentatively scheduled to replace Dope on the upcoming Machine Head/3rd Strike trek next year.



12/26/01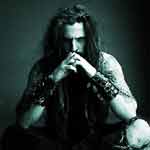 Rob Zombie will be contributing his song "Never Gonna Stop (The Red, Red Kroovy)" to the soundtrack to the upcoming film Rollerball, due out in late January. Slipknot perform in the update of the sci-fi action classic and contribuited the song "I Am Hated" to the soundtrack. The film is scheduled to open in theaters on February 8th.

Jag Panzer have been confirmed for the Bang Your Head Festival 2002, which will take place on June 28th and 29th at the Messegelände in Balingen, Germany in Germany.

Judas Priest have added some various dates to their world tour:
1/20/02 House of Blues - Anaheim, CA
1/25/02 Deep Ellum Live - Dallas, TX
1/26/02 Villa Real - Mcallen, TX
3/13/02 Elysee Montmartre - Paris, FRA
3/29/02 Pepsi Music Club - Vienna, AUS
4/2/02 TBA – Ljubljana, SLO
4/4/02 Razzmatazz 1 - Barcelona, SPA
4/5/02 Republicca - Valencia, SPA
4/6/02 Aqualung - Madrid, SPA
4/7/02 Polideportivo Anaitasuna - Pamplona, SPA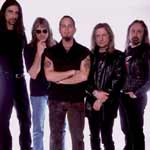 Members of Mushroomhead, Dog Fashion Disco, Pro-Pain, Unified Culture and Original Pranksta have banded together to form a side-project group called The Alter Boys and will record an album early next year.

Brazilian metalheads Angra will record a cover of Led Zeppelin's "Kashmir" in January with producer Dennis Ward. The Zep tune will end up on a tribute album through Locomotive Music, while the rest of the songs from those sessions will make their way onto the EP, which will be released in May.

SW1TCHED will release their full-length Immortal/Virgin debut, Subject To Change, is due out on February 26th. The band has already shot a video for the track "Inside."

Deftones frontman Chino Moreno makes an appearance in the new Will Haven video for "Carpe Diem."



12/25/01

Orgy are hard at work in a Los Angeles studio writing a new album to be recorded next year and finishing up a live DVD which will feature performance clips taken from the Chicago House Of Blues gig, videos, and behind the scene footage.

Otep have finished mixing their upcoming Capitol debut album, tentatively titled Sevas Tra, which is due out in spring 2002.



12/24/01

Def Leppard recently taped interviews and sessions last week for two new documentaries being put together: an episode of VH-1's Breakthrough Albums series (chatting about Pyromania) and an episode of ITV's Classic Albums (talking about Hysteria).

Swedish death metal vets Entombed are working on songs to be performed while accompanied by 30 ballet dancers for their performance at "Unreal Estate" at the Royal Opera Hall in Stockholm in February.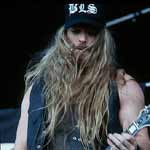 Go to www.blacklabelsociety.net if ya wanna check out Zakk Wylde's rippin' version of "White Christmas."

On February 18th, EMI Records will release a Deep Purple CD single box set entitled A Singles Anthology 1968 – 1976 that comes complete with a lavish eight-page booklet. In related news, guitarist Steve Morse will release a live DVD in March that will feature both DP and his band the Dixie Dregs. And in even more DP related news, Scandinavian cable movie channel TV1000 will broadcast Pavarotti And Friends 2001 on December 25th, January 11th, February 4th and February 21st. The all-star concert features an appearance by DP.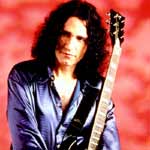 Former KISS (and current Union) axe wizard Bruce Kulick will perform two solo concerts in Australia comprised of material from all his past bands and recent solo album. Check him out on February 1st in Melbourne at The Corner Hotel and February 3rd in Sydney at Bar Broadway.

Former Accept frontman Udo Dirkschneider will release a new album with his band U.D.O. titled Man And Machine in Europe on March 25th. No U.S. release date has been announced yet.



12/23/01

The family of fallen Betty Blowtorch leader Bianca Halstead has asked that all donations be made in her honor to Narcotics Anonymous, who helped Bianca get sober and stay clean for the last decade. Halstead was tragically killed in a car accident in New Orleans on December 15th.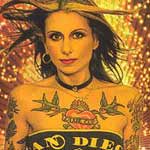 Dragonlord, the San Francisco Bay Area black metal project led by Testament guitarist Eric Peterson, have postponed their January 5th gig at the Covered Wagon in San Francisco. A new dates will be announced soon.

Check out Fear Factory bassist Christian Olde Wolbers in the new Cypress Hill video, "Trouble," for which Olde Wolbers laid down the bass tracks. Rumor has it that Christian will be touring with the L.A. rap group on their upcoming 2002 trek, for which they will use a live band.






Please log in to view RANTS

If you don't have a username, click here to create an account!






Represent! Get Your KNAC.COM Bumper Sticker

Happenings This Week on KNAC.COM

LORDS OF THE TRIDENT Premiere 360 Degree VR Video "Zero Hour"

SAXON Unleash New Video For Track "Predator"

MEMPHIS MAY FIRE Announce New Album Broken

BYZANTINE Launches New Video For "The Cicada Tree"

ARCHER NATION Readies New Album Beneath The Dream

WARKINGS Release First Glorious Single, Video "Gladiator"

DECIBEL METAL & BEER FEST: LA Announces PRE-FEST With ARMORED SAINT, NIGHT DEMON, PERSEKUTOR And UADA

WRATH Streams New Track "Draw Blood" From The New Album Rage

DEVILSKIN Release "ENDO" Video With Important Message

KISS Announces The "End Of The Road" Final Tour

MADBALL Release Music Video For "Freight Train"

ICARUS WITCH Return With Goodbye Cruel World Album

TRIBULATION Release "Nightbound" Video

VIRGIN STEELE Will Release With Seven Devils Moonshine Special 5 CD Boxset For Their 35th Anniversary

KNAC-FM DJ THRASHPIE Release Head Bangin' Radio Book

DREAM CHILD Drop "Midnight Song" Video

WITHIN TEMPTATION Announce New Album Resist

BMG To Reissue DIO's Classic 1996 - 2004 Studio Albums

DEE SNIDER Is "American Made" With New Video

STEEL PANTHER Announce More "SUNSET STRIP LIVE!" Tour Dates

IMPELLITTERI Unleash "Run For Your Life" Video

THE POWER OF THE RIFF Makes Its Return To Los Angeles In November

GRAVE DIGGER Stream New Track "The Power Of Metal"

VOIVOD Release "Inconspiracy" Video, 7 Inch EP

CASTLE Unveils New Song "Can't Escape The Evil"

MEGADETH Bassist DAVID ELLEFSON Announces East Coast "BASSTORY" Dates

FIVE FINGER DEATH PUNCH Premiere "When The Seasons Change" Video

UNLEASH THE ARCHERS Stream Track "Ten Thousand Against One"

LACUNA COIL Release "Blood, Tears, Dust" Clip From The 119 Show - Live In London

ARCHITECTS Return With Holy Hell Album

STEELHEART Set To Release Rock'n Milan Live Album, DVD

'A BOWIE CELEBRATION' Announces 32-Date North American Winter Tour

BLACKTOP MOJO Reveal PledgeMusic Campaign To Fund Upcoming Album

POP EVIL Announces 2018 Canadian Headline Tour Dates

SODOM To Release New EP Partisan In November

CIRITH UNGOL Releases First New Track Since 1991 With "Witch's Game"

STRATOVARIUS To Release Enigma: Intermission 2

ENUFF Z'NUFF Release Video For Title Track of New Album Diamond Boy

ALCATRAZZ Reveal Parole Denied-Tokyo 2017 Live LP

SEPTICFLESH Announce Show With Live Orchestra

HELIX To Release A Helix Christmas Album

SUPERSUCKERS Debut "History Of Rock N' Roll" Video

LOUDER THAN LIFE Daily Music Schedule Announced

STEVE VAI Reveals First Round Of Guests Performing At "The Big Mama-Jama Jamathon"

FIFTH ANGEL Unleash 'Can You Hear Me' Lyric Video

GHOST Announces 2019 European Headline Dates

WITHERFALL Release "Ode to Despair" Single/Video

AUDIOTOPSY Reveal Grooving New Track "What Am I?"

KROKUS To Call It A Day With "Adios Amigos Tour"

Former MUSHROOMHEAD Frontman, Co-Founder JEFFREY NOTHING Returns With New Single

METAL ALLEGIANCE Unleash New Beer Visualizer Video For "The Accuser"

FOZZY Announces Full Canadian Tour

SEVENTH WONDER Debut New Song "The Everones"

MADAM X Release 'Monstrocity' Music Video

GRETA VAN FLEET Announces Its Debut Full-Length Album, Anthem of The Peaceful Army

YOB Premiere "Original Face" Video

RIVER CITY ROCKFEST Announces Band Performance Times

BEHEMOTH Launches Video For "Wolves Ov Siberia"

RED FANG Announce Late 2018 West Coast Tour Dates

AFTERSHOCK, LOUDER THAN LIFE Festivals Announce VINNIE PAUL ALL-STAR TRIBUTES

OBSCURA Announce Winter 2019 Headlining Tour Dates

OZZY OSBOURNE Partners With OMAZE To Offer Fans An Epic Concert Experience

HOLTER Set To Release Vlad The Impaler Album

KAMELOT Premiere Video For "MindFall Remedy"

VICIOUS RUMORS Kick Off the "Digital Dictator 30th Anniversary Tour" With SOLD OUT Show In Santa Rosa

SEVEN KINGDOMS Announce North American Headline Tour

ANTHRAX To Celebrate The 30th Anniversary Of State Of Euphoria With Special Edition

STRYPER Guitarist OZ FOX To Resume Touring After Medical Scare

GWAR Takes Over DC's Rick And Morty-Themed Pop-Up Bar

FLOTSAM AND JETSAM Announce New Album, 2019 "Tour Of Chaos"

THE VEER UNION Launch "Living Not Alive" Video

KINGDOM COME Confirms Addditonal Tour Dates For Band's 30-Year Anniversary Tour

SUNFLOWER DEAD Release "Victim" Video

SOULFLY Stream Title Track To New Album Ritual

OPETH Start Pre-Order For "Ghost Of Perdition (Live)" On 10" Vinyl