SEETHER Releases "Nobody Praying For Me" Video


By Larry Petro, News Monkey
Friday, July 3, 2015 @ 8:06 AM


| | | |
| --- | --- | --- |
| | | |
Outraged by the repeated killings of unarmed black men amid the excessive and often gratuitous brutality at the hands of American law officials, and further angered by the misleading, sensationalized media coverage that has followed, SEETHER front man Shaun Morgan and video director Sherif Higazy teamed to create "Nobody Praying For Me", an immersive, interactive new video which has made its debut and you cana check it out on KNAC.COM HERE or you can check out the interactive version right HERE.

The video's provocative, ripped-from-the-headlines visuals, accessed on the home screen via five individually clickable points-of-view, are underscored by the track's emotive musicality and poignantly painful lyrics.

Inspired by incidents such as the killing of Michael Brown in Ferguson, Missouri in 2014, the video takes the viewer through a fictitious, yet all too familiar set of circumstances shot from five divergent perspectives. The subject of "Nobody Praying For Me" is Jake Young, an ordinary black teen who, in one angle, is seen moving through a normal Tuesday—eating at home, riding his bike to his girlfriend's, smoking pot and sharing a 40oz. with two buddies—until a case of mistaken identity and a ghastly miscalculation goes fatally awry. From a second vantage point, we catch amiable Officer Holloway on his daily beat with his partners, when a robbery call comes in, the suspect an "African-American male in a dark jacket, on foot." The fates of the two intertwine when the officer's seemingly good-natured questioning suddenly gives way to pre-conceived biases, adrenaline, struggle and then a flash. Three additional points of view—a video from a bystander's cellphone, and coverage from two onsite news organizations—one liberal, the other conservative--are additional storylines clickable from the home screen of the "Nobody Praying for Me" video.

The video ends with the text: "Discrimination is everywhere, from the content we choose to watch to the narratives we choose to believe. It's critical to be critical."

"Our goal in creating this video is for people to educate themselves and make an informed decision on their own, rather than being told by any media outlet saying, 'this is what you should be thinking, this is what is right," explains Morgan. "The whole point is to try and shift the way we look at things and to not always leap to our pre-conceived conclusions, which is mostly racially and profile-based, because that's what we get fed all the time. I've been guilty of it too. Its very unfortunate, and it's getting worse instead of better."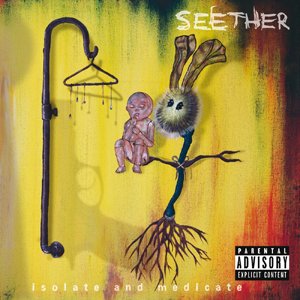 Indeed, Morgan expresses sympathy not only for the victims, but also for the officers, noting: "There are always two sides to the story. In the video, Officer Holloway judges these kids before he's arrived, but why? Again, that's our point; before you make any snap decisions, look at the whole picture. Of course, we should be sympathetic to the kid who died in the video, however, it's important that there is a dialogue where you go, 'Hey, that cop looked like he was terrified. But was he too aggressive?' Maybe. I think that we have to be sympathetic to and judgmental of both points of view."
Growing up amidst the violence and racism in Pretoria, South Africa, Morgan brings a unique perspective to the impetus behind the creation of the "Nobody Praying For Me" video. While not naïve enough to believe the messages will incite massive change, he does believes the video "can spark a debate," to make it more than just a band trying to make a statement."
The "Nobody Praying For Me" video is not the first time SEETHER has expressed a socially conscious worldview. The band's third annual Rise Above Fest took place this year on May 9th at Darling's Waterfront Pavilion in Bangor, Maine. The daylong concert benefits suicide prevention and mental illness, which touched Morgan's family after his brother committed suicide in 2007, and inspired the hit song "Rise Above This". This year's headliners included GODSMACK, SEETHER and SLASH FT. MYLES KENNEDY & THE CONSPIRATORS, with proceeds going to SAVE (Suicide Awareness Voices of Education).
SEETHER—singer/guitarist Shaun Morgan, bassist Dale Stewart and drummer John Humphrey—formed in 1999. The multi-platinum rock band has released seven albums. "Nobody's Praying For Me" is the third single off their most recent, 2014's Isolate And Medicate (Bicycle Music Company/Concord), produced by Brendan O'Brien.




Please log in to view RANTS

If you don't have a username, click here to create an account!