WOLFMOTHER Debut Release Gets 2CD, 2LP Release In September


By Larry Petro, News Monkey
Tuesday, July 21, 2015 @ 5:38 PM


| | | |
| --- | --- | --- |
| | | Marking 10th Anniversary |
Universal Music Enterprises plans to commemorate the 10th anniversary of Australian Grammy-winning rockers WOLFMOTHER's self-titled Modular/Interscope debut album, which first came out in 2005 via Universal Music Australia/Modular, featuring classic songs like the Top 10 U.S. alternative and #7 Mainstream Rock smash, "Woman" (earning Best Hard Rock Performance at the 2007 Grammys) and the Rock radio mainstays "Joker & The Thief" and "White Unicorn" along with international hits "Mind's Eye", "Dimension" and "Love Train". Critics cited the band's raw power, comparing it to the likes of LED ZEPPELIN, BLACK SABBATH and classic psychedelic groups like BLUE CHEER.

Wolfmother: 10th Anniversary will be available both as a deluxe two-CD physical set, digitally and – for the first time in the U.S. – a two-LP vinyl set, on September 25th, with the original cover artwork by Frank Frazetta. The double-album set, issued on audiophile 180g heavyweight vinyl, features four bonus B-sides, including "The Earth's Rotation Around The Sun", an acoustic version of "Vagabond", a LOVING HANDS remix of "Joker & The Thief" and a MSTRKRFT remix of "Woman". The double-CD will also be available in digital audio, while the two-LP set will come with a download card.

The 13 tracks on the original album release will be supplemented by another CD of demos, b-sides, re-mixes and live recordings, many of them from the band's fabled Velvet Sound Demo, recorded at the Sydney studio of the same name in a single day for Interscope and producer Dave Sardy before arriving in the States to commence working on their proper debut.

Lead vocalist/guitarist Andrew Stockdale described the process of recording the demos "We just banged out that whole record in one day. And you can hear it's pretty close to where the record actually ended up. I can't believe we were that good and we hadn't toured, we hadn't made any records before, we had no experience. It's like, 'What the hell was going on?'"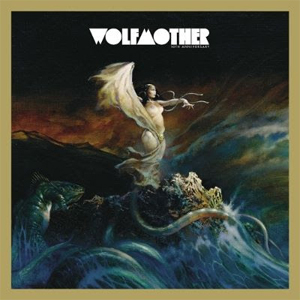 After Stockdale, a former fashion photographer, formed the band in Sydney with bassist Chris Ross and drummer Myles Heskett, WOLFMOTHER began jamming in his studio, an abandoned warehouse in the middle of the city, earning a princely $37 – and free beer – for their first gig in a local pub, picking out their name on the fly.
The first album was recorded at Sound City (the drums), Pass Studios in Burbank (bass, guitars and some vocals) and Sound Factory.
WOLFMOTHER went on to win Best Breakthrough Album and Best Rock Album, while the band took home Best Group at the 2006 Australian ARIA Music Awards, with "Woman" taking home Best Hard Rock performance at the 2007 Grammys. The album peaked at #3 on the ARIA Albums Chart in Australia. In the U.S., it peaked at #22, and was certified gold by the RIAA. Rolling Stone named it the 16th best album of the year for 2006, while metallica's Lars Ulrich called it "awesome," and, following its release, "I would listen to it every day". "Vagabond" was used in the movie 500 Days Of Summer, while "Apple Tree" was heard in the trailer for The Hangover Part III and "Dimension" was used in TV's House.
The band followed up Wolfmother with 2009's Cosmic Egg and last year's New Crown.
"After we had some success, it felt like labels were more open minded to guitar driven bands, phaser pedals and general psychedelic lyrical content, so to speak," says Stockdale. "Looking back now, I do see our first record as a catalyst for a bit of a change in the musical landscape. Whatever WOLFMOTHER's roll or impact was on this change is questionable. I'm just happy that we got in when we did and everything I've seen since seems pretty righteous."
WOLFMOTHER just finished recording their fourth studio album with producer Brendan O'Brien (JACKYL, MASTODON, AC/DC) which will be released in early 2016.




Please log in to view RANTS

If you don't have a username, click here to create an account!