STEPHEN PEARCY Live In Houston, TX With Photos!


By Duane Vickers, Houston Contributor
Saturday, August 8, 2015 @ 10:04 AM


| | | |
| --- | --- | --- |
| | | Former RATT Frontman And His Rat Bastards Rock Scout Bar |
Live Photos By Larry Petro/Petrofyed Photography
There's been no shortage of good rock shows coming thru the Houston area this summer with plenty of opportunities to get your fix on just about any genre of rock. If 80s rock is your thing then Saturday night at the Scout Bar just south of Houston, Texas was the place to be as former RATT frontman Stephen Pearcy's 2015 Summer Tour made stop number two of its four-show Texas swing. Being a RATT fan some thirty plus years now and having seen both them and Pearcy's band numerous times through the years, this was a show that I was really looking forward to for a couple of reasons. The main reason being that it's the only true outlet to hear the voice of RATT and the other was Pearcy himself. Could he still deliver the vocals and take us back? Because if you've seen RATT or Pearcy's band over the last few years, and I'm not the first to say it; there's been less than great performances. But hey, I've lived this long a RATT fan, I'll die a RATT fan and if Stephen Pearcy can still Ratt N Roll then I'm showing up. Making things easy was the fact that it was my birthday and as a gift I was the guest of the KNAC.COM News Monkey, Larry Petro.
Also on the bill were local bands SKREWPIPE, SHAW and local favorite TAME FURY. Usually I wouldn't say much about a local band but TAME FURY isn't your average local band. These guys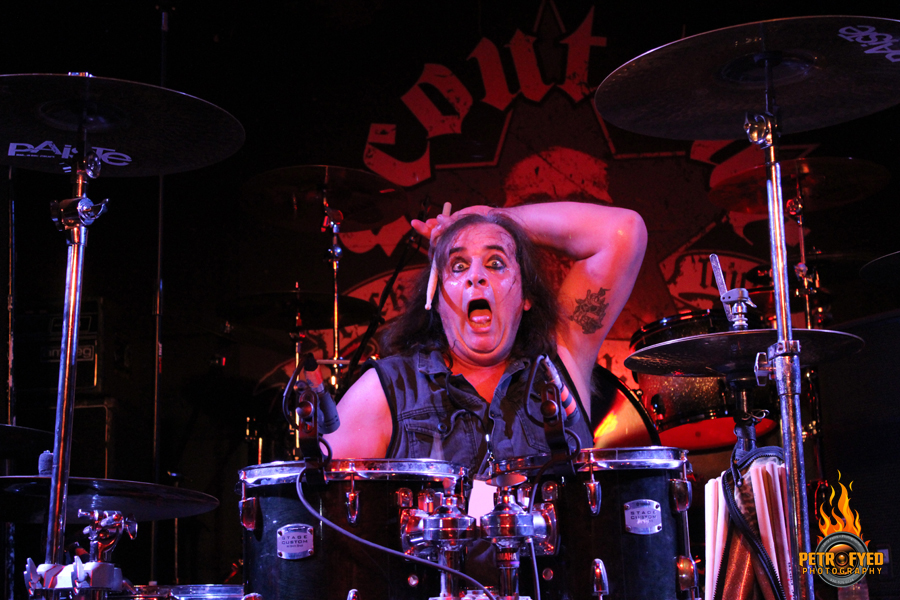 bring it! They've built quite a reputation opening for many of the national acts that come thru the Houston area. Making their performance even more special was that it was drummer Phred Williams' first show back after undergoing a heart transplant (yes, a heart transplant) several months back. Let me just tell you that going from being on life support to kicking ass on stage makes Phred a hero and he showed no signs of it slowing him down. I've seen TAME FURY quite a few times and this was by far the best I've seen them. Lead vocalist Michael McVey owned the stage and the only problem with their set is that it wasn't long enough.
After a quick tear down it was time to get some questions answered from Mr. Pearcy and his Rat Bastards. Filling out Pearcy's band were lead guitarist Erik Ferentinos, former WHITE LION drummer Greg D'Angelo and former ROUGH CUTT bassist Matt Thorr (Thorne). Noticeably missing from the lineup was guitarist Chris Hager, another of Peracy's bandmates from the MICKEY RATT days along with Thorr, leaving Ferentinos to carry to load of a two guitar lineup.
With the lights still out Pearcy casually hit the stage and as the band revved up and cranked it to 11, you could feel that you were getting ready to be hammered. And with the opening riff from "You're In Love", Pearcy's in your face RATT assault was on. As soon as he delivered the opening verse you knew this was going to be a good show, Pearcy had brought his game this night. Before you had a chance to catch your breath, they went right into "Lay It Down" on their way thru a set full of RATT hits with the only exception the JUDAS PRIEST cover "Heading Out To The Highway". With Pearcy's upcoming album Smash soon to be released, I thought we might get a track off of it, but this night was all about giving the RATT fans what they came to see. Pearcy was in good spirits throughout the set, joking with the crowd about hijacking his setlist as fans called out the next song to be played. "It doesn't matter if it's 20,000, 2000 or 200 people, it's a party and we're here to have fun" said Pearcy.
There's no denying that Stephen Pearcy is one of the most distinctive voices in rock. When Pearcy announced that he wouldn't be returning to RATT, the much publicized drama between he and RATT drummer Bobby Blotzer that followed brought about the rumors of finding a replacement singer to continue touring as RATT. Earlier attempts to replace Pearcy with singer Jizzy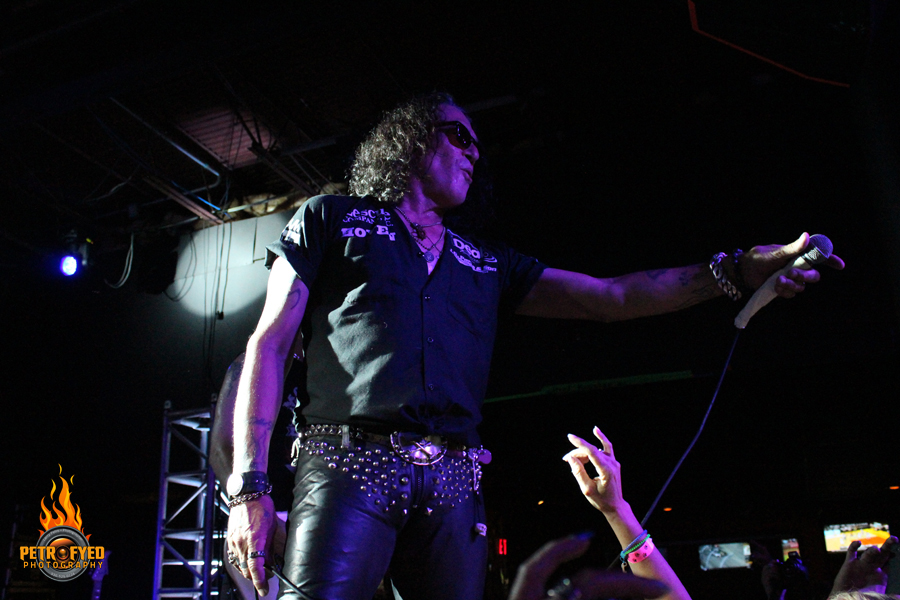 Pearl served only to keep the RATT name alive and didn't offer RATT fans anything more than what were essentially cover songs. Other bands have replaced singers and found success, but there's only one voice of RATT and that's Stephen Pearcy, and on this night he might not have taken us back to 1984 but he took us back with a great performance and proved that while RATT may not be around anymore you can still Ratt N Roll.
Setlist
"You're In Love"
"Lay It Down"
"Lack Of Communication"
"Wanted Man"
"Drive Me Crazy"
"Slip Of The Lip"
"Dangerous But Worth The Risk"
"Way Cool, Jr."
"U Got It"
"I'm Insane"
"You Think You're Tough"
"Back For More"
"Heading Out To The Highway" (JUDAS PRIEST Cover)
"Round And Round"
Check out some more photos from the show!
Live Photos By Larry Petro/Petrofyed Photography




Please log in to view RANTS

If you don't have a username, click here to create an account!