Phil Collen, lead guitarist of the legendary band DEF LEPPARD, will discuss and sign his new memoir, Adrenalized: My Life In Def Leppard And Beyond. He'll be joined by his co-author Chris Epting for a Q&A session. Chris Epting is an award-winning journalist and the author of 25 books.

Who: PHIL COLLEN – Lead guitarist for the Legendary band DEF LEPPARD with OC-Based writer, Chris Epting

What: Exclusive Book Signing and Q&A Event with Phil Collen

When: Monday October 19, 2015 7:00 PM

Where: Barnes & Noble – Huntington Beach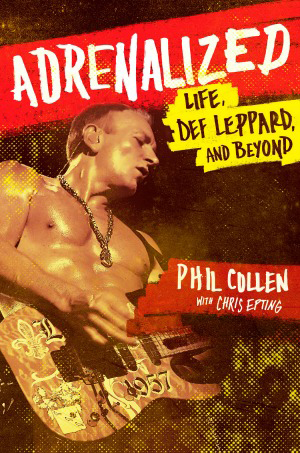 Bella Terra
7881 Edinger Ave. #110
Huntington Beach, CA 92647
714-897-8781
In the mid-1980s, DEF LEPPARD catapulted to rock n' roll superstardom with their blockbuster album Pyromania – until tragedy threatened to put a quick end to their rocket ascent. Now, surviving lead guitarist Phil Collen reveals the truth behind the mythology of the band with his memoir ADRENALIZED: MY LIFE IN DEF LEPPARD AND BEYOND (Atria Books; October 27, 2015/ ISBN 9781476751658/ $26.00), setting the record straight in a rags-to-riches story populated with biggest names in music history. A voyeuristic peek into the inner-sanctum of rock stardom, ADRENALIZED is more than the usual cautionary tale; Phil Collen – an unlikely rock star from the start -- offers an inspirational portrait of self-discipline and human resilience.
Special Instructions
This is a wristband event. Wristbands will be distributed beginning at 9:00AM on October 19 with the purchase of Adrenalized. Please call 714.897.8781 for more details.
http://store-locator.barnesandnoble.com/event/9780061722316-0.