Dave Wyndorf and his henchmen seemingly had the time of their lives when they completely rearranged and boosted Last Patrol 2014 and christened it Milking The Stars: A Re-imagining Of Last Patrol!

Now MONSTER MAGNET go back even further to 2010 and their Mastermind album. Even if you know the album inside and out you won`t be prepared in the slightest for the trip that is Cobras And Fire (The Mastermind Redux): just think of the beast Apocalypse Now turned into in its Redux form. Familiar elements drift by and are swallowed whole by thundering psych orgies - Wyndorf often focuses on a singular song fragment and turns it into his ride to total NIRVANA. Go look for your daily dose of average rock elsewhere: this is the mindfuck of the year! The album will be released October 9th on Napalm Records.

With just over a week away from the album's release MONSTER MAGNET has premiered a new song from Cobras And Fire (The Mastermind Redux). Get a first listen to "She Digs That Hole" below.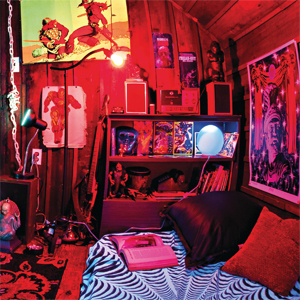 Cobras And Fire (The Mastermind Redux) will be released on Napalm Records October 9th. Pre-order your copy on iTunes and via the Napalm Records Webstore.
Cobras And Fire (The Mastermind Redux) Track Listing:
"She Digs That Hole"
"Watch Me Fade"
"Mastermind '69"
"Hallucination Bomb"
"Gods And Punks"
"The Titan"
"When The Planes Fall From The Sky"
"Ball Of Confusion"
"Time Machine"
"I live Behind The Paradise Machine Evil Joe Barresi's Magnet Mash Vol.1"