ZEBRA In Houston, TX With Photos!


By Larry Petro, News Monkey
Tuesday, June 14, 2016 @ 12:01 AM


| | | |
| --- | --- | --- |
| | | Rock Trio Makes Long Awaited Return At The Concert Pub North |
All Photos By Larry Petro/Petrofyed Photography
How have they managed to fly under the radar for so long? Of course, I'm speaking of hard rock trio and Louisiana natives ZEBRA. If you're like me, your first exposure to the band was after the advent of MTV and the band's iconic, seminal, self-titled debut album in 1983, along with the video for the hit "Tell Me What You Want". But as we roll through 2016 it should be noted that ZEBRA has actually been in existence for 41 years now! The band, vocalist/guitarist Randy JAckson, bassist/vocalist Felix Hanemann and drummer Guy Gelso are probably the most talented trio of musicians ever next to RUSH, though THE WINERY DOGS might disagree with me on that.
Thanks to the efforts of Houston promoter John Escamilla, ZEBRA returned to Houston for the first time in a decade or more for a show at the Concert Pub North this past Saturday, June 11th. I had only caught Jackson at a solo acoustic show about a dozen years ago (which left me blown away) so the opportunity to see the entire band couldn't be passed up and judging by the packed house at the Concert Pub, many others felt the same way, which was somewhat remarkable considering that a few miles away Jeff Scott Soto was in town and playing a show at another club.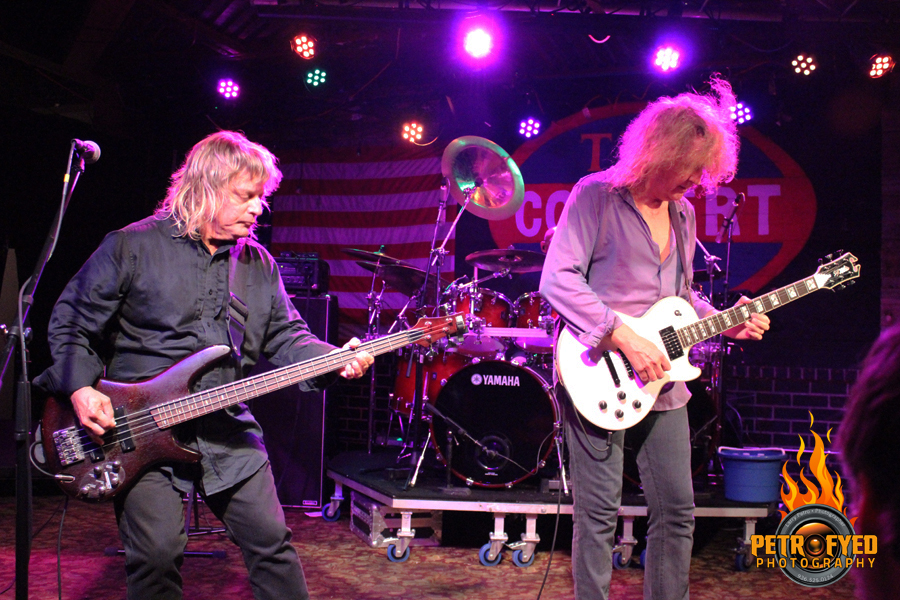 No one can accuse this band of not giving fans their money's worth in performance. While most national bands that play club shows give maybe an hour to an hour and a half worth of concert, ZEBRA treated the Houston fans to a two set, nearly two and a half hour performance that left everyone mesmerized. The band kicked off the first set of music at 9:30 with "As I Said Before" from the debut album (from which they would play all but one song), followed by "Light Of My Love" and "When You Get There" before the first cover of the night was performed, that being the MONTROSE classic, "Rock Candy". The band did a great job of mixing up the songs between those where bassist Hanemann handled vocals and those where Jackson was front and center.
Probably the poignant moment of the evening came late in the first set when the band dedicated "Who's Behind The Door" to the late original LILLIAN AXE singer Johnny Vines, who lost a courageous battle with cancer this past March and who's widow Sandra was in attendence at this show. There has been a friendship and connection between ZEBRA and LILLIAN AXE for years and the dedication was a classy touch by ZEBRA. The band finished off the first set with "Can't Live Without", "You Better Not Call" and their biggest hit, "Tell Me What You Want".
At that point in time they could have easily called it a night, (in my best infomercial voice) but wait, there's more! After about a 30 minute intermission the band returned for another go 'round, launching into a set that included a few more cover tunes with ZZ TOP's "La Grange". This song list included tracks like "The Ocean", "Bears" and "La La Song", which included a Gelso drum solo, as if he needed the time to show off his massive skills, something he had already been doing throughout the show up to that point. ZEBRA closed out the second half of the show with "Take Your Fingers From My Hair" before returning for an encore that consisted of a pair of LED ZEPPELIN tunes, "Over The Hills And Far Away" and "Immigrant Song" and the classic ZZ TOP "Waitin For The Bus"/"Jesus Just Left Chicago" dual track.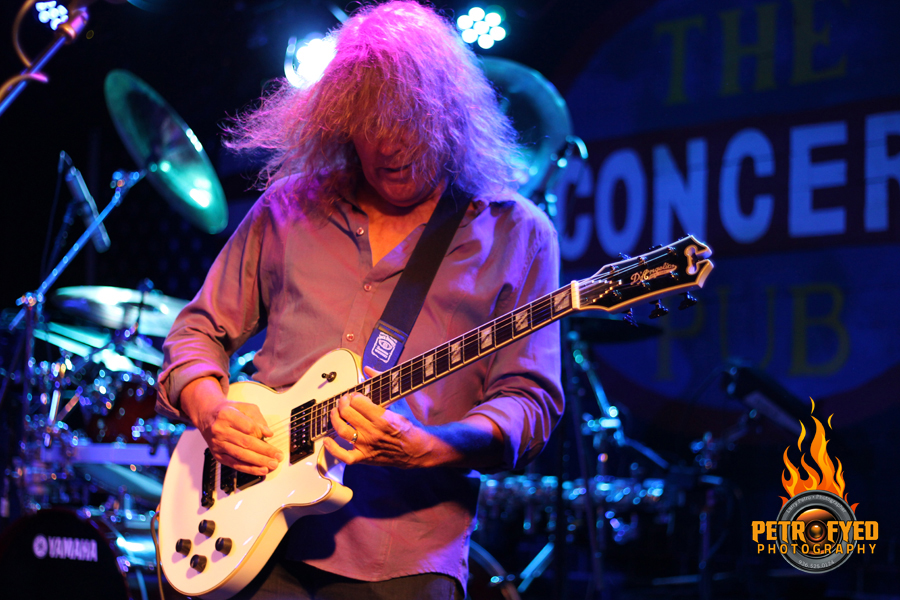 This was definitely a show to remember. After 40+ years the band still sounds as tight as ever, with Jackson still laying down his meticulous, intricate solos with graceful precision, Gelso keeping the beat and pounded the skins with an energy unmatched by musicians half his age and Hanemann providing the groove both on bass and keys, all the while proving that Jackson's not the only one in the group that can sing. Hopefully it won't be another decade before they grace us with their prescence once more.
Setlist:
"As I Said Before"
"Light Of My Love"
"When You Get There"
"Rock Candy" (cover)
"About To Make The Time"
"Arabian Nights"
"Don't Walk Away"
"He's Making You The Fool"
"Who's Behind The Door"
"Can't Live Without"
"You Better Not Call"
"Tell Me What You Want"
Intermission
"La Grange" (cover)
"Wait Until The Summer's Gone"
"My Life Has Changed"
"The Ocean"
"Bears"
"La La Song" (including drum solo)
"One More Chance"
"Take Your Fingers From My Hair"
Encore:
"Over The Hills And Far Away" (cover)
"Immigrant Song" (cover)
"Waitin' For The Bus"/"Jesus Just Left Chicago" (cover)
Check out some more photos from the show!
All Photos By Larry Petro/Petrofyed Photography




Please log in to view RANTS

If you don't have a username, click here to create an account!