KNAC.COM Gets REAL


By Rob Jones, Founder
Thursday, June 5, 2003 @ 10:06 AM


Broadband Stream now a REAL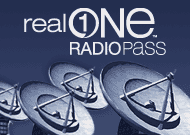 Ask and ye shall receive. So they say anyways. But I'm here to tell ya, after some time of Broadband Tests, Trials and Tribulations, KNAC.COM has teamed up with Real Networks to become part of the Real Pass Family. You asked, and with a free trial to get ya going, you can receive.

What does that mean to you? KNAC.COM in Broadband. And guess what, not only are you gonna get killer tunes with "Now Playing" embedded in the player, but also included in the price of the Real One Radio Pass is the Upgrade to Real One Player Plus and loads of other content only available to Real Radio Pass Subscribers! 60 Ad FreePremium Radio Channels, for under 20 cents a day!

So, instead of paying just for the sounds of Pure Rock, you're gonna get alot..and there will always be new stuff added.

So, Ask and ye shall receive, a 14 Day Free trial is available so there's no catch. Don't dig it, bail after two weeks. Dig it, pay under 6 bucks a month, and help keep the KNAC.COM Pure Rock comin' at ya in crisp, clear, broadband as well as enjoy all the rest the Real Radio Pass has to offer.

Pretty cool stuff, eh? What are ya waiting for, Click Here!

PS: Every month, some lucky folks that sign up are gonna get KNAC.COM Prize packs that can include CD's, KNAC.COM Merch, Concert Tickets and more!




Please log in to view RANTS

If you don't have a username, click here to create an account!