RAVENEYE Nova


By Rebecca Blaze, NYC Contributor
Monday, October 3, 2016 @ 1:28 PM


| | | |
| --- | --- | --- |
| | | |
RAVENEYE
Nova
2016 Frontiers Records
www.RavenEyeOfficial.com




English rock band RAVENEYE are back at it again, and this time, it's with their first full length album Nova, released on September 23, 2016 through Frontiers Records, with whom they signed in July of this year.

RAVENEYE consists of Oli Brown, winner of "Best Male Vocalist" and "Best Young Artist" at the 2010 British Blues Awards, providing vocals and guitar, Aaron Spiers with backing vocals and bass guitar, and Adam Breeze on drums, who replaced the previous drummer Kev Hickman in August of 2016 when Hickman chose to step away from the band.

RAVENEYE was formed in 2014 by Brown, Hickman, and Spiers, and in the first year after conception, they went out on multiple tours, including supporting Joe Satriani in the summer of 2014, a co-headlining tour with Spanish band LAST FAIR DEAL in April of 2015, and a tour in June and July of 2015 supporting SLASH.

In January of 2015, their first single "Breaking Out" received more than 100,000 plays in less than one month on SoundCloud, and was featured by Classic Rock as one of the 'Tracks of the Week' on their website. Following this, the debut EP, also titled Breaking Out was released in late April of the same year.

Nova is a heavy hitting, lyrically expressive album that is catchy in every sense of the word. The first track, "Wanna Feel You", has fantastic guitar riffs and great hooks, however the bridge of the song seems to be slightly awkward and very abrupt, drawing the listener out of the song and back into reality, which is the opposite of what music is supposed to do for you. Track two, "Come With Me", is much of the same—starts out fantastic, strong beginning, satisfactory guitar work… however, half the song is comprised of the title phrase. I distinctly remember that while listening to it I actually whispered to myself "How many times do we need to say, 'come with me?'"

"Hero" comes with a welcome feeling of warmth and familiarity, almost to the point I felt I had heard the song before. The lyrics were great, but it was while listening to this song that I realized that up to this point in the album, all the bridges sounded somewhat similar. "Supernova", like two of the four songs before it, was very repetitive, but it was a consummate way to break up the first and second halves of the CD nonetheless.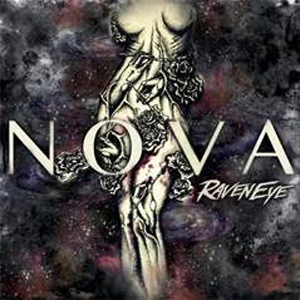 Personally, I think the second half of the album was actually much stronger than the first half, with "Oh My Love" and "Madeline" having certain lines that stuck in my mind, such as "You wanna find all the answers at the bottom of your drink" from "Oh My Love" and "Spit in my face, call me a disgrace, but I like the pain," from "Madeline". These were my two favorite tracks on this album, and it is such a shame it took more than half of the album for these two songs to caress my ear drums.
The closing track, "Eternity", was actually rather intriguing, as it starts out acoustic, and halfway through switches over to electric. Instead of being a jolting and abrupt change between the two, it flowed quite nicely, which was unexpected. I found it a nice touch as a way to finish out the album, complete with a good guitar solo and good harmonies from Brown and Spiers.
All things considered, I did enjoy the album. Even though I found a lot of the songs sounded similar to one another, evident in some of the melodies and a lot of the bridges, Nova delivers charming, but heavy guitars, and lyrics that just won't quit. Give the whole album a listen, and draw your own conclusions, but maybe only spend your money on the two or three songs that stand out the most, namely "Hero", "Oh My Love" and "Madeline". The rest appears to be largely forgettable.
3.25 Out Of 5.0
Grab your copy of Nova in the KNAC.COM More Store right HERE.




Please log in to view RANTS

If you don't have a username, click here to create an account!