SOUND STORM are ready and more than excited to reveal their long awaited upcoming project called Vertigo!

The album is not simply the follow up to Immortalia, it's the new #soundstormworld teased massively by the band in the last couple of years.

Vertigo can be considered both as a metal album and a multiple episodes tv - series created by SOUND STORM and realized by Grey Ladder/DImago productions under the direction of Taiyo Yamanouchi.

The new album has been engineered by Joost Van Den Broek (EPICA, AFTER FOREVER, AYREON, etc.) at Sandlane Recording Facilities, the whole artwork was created once again by renowned artist Gustavo Sazes, who's worked with the band since 2007.

Vertigo will be released by ROCKSHOTS Records in collaboration with Stageblast Entertainment on Friday, December 2.

The single/prologue - episode of "Vertigo"/"The Dragonfly" will be available November 4th, while pre-orders of the album will begin quite soon through the official website premiering live the whole project at the mainstage of "Lucca Comics and Games" on next Halloween night.

Vertigo is a huge step forward in the band's musical style because more influences come along with the songwriting and the visual creations. The electronic and symphonic scores lead the listener to the catchiest tunes and the most epic chorus ever, while the extreme metal riffs and the sweetest melodies have never been so combined together in the band's career.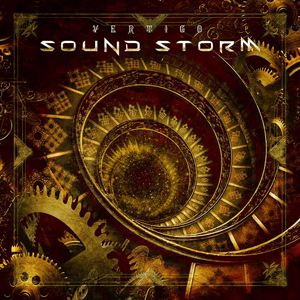 The first show of the tour will reveal how the band will handle their live appearances from now on: not a classic metal show, but a real journey inside the gates of Vertigo. More details of the series, actors, characters, storyline and setting will be unveiled day by day, in order to let you taste small snippets of this world entirely appreciating its grandeur.
Tracklist:
"Vertigo"
"The Dragonfly"
"Metamorphosis"
"Forsaken"
"Original Sin"
"The Ocean"
"Spiral"
"Gemini"
"Alice"
"The Last Breath"