Pure Rock Newswire 1/19/02


By Tokemaster General, Contributor
Saturday, January 19, 2002 @ 6:13 AM


| | | |
| --- | --- | --- |
| | | A Summary Of News, Rumors And |
1/19/02

Former Loudness vocalist Michael Vescera is currently producing the solo album by Ratt drummer Bobby Blotzer. Mike is also reuniting with his bandmates in Obsession for the long-awaited follow-up to their album Methods of Madness.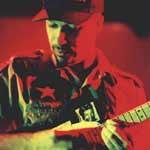 Former Rage Against the Machine guitarist Tom Morello will join Dexter Holland (Offspring), Courtney Love, and a cadre of other musicians to speak on behalf of the Recording Artists Coalition when it joins Senator Kevin Murray to Support SB 1246 on Wednesday, January 23rd in Sacramento, California at the State Capitol, Room 1190. Other artists scheduled to participate include Don Henley, Sheryl Crow, Carole King, Stevie Nicks, Beck, John Fogerty, Paul Doucette (Matchbox Twenty), Kool Moe Dee, and Steve Berlin (Los Lobos). The artists are there to announce support for Senate Bill 1246, legislation to repeal section 2855, subsection B of the California labor code. Because of this law, after seven years every entertainer/artist, and worker in California, EXCEPT recording artists, has the right to terminate a personal service contract. This practice of singling out recording artists is anti-competitive and it restricts the basic American philosophy of free market competition.

Tesla have announced two west coast dates at House of Blues: West Hollywood on February 15th and two night later at the Anaheim location.

1/19/02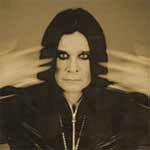 Here is Ozzy's latest tour schedule:

2/8/02 Osaka, Japan
2/9/02 Osaka, Japan
2/11/02 Nagoya, Japan
2/13/02 Fukuoka, Japan
2/15/02 Tokyo, Japan
2/18/02 Yokohama, Japan
2/21/02 Seoul, Korea
2/24/02 Anchorage, Alaska
2/2/02 Fairbanks, Alaska
3/3/02 Vancouver, British Columbia
3/5/02 Edmonton, Alberta
3/7/02 Winnipeg, Manitoba
3/10/02 Hamilton, Ontario
3/11/02 Montreal, Quebec
3/13/02 Ottawa, Ontario
3/14/02 Quebec City, Quebec

Z Records have terminated their contract with Tygers Of Pan Tang due to poor sales. The bands album Mystical generated good presale figures, but failed to develop further when released during early September 2001.

The U.K.'s famous Isle of Wight Festival will be revived on June 3rd. The festival's three-year run ended in 1970 when event organizers were unprepared for an unruly crowd of more than 500,000 mostly ticketless fans. Isle of Wight 2002 will feature U.K. rock acts, with Pulp, the Charlatans, the Manic Street Preachers and New Yorkers the Strokes among others. "It's taken thirty years for the people of the Isle of Wight to recover," organizer John Giddings told Rolling Stone. "But they now realize that the name is synonymous with music festivals worldwide, right alongside Woodstock and Glastonbury." The festival once staged such acts as The Who, Jimi Hendrix Aad The Doors,

Entombed's Morning Star and Opeth's Blackwater Park are among the albums nominated for the Swedish Grammy in the "Best Hard Rock" category. The label responsible for both releases is KOCH Entertainment, who would like to congratulate both bands on this outstanding accomplishment.

It appears that Poison The Well will not be playing any of the dates on the upcoming Suicide Machines/Catch 22 tour after all due singer Jeffrey Moreira becoming seriously ill and needing some time to rest. In fact, a roadie named Rick has been filling in on lead vocals at some of their recent gigs due to the severity of Jeff's illness. The band new album, Tear From The Red, is scheduled for a February 19th release date through Trustkill.

According to Blabbermouth.net, DIO have parted ways with guitarist Craig Goldy and have replaced him with Doug Aldrich (i.e. Hurricane, Lion). The group are still in the studio putting the finishing touches on their upcoming album, rumored to be titled Kill The Dragon, for a March release. DIO is rumored to joining Deep Purple and the Scorpions for a summer 2002 package tour though no official announcement has yet been made.


Memphis metalheads Dust for Life will head out on their own headlining club tour after along hiatus from the road. "We've been writing and recording new music for the last four months. Now it's time to put it to the test," explains guitarist Jason Hughes (guitar). The tour kicks off January 29 th at The Vogue in Indianapolis, IN.

Incubus will be releasing a UK-only CD single for the song "Wish You Were Here" on January 21st. There will be three version, each with bonus tracks, including live versions of "The Warmth," "Mexico" and the Orchestral Version of "Drive."

SoiL will be shooting a video for their new single "Unreal" in Los Angeles this Saturday. Details are still coming in, but we do know that Marc Webb is directing and it's being shot in downtown Los Angeles.

Former Yngwie Malmsteen vocalist Jeff Scott Soto has parted ways with Z Records due to scheduling problems surrounding the release of his soon-to-be-recorded solo project, Humanimal. It seems the label just couldn't get it out quick enough for busy-man Jeff…

As we have reported, Soilent Green had to pull off of the GWAR tour due to injuries caused by a recent car accident while they were on tour with Deicide and Morbid Angel. It has now been announced that Goatwhore will be taking their place on the Blood Drive 2002 Tour.

Manowar, Diamond Head, Deicide, D.R.I., and Blaze are among the band scheduled for the Metal Meltdown IV festival, which will be held at the Convention Hall in Asbury Park, New Jersey on April 5th and 6th.

According to the PRP.com former Snot guitarist Mikey Doling is said to be putting the finishing touches on the long-awaited Snot live album, Snot Alive. Doling, who now plays in Soulfly, recently produced and mixed the tracks at a Malibu, CA area recording studio. The effort was recorded during a show which took place in Hollywood, CA in May 1998.

Dog Fashion Disco will soon be starting the writing and recording process of their new album, scheduled to be release in October. In the meantime, you can catch them on the road in March with Mushroomhead, Lamb of God and Five Pointe 0.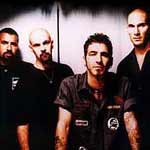 Godsmack will shoot a video this week in Los Angeles, CA for their new single, "I Stand Alone", to be released on the Scorpion King soundtrack on March 26th. The video will feature WWF Wrestler The Rock, who stars in the flick.

Industrial kings KMFDM will release a new single, Boots, on February 5th -- it features two mixes of Nancy Sinatra's "These Boots Were Made For Walking" as well as a KMFDM original, "Back in the U.S.S.A."

Canada's Harem Scarem were recently picked up by Now And Then Records out of the UK following their tenure with Warner Canada. They just finished a new album that will be released within the next coupla months and features mucho shredding courtesy of their renowned axe wielder Pete Lesperance, who has God-like status in Japan and is often compared to Steve Vai.

1/17/02

Limp Bizkit's Fred Durst was attacked by a cream pie wielding teen in Clackamas, Oregon on Sunday, January 13th during auditions for a new guitarist. As you know, the band is on a nationwide US trek holding open auditions to find a replacement for recently departed Wes Borland. Durst and the band were returning to the audition from a lunch break when the 18-year-old Richard Petrillo struck Durst on the back of his head with a coconut cream pie as he was signing autographs. Petrillo was held by two Bizkit bodyguards until sheriff's deputies, assigned to martial the event, arrived…but not before Durst signed Petrillo's forehead with an indelible ink marker and drew and "X" on his cheek. The teenager was then taken to the local police and charged with disorderly conduct and five counts of harassment.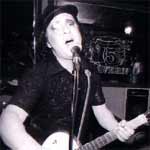 Former New York Dolls guitarist Sylvain Sylvain was joined onstage last night at the Knitting Factory in Hollywood by former Dolls bassist Arthur "Killer" Kane and former Blondie drummer Clem Burke on a rippin' version of the Dolls classic "Trash." Joining in on backing vocals were members of longtime L.A. band Motorcycle Boy, whose only album Sylvain produced.

It turns out that Local H will not be joining the upcoming SnoCore Rock tour with Alien Ant Farm, Fenix TX and Glassjaw after all, though an official statement has been made yet. Rumor has it that Snapcase will not be performing either, but that Earshot and Adema may both serve as opening acts on different legs of the trek. In related news, Glassjaw have officially signed with Warner Bros. Records. The band is currently recording their new album in Venice, CA with producer Ross Robinson (Slipknot, Amen).

Hollywood gutter rockers The Superbees recently wrapped up the recording of their debut album for Acetate Records at the Sandbox in Hollywood with producers Rick Parker and PJ Wolff. They will mix the effort later this month with a May release date in mind. In the meantime, you can catch them in the indie rock flick Badsville, where they perform alongside band such as The Newlydeads (featuring Faster Pussycat's Taime Down), Texas Terri and the Stiff Ones, the Hangmen and others.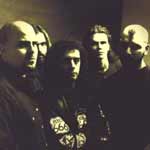 New York metal mongers Overkill have signed a deal with Spitfire Records after departing from Metal-Is after only one album, Bloodletting. A live album and DVD are expected this summer, followed by a studio album in the fall.

Finger Eleven recently headed into Metalworks Studios with producer David Schiffman (System Of A Down, Red Hot Chili Peppers) to record a song called "Slow Chemical," which will appear on an upcoming WWF Compilation CD in March. The band will also be used in a promotion surrounding WWF wrestler Kane.

A remix of P.O.D.'s "Set It Off" will be among the highlights of soundtrack to The Scorpion King, due out March 26th. Godsmack, System Of A Down, Creed, Nickelback and Sevendust also appear on the collection.

Disturbed singer David Draiman recently recorded some vocals for Jonathan Davis and Richard Gibbs' score for The Queen Of The Damned soundtrack. Draiman joined the Korn frontman in a Los Angeles studio to add his trademark growl to some of the songs that Davis wrote and recorded but cannot sing himself due to legal complications. Meanwhile, Disturbed are currently writing material for their next album and plan to begin recording in March with producer Johnny K. (Machine Head).

ZZ Top will play their first live performance since George W. Bush's inauguration last year at RodeoHouston on February 21st.


American Head Charge recently had to cancel their performance in New Haven, CT, due to singer Martin Cock coming down with the flu. However, the rest of the band joined 40 Below Summer on stage for their song "A Violent Reaction." In related news, AHC will play some headlining U.K. dates worked around their trek with Slipknot. Check 'em out:

2/25/02 Portsmouth, Wedgewood Rooms
2/26/02 London, Garage
2/28/02 Manchester, University

Former Black 'N Blue frontman Jaime St. James' new band St. James have a new album out called American Man that you can pick up through their website .

Los Angeles-based prog metal/fusion trio Cosmosquad will be making a couple of live appearances at this year's NAMM show which is taking places at the Convention Center in Anaheim, Ca on January 17th – 20th. The band is scheduled to play at 12 noon and 4pm on Friday, January 18 and again the following day at 1pm and 4pm, respectively, at the Johnson/DOD/Digitech Suite. However, due to bassist Barry Sparks' touring commitments with Dokken, guitarist Jeff Kollman and drummer Shane Gaalaas will be joined by bassists Paul Shannon (Friday) and Chris Maloney (Saturday) on a fill-in basis. Cosmosquad's sophomore release, Squadrophenia, is set for a March release on Mascot Records in Europe and Jeff Kollman's Marmaduke label in the US.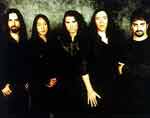 Dream Theater have announced their Japanese tour dates:

4/12/02 Yokohama, Kanagawa Hall
4/15/02 Nagoya, Aichi Kinro Kaikan
4/16/02 Fukuoka, Miel Parque Hall
4/17/02 Osaka, Zepp
4/19/02 Tokyo, Kokusai Forum

Looks like Tura Satana guitarist Scott Ueda will NOT be taking part in the reunion show that singer Tairrie B is organizing this weekend at the Troubadour on January 18th (on the same bill as Tairrie's current band My Ruin).

Manowar is scheduled to headline the Lorca Rock Festival in Lorca, Spain on Saturday, July 13th.

1/16/02

Don Dokken told a KNAC.COM source that the reason that Dokken cancelled their Colorado Springs show on January 24th is because the club "was too small (285 capacity) and I have laryngitis. The doc says I'll need at least five days of rest so we canceled two shows to make it happen. We've done 14 shows in 16 days. We're calling this the "singer's suicide" tour. Barry has pneumonia as well. He spent the day at the ER but he's still alive barely…I'll be going to Nashville on my days off to mix and keep my mouth shut."

Bush will be hitting the road starting in late February to support its latest album, Golden State, which was released last fall. Canada's Default will serve as the opening act in at least St. Louis and Milwaukee. Though Atlantic Records would not confirm any tour dates at press time, Ticketmaster is listing five shows in the United States. Here are the dates so far:

2/28/02 Denver, Fillmore Auditorium
3/2/02 Milwaukee, The Rave
3/3/02 St. Louis, The Pageant
3/19/02 Myrtle Beach, S.C., House of Blues
3/22/02 Orlando, Fla., Hard Rock Live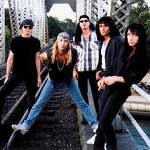 Great White will release their farewell album, titled Recover, on February 5th through Cleopatra Records. The album contains cover songs such as The Cult's "Love Removal Machine," Bad Company/Mott The Hoople's "Ready For Love," Bob Dylan's "Tangled Up In Blue," AC/DC's "Sin City," and others.

Former members of Seattle's Murder City Devils have formed a new band called Dead Low Tide who will be touring to SXSW in March. In the meantime, the Devils have put their touring van up for sale on Ebay. Go check it out if ya wanna buy it!!!

Former Sabbat guitarist and ace producer Andy Sneap has joined Fozzy under the stage name "Lord Edgar Bayden Powell." The band also features WWF wrestler Chris Jericho and ex-members of Stuck Mojo and perform a mix of classic metal covers and some originals.

According to the New York Post's John Mainelli, Howard Stern received a cease and desist letter from Oprah Winfrey's production company demanding that Stern stop playing tapes from her show. Stern had been using the tapes to lampoon Dr. Phil Mcgraw, whose regular appearances on OPRAH's show have spawned a syndicated show of his own for 2002. Stern called Mcgraw "a wacko" and "a car salesman" who humiliates people instead of helping them.

Former Testament/Savatage guitarist Alex Skolnick will perform with Broadway star Rob Evan (of Jekyll & Hydeand Les Miserables fame) under the name The Alex Skolnick Trio at Arci's Place in New York City on January 21st and January 28th. They will perform "modern jazz interpretations of Broadway, rock, and popular music set in the intimate and acoustic atmosphere of Arci's Place." They will also play at Izzy Bar in New York City on January 25th at 10:30pm.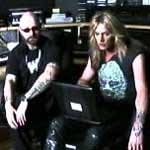 Former Skid Row singer Sebastian Bach interviewed Rob Halford yesterday for his new VH1 show Forever Wild. The duo chatted at the Los Angeles studio where Halford are recording their sophomore album.

If you wanna hear Korn's Jonathan Davis performing his own songs (co-written with Richard Gibbs) from the upcoming film Queen of the Damned as watch two different music videos shot during production just click on the links below. The soundtrack to the film is due out on February 19th. Here's the links:

http://www.shoutweb.com/channels/?artist=queenofthedamned
http://www.blistering.com/multimedia/

Hardcore vets Agnostic Front were recently forced to cancel their Japanese tour due to "immigration problems." The dates will be rescheduled for end of March.

In related news, New Orleans' Eyehategod were forced to rescheduled their Japanese tour due to injured Brian Patton suffered during a van crash on tour with Soilent Green. The tour will now kick off on March 18th. For now, the band has been taking the time off to write new material and revamp their Web site (which will re-launch soon).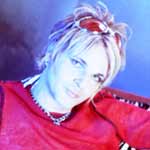 Poison drummer Rikki Rockett will be the MC and referee again for this year's finals of the Worlds Fastest Drummer Contest, to be held Tuesday, January 22nd in Los Angeles. This year's event will be taped for XSTV, the Xtreme Sports show on Fox. The event is open to the public and admission is free.

Punk stalwarts D.R.I. are inviting fans to choose the name of the their next world tour and accompanying tribute CD in honor of the band's 20th anniversary. The best five suggestions will be published on the group's official web site for everyone to vote on. The titles with the most votes will be used on this year's world tour and tribute CD, which is presently in the works. Email suggestions to DRImbecile@aol.com.

W.A.S.P. leader Blackie Lawless makes an appearance in the upcoming TV special Ultra Sound: Social History Of The Mosh Pit, which will air on March 2nd on M2 and on March 9th on MTV.

Kid Rock has unveiled plans to hit the road next month to kick off a North American tour. The first leg of the eagerly anticipated trek is set to begin in late February in Saginaw, Michigan, with dates continuing through May. Current plans call for ticket prices to be in the $20 range. Further details - including Kid Rock's Summer 2002 itinerary - will be announced shortly. A video for "Lonely Road of Faith," the new single from Kid Rock's platinum album Cocky, incorporates footage from his recent performance before U.S military forces stationed at Ramstein Air Base in Germany.

One Minute Silence will hit the road in Europe with Slipknot. Also on the bill is In Flames and American head Charge . Here are the announced dates so far:

2/14/02 Glasgow, UK , SECC
2/15/02 Manchester, UK , Evening News Arena
2/16/02 London, UK , Docklands Arana
2/18/02 Brighton, UK , Centre
2/19/02 Cardiff, UK , International Arena
2/20/02 Birmingham, UK , NEC

New Orleans-based hard rockers Supagroup are shopping their new album, Rock and Roll Tried to Ruin My Life, to various labels after their deal with Now or Never Records fell through. The effort was produced, mixed and engineered by Jack Endino. Right now the album can be scored at supagroup.com. The band features Benji and Chris Lee, the grandkids of Bruce Lee.

Former Helloween guitarist Roland Grapow and drummer Uli Kusch have teamed up with ex-Yngwie Malmsteen/current Ark vocalist Jorn Lande in a new group called Masterplan.

1/15/02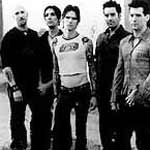 Buckcherry have confirmed that drummer Devon Glenn has left the band. Singer Josh Todd and guitarist Keith Nelson will carry on and are currently hard at work on their next album for Dreamworks.

Mushroomhead will take Lamb Of God and Five Pointe O out on the road for a tour that is tentatively scheduled to begin on February 20th in Ft. Wayne, IN. 18 Visions will open the first half of the trek, while Dog Fashion Disco will open the second leg.

Los Angeles metalheads Diesel Machine have been invited to play select west coast dates on the upcoming Static-X/Soulfly tour. "Static-X are really into the band, and Wayne is responsible for getting us on this tour," said guitarist Pat Lachman (who also plays in Halford). "This is a great bill! Static-X is a killer band, especially live, and Soulfly is nothing short of amazing. We'll be playing with some friends and also musicians that we have respected for years, so it's an honor and a privilege."

Here are the dates they will appear on:

1/31/02 San Francisco, CA, The Warfield
2/1/02 Los Angeles, CA, The Palladium
2/2/02 Las Vegas, NV, House of Blues
2/4/02 Phoenix, AZ, Web Theater
2/5/02 Albuquerque, NM, Sunshine Theater

Slipknot's Sid Wilson has penned a song with Papa Roach to be included on Roach's next album, Lovehatetragedy. "It's pretty wild and one of the heaviest songs we've written for the new album," said frontman Coby Dick to Kerrang! Magazine. The band is currently holed up in a North Hollywood studio with producer Brendan O'Brien hard at work on the effort, which is expected out in June through Dreamworks Records.

Primer 55 recently announced plans to launch a mini headlining tour on March 13th in Columbus, OH.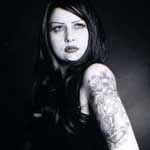 Tairrie B will stage a one-off reunion show of her former band Tura Satana at the stroke of midnight at the My Ruin (her current band) show at the Troubadour in Hollywood on January 18th .

On April 16th, Stoner rock mainstays High on Fire will re-release their Man's Ruin full-length Art of Self-Defense through Tee Pee Records, complete with bonus tracks. The CD will be available on digi-pack format for a limited time.

Bay Area sludge-a-holics Lost Goat will release their new album, The Dirty Ones, on March 19th through Tee Pee Records. The band will be assaulting the road with labelmates High on Fire in March.

Deep Purple bassist Roger Glover will release a new solo album, tentatively titled Snapshot, late this year. All fourteen songs on the effort were tracked at Acme Studios in Mamaroneck, New York, and engineered by Peter Denenberg (who worked on the 25th anniversary remixes for Machine Head).

Pitchshifter's next album, P.S.I., is tentatively schedule for release through Sanctuary Records on April 23rd. In the meantime, the band have been confirmed to headline British comic 2000 AD's 25th Birthday Party at the Ministry of Sound in London on February 28th.

Three Sonic Youth albums -- Daydream Nation (1988), Goo (1990), and Dirty (1990) -- will be re-mastered, repackaged and reissued later this year. Each album will feature a bonus CD of demos, live songs, outtakes and b-sides. The group will also release a collaboration with Seventies French avant-pop singer Brigitte Fontaine on their own SYR label this spring and hope to have a new album of their own material in the can soon.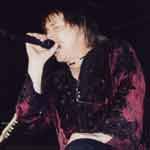 Dokken cancelled their Colorado Springs show on January 24th. No reason has been given yet…

Jon Spencer Blues Explosion will release their first album in three years,on April 9th. Plastic Fang features guest turns from singer/songwriter Elliott Smith, blues pianist Dr. John and Parliament/Funkadelic keyboardist Bernie Worrell.

Fozzy have announced that their new bassist is former Eradicator four-stringer Claude "Watty" Watson. The ficticious band have a new album due out later this year through Megaforce.

1/14/02

A cadre of Swedish hard rockers have joined forces on a song called "Where's the Fire" to raise money for the World Trade Center traged The track will be included on a benefit album titled United and features Yngwie Malmsteen, Motorhead's Mickey Dee, Kee Marcello, Shotgun Messiah's Zinny J Zan, and members of Backyard Babies and Hardcore Superstar.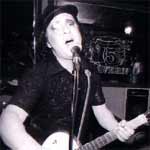 Former New York Dolls guitarist Sylvain Sylvain has added some additional tour dates to his schedule:

2/3/02 I Rock, Detroit, MI
2/4/02 Mac's, Lansing, MI
2/5/02 Union Bar, Athens, OH
2/13/02 Metro Café, Washington DC

A DVD/VHS entitled Slipknot: Behind The Mask is being released on March 5th but is NOT an official Slipknot product and is NOT authorized by the group.

Former Guns N' Roses bassist Duff McKagan will take his band Loaded out for a west coast tour before hitting Japan later this month. Here are the dates:

1/28/02 Hollywood, CA, Viper Room
1/ 30/02 Los Angeles, CA, Pretty Ugly Club
2/1/02 Portland, OR, TBA
2/2/02 Seattle, WA, Graceland
2/8/02 Osaka, JAP, Banana Hall
2/9/02 Nagoya, JAP, The Bottom Line
2/10/02 Tokyo, JAP, The Liquid Room

Ron Keel's IronHorse will return to the Los Angeles area this week to attend the NAMM Convention at the Anaheim Convention Center January 18-20 and perform at The Shack in Anaheim on January 18th. The event, sponsored by Peavey Electronics and KNAC.com, is being billed as "United We Stand", and profits from the evening will be donated to the September 11th relief fund.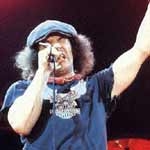 AC/DC frontman Brian Johnson will perform a solo gig at the Sammy Johnson (no relation) memorial/charity gig at Newcastle City Hall on February 3rd. Johnson will play two sets backed by Tim Healy and Jimmy Nail.

Linkin Park won Best Hard Rock/Metal Band in Rolling Stone magazine's 2001 Music Awards.

Rose Tattoo guitarist Pete Wells will release a new solo album, creatively titled Solo, on January 25th. Wells plays all the instruments on the effort.

The January 23rd Newcastle UK gig at Trillions by New York glam punks the Toilet Boys has been cancelled. In addition, the January 21st UK gig at Dudley at JB's has been changed to the 20th.

Sevendust will support Creed on their upcoming Australian dates:

3/12/02 Brisbane, Entertainment Centre
3/14/02 Sydney, Entertainment Centre
3/19/02 Melbourne, Rod Laver Arena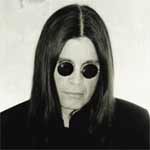 Ozzy Osbourne will perform some rare tracks when he records his live album in Tokyo at Budokan on February 15th, including "Black Skies" (which he contributed to the now-defunct video game) and the b-side "No Place for Angels."

L.A. Guns will enter the studio soon to begin work on a new album with a September release through Spitfire expected. Meanwhile, catch them on the road at the following dates:

1/24/02 Rock Springs, WY, Club Millennium
1/25/02 Ogden, UT, The Kamikaze
1/26/02 Vernal, UT, Club XS
1/27/02 Salt Lake City, UT, The Ritz
1/29/02 Bend, OR, Trax
1/30/02 Palo Alto, CA, Icon Supperclub
1/31/02 Sacramento, CA, The Roadhouse
2/1/02 Pomona, CA, Yesteryears Theater
2/2/02 San Diego, CA, Brick By Brick

Pink Floyd guitarist David Gilmour is giving the proceeds from the $6.5 million sale of his London home to Crisis, a U.K. homeless charity.

Melodic hard rockers Vaughn will be playing a series of unplugged dates across the UK during late March and early April. At present only one date is fully confirmed: Saturday March 30th at The Cavern, Matthews St, Liverpool.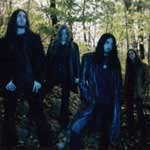 Sweden's Opeth are writing the material for two full-length CDs that will be released at the same time in late 2002 or early 2003. According to a statement from the band, "the plan is to release separate CDs at the same time, one heavy, one mellow. The heavy CD will be typical Opeth with all its ingredients, including mellow parts, while the 'mellow' CD will have more laid-back material." In addition, the band has been nominated in the category Best Hard Rock at the upcoming Swedish Grammy Awards, to be held at Globen in Stockholm on February 14th. Other nominees include Entombed, Sahara Hotnights and Backyard Babies.

Soulfly are wrapping up recording their next album. The band tracked a slew of new originals and also some b-side cover tunes. Tracks tentatively set to show up on the album include "Downstroy," "Enterfaith," "Seek And Strike" "Last Of The Mohicans," "Brazil," and "Soulfly III. Cover tunes recorded in the sessions include "I Will Destroy" (Pailhead), "One Nation" (Sacred Reich), and a cover of a Chico Science track. A May release through Roadrunner/Island/Def Jam is expected. Make sure to check 'em out on the road with Static-X, Soil and Onesidezero. Some additional dates have been added to the schedule:

2/12/02 Chicago, IL - Riviera Theatre
2/14/02 Cleveland, OH - Agora Theatre
2/15/02 Cincinnati, OH - Bogart's
2/17/02 Columbus, OH - Newport Music Hall
2/19/02 Providence, RI - Lupo's Heartbreak Hotel

1/13/02

Betty Blowtorch guitarist Blare N. Bitch will lead an all-star jam band through a set of covers and Blowtorch songs at a fundraiser concert for Bainca Halstead at Dragonfly on Tuesday, January 15th. The band will consist of Nashville Pussy drummer Jeremy Thompson, Streetwalkin' Cheetahs guitarist Frank Meyer, Coyote Shivers bassist Casper, and guests vocalists Derek Christensen from the B Movie Rats, Faster Pussycat frontman Taime Down, former L7 guitarist Jennifer Finch, Texas Terri and others. Other acts scheduled to appear at the benefit include Faster Pussycat, Texas Terri and the Stiff Ones, Superbees, and others. All proceeds from the show go to assist Bianca's family with funeral and burial arrangements.

Rob Lumbre, former member of Psypheria, Osmium, Severed Savior, and Mucus Membrane, died tragically on January 5th, 2002 in a car accident. As a tribute to this amazing musician and friend, as well as a fundraising event for his family, a concert has been scheduled at The Cactus Club in San Jose (417 S. First St.) on Saturday, February 2nd. The show is all ages. Doors open at 6:00 p.m., and the show starts at 6:30 p.m. The band will be performing on two stages. The lineup includes Osmium, Severed Savior, Deeds of Flesh, Impaled, Psypheria, Spiritual Eclipse, Asylum, Zero Control, Lords of the Manor and Ragweed.

Gudbuy T' Dean, the 1997 bootlegged live album of an October 1989 Britny Fox show, featuring original singer Dean Davidson, has been re-released on Britny Fox Records. Score a copy at www.britnyfox.com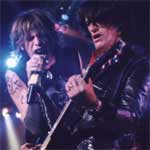 During their sold out show at the Joint in Las Vegas on Friday night, Aerosmith's Steven Tyler announced they were recording the performance for an upcoming live album. The band was also seen filming some segments in the Hard Rock Casino & Hotel later that evening for the project. Maybe there will be a companion DVD to go along with it? Throughout the intimate show the band pulled out obscure tunes such as Fleetwood Mac's "Rattlesnake Shake," James Brown's "Mother Popcorn," "Adam's Apple," "No More More," "Seasons of Wither," and "Sick As a Dog." During the rarely played "Sick As a Dog," the band announced they would perform it like they recorded it back in the '70s, with bassist Tom Hamilton on guitar and guitarist Joe Perry on bass. Midway through the tune, Perry switch to lead guitar, handing his bass off to to Tyler. Steven Tyler on bass…now I've seen everything!!!

Biohazard have been forced to cancel much of dates on their Tour Against Terrorism due to band frontman Billy Graziadei now requiring ankle therapy. The only dates on the trek which the band will still be playing are January 12th in Poughkeepsie, NY, January 14th in State College, PA, January 15th in New Haven, CT, and January 16th in Allentown, PA. They plan on making up some of the canceled shows in the spring.

As we reported last week, Alien Ant Farm has been tapped to headline the 7th annual SnoCore Rock Tour, which kicks off February 15th in Providence, RI and features FenixTX, Glassjaw, and one more unannounced act. The six-week tour will hit mid-size venues across the U.S. before wrapping March 30th on the West Coast. However, SnoCore will be preceded by a series of major concert events overseas. The band will take part in Australia and New Zealand's prestigious Big Day Out festival and they will also perform at MTV Europe's annual Winter Jam event on February 22 in Solden, Austria. The band will then embark on their first headlining tour across Europe which will include dates in Germany, France, Italy and England.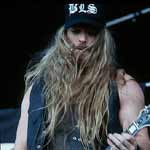 Ozzy Osbourne/Black Label Society guitarist Zakk Wylde will perform "The Star-Spangled Banner" at the Los Angeles Kings hockey game at the Staples Center on January 17th. In related news, Wylde has had a Signature Amplifier Head issued by Marshall that features Zakk's signature bulls-eye graphic on the front panel. Product will be in extremely limited production (only 200 heads will be released in the U.S. between May and December of this year). The product # is 2203ZW/JCM WYLDE and it retails for $2,499.99 (approximate sale price: $1,999.99).

www.classicrockrevisited.com has started a petition to reunite the original Van Halen lineup (with David Lee Roth).

Sinch's self-titled Roadrunner debut has been pushed back to an as of yet unannounced June release.






Please log in to view RANTS

If you don't have a username, click here to create an account!






Represent! Get Your KNAC.COM Bumper Sticker

Happenings This Week on KNAC.COM

Martin Barre "Roads Less Traveled"

Peter Beckett's Player Plays On

BEAST IN BLACK Unleash "From Hell With Love" Video

MICHAEL SCHENKER FEST Recording Second Album, Announce New Drummer

LIZZY BORDEN celebrates Valentine's Day With New Video And Giveaway

WHITESNAKE Reveal Flesh & Blood Album Details

BLACK WHISKEY Drop "Bitter Pill" Single, Video

HELSOTT Confirm Festivals, Dates With ASHES OF ARES

OKILLY DOKILLY Reveals 'Reneducation' Video

EVERY MOTHER'S NIGHTMARE Confirm Show Dates, Album Reissue

KISS Rocks The Legendary Whisky A Go Go!

THE DEAD DAISIES Debut "Dead and Gone" Video

INDESTRUCTIBLE NOICE COMMAND (I.N.C.) Premiere Video For "Fist Go Rek"

DEF LEPPARD Hits Vegas: The Sin City Residency

ROARING TRUTH Launch Official Video For "Homesick"

ALL HAIL THE YETI Drop "Highway Crosses" Video

HEAVY MONTREAL Reveals Its 2019 Band Lineup

COHEED AND CAMBRIA Announce 'The Unheavenly Skye Tour'

EXUMER Reveals Hostile Defiance Album Details

IMMORTAL GUARDIAN Shoots For The Stars In Epic "Stardust" Music Video/Short Film

HATEBREED Announce Second Leg Of 25th Anniversary Tour

ABORTED Releases Music Video For "Deep Red"

Nedal Band OKILLY DOKILLY Announces Spring "Howdilly Twodilly Tourdilly" U.S. Dates

WITHERFALL Release TOM PETTY Cover Video For "I Won't Back Down"

ARCHSPIRE Reveal 'Tech Trek IV' U.S. Headline Tour

VISIGOTH Unleash "Traitor's Gate" Video

RED SUN RISING Announce Spring 2019 Headline Tour

CHOUT Releases "Seasons" Music Video

VICIOUS RUMORS Confirm "40th Anniversary Road Rage" North American Tour

STEEL PROPHET Return With New Album The God Machine

BUCKCHERRY Streams Title Track To New Album Warpaint

YOB Announce Summer European Dates W/ NEUROSIS

FIFTH ANGEL Stream New Track "Stars Are Falling"

KILLIT Drop Hot New Video "Love Is The Chemical"

GLORYHAMMER Announces North American Headline Tour Dates

Supergroup A NEW REVENGE Readies Debut Album Enemies & Lovers

LULLWATER Drop New Music Video For "Empty Chamber"

GRAND MAGUS Set To Release New Album "Wolf God"

SKULL FIST Announce Spring U.S. Headline Tour Dates

DREAM THEATER Launch Debut Single, Video For "Paralyzed

MARCO MENDOZA Announces European Dates For 2019

LORD Reveal New Album Fallen Idols Details

BELPHEGOR, DARK FUNERAL Join Forces For North American Co-Headline Tour

PERIPHERY Ready New Opus, Periphery IV: Hail Stan

TYR Launches Video For New Single, "Sunset Shore"

IMPACT MUSIC FESTIVAL Announces 2019 Lineup

HARDLINE Set To Release New Album Life

PRONG Announce Cleansing European 25th Anniversary Tour

REVOLUTION HIGHWAY Drop Self-Titled Debut Album

IRON REAGAN Confirm North American Headline Tour With SACRED REICH

MISERY INDEX Stream New Song, "The Choir Invisible"

JIZZY PEARL Announces LOVE/HATE March UK Tour

SUNN O))) Announces New Album Life Metal And US Tour Dates In April

FALLING IN REVERSE Announce Spring US Headline Tour

ASTRONOID Release "I Dream In Lines" Live Video

THE 69 EYES Announce First U.S. Tour In A Decade

ANGRA Drop "Magic Mirror" Video

SLASH FEATURING MYLES KENNEDY AND THE CONSPIRATORS Reveal Summer U.S. Headlining Tour

ICED EARTH's Enter The Realm Gets First Vinyl

QUEENSRYCHE Announces 'The Verdict European Tour'

ARIA Unleash "To Kill The Dragon" Video

TAIL WINDS MUSIC FESTIVAL Confirms 2019 Lineup

AVATAR Announce 2019 North American Tour Dates

NIGHTRAGE Launches New Single From Wolf To Man Album

CHILDREN OF BODOM Stream Second Single, "This Road"

ELUVEITIE Drop Title Track Single, Video From New Album Ategnatos

FATES WARNING Update North American Tour Schedule

LIKE A STORM Releases New "Complicated (Stitches & Scars)" Video

CANNABIS CORPSE Announce Extensive North American Tour Dates In Support Of PSYCROPTIC

JOHN 5 AND THE CREATURES Reveal New Music Video For Two-Part Track "Crank It - Living With Ghosts"

OKILLY DOKILLY Ready New Album Howdilly Twodilly

ANVIL Launch "Bitch In The Box" Single, Video

INKCARCERATION Music And Tattoo Festival Announces Featured Tattoo Artists And Shops

ALLEGAEON Reveals Details For New Album, Apoptosis

DOWNFALL OF GAIA Streams Third Single, "Of Withering Violet Leaves"

YNGWIE MALMSTEEN Reveals New Album, Blue Lightning, 2019 US Tour

CARMINE APPICE'S GUITAR ZEUS Premieres New Track "Mother Space"

ICE NINE KILLS, FROM ASHES TO NEW To Embark On Co-Headline "March Into Madness" Tour

BABYLON SHAKES Drop <>"Making A Million" Video

GLORYHAMMER Unveil New Album Cover And Title

COMBICHRIST Announces 'One Fire' North American Tour

CANDLEMASS Launch "Astorolus - The Great Octopus" Video Featuring TONY IOMMI

OZZY OSBOURNE's "No More Tours 2" UK And European Tour Leg Postpned Due To Illness

BLACK LABEL SOCIETY Reveals "20 Years Of Sonic Brewtality Tour"

ENFORCER To Release New Studio Album Zenith

THE PLOT IN YOU Announce Headline 'Feel Nothing' Tour

STEVE VAI Releases First Music Theory Book VAIDEOLOGY: Basic Music Theory for Guitar Players

EYEHATEGOD Confirms "4 Strikes... From The Elementary To The Penitentiary Tour"

TREMONTI Says "Throw Them To The Lions" With New Video

TYR Announce 2019 European Headlining Tour "The Tour From Hel"

THE THREE TREMORS Unleash "The Wrath of Asgard" Video

DEVIN TOWNSEND Announces 'Empath Europe – Volume 1' Tour

KANE ROBERTS Debuts "Beginning Of The End" Video

Legendary LA Rockers ANGELES Are Back With New Album Time of Truth

OVERKILL Announce "Wings Over The USA" Tour

FALLUJAH Reveal New Album Undying Light

JETBOY Launch "Brokenhearted Daydream" Video

MEGADETH's First 35 Years Covered In New 3-Disc Anthology Warheads On Foreheads

MARK MORTON, LIGHT THE TORCH Announce Co-Headline North American Tour This Spring

DANKO JONES Readies A Rock Supreme On April 26th

MIKE TRAMP Releases "Dead End Ride" Video, Single

SEVENDUST Launch "Risen" Single, Video

HAREM SCAREM Reveal The Ultimate Collection Box Set

THE TREATMENT Go Power Crazy With New Album

SWORN ENEMY Ready ROBB FLYYN-Produced Album Gamechanger

STATIC-X Announces "Wisconsin Death Trip 20th Anniversary Tour" & Memorial Tribute To WAYNE STATIC

INDESTRUCTIBLE NOISE COMMAND (I.N.C.) Ready 5th Album, Terrible Things

DORO Reveals US Co-Headline Tour With METAL CHURCH

L.A. GUNS To Release New Album The Devil You Know

ABORTED Announces 'Hell Over North America' Spring Tour

VIRGIN STEELE Release Epic Monumental Movie

EPICENTER Announces 2019 Festival Lineup Additions

INCITE Reveals Video For New Track "Resistance"

For IRON SAVIOR It's Kill Or Get Killed With New Album

THE CROWN REMNANT Reveal Action Packed "Legacy" Video

ELUVEITIE Reveal New Album Ategnatos Cover Art

MESHUGGAH Announce U.S. Headlining Dates

ANGEL BLACK Posts New Music Video "Black Heart"

ATTILA, ALL THAT REMAINS Announce Winter, Spring 2019 Co-Headline U.S. Tour

BRAVO DELTA Set To Release New Album Unbreakable

BATTLE BEAST Drop New Album Title Track Single, Video For "No More Hollywood Endings"

ALIEN WEAPONRY Announces First Ever North American Headline Tour

SWALLOW THE SUN Releases New Song, Video For "Firelights"

LIVESAY Unleash "International Man" Video

JAG PANZER Announce European Tour

TOMORROW'S OUTLOOK Pay Tribute HEIR APPARENT With "Crossing The Border" Cover Video

TARA LYNCH Announce 'EVIL ENOUGH TOUR 2019' As Special Guest With UFO On Their 50th Anniversary "Last Orders Tour"

IMPELLITTERI Launches Theatrical "Phantom Of The Opera" Video

ROTTING CHRIST Stream New Track "The Raven"

SAVAGE AFTER MIDNIGHT Set For Debut EP 11:59

WHITECHAPEL Launches New Single, "Third Depth"

UK's BREAKING BANDS FESTIVAL 5 Reveal Final 2019 Lineup

SILVERTUNG Set To Release (But, At What Cost??!) Album

STEEL ENGRAVED Release "Rebellion" Video, Single

KING DIAMOND Announces NYC Release Party For DVD/Blu-Ray, Songs For The Dead Live

ONE STEP FROM THE EDGE Unleash "Believe" Video

VICIOUS RUMORS Announce "Digital Dictator - 30th Anniversary European Tour"

All-Star Metal Band IMONOLITH Reveals First Official New Single "Hollow"

INKCARCERATION Music and Tattoo Festival Announces Massive 3-Day Line Up

ARCHITECTS Confirm North American Tour

THE AVIATORS Launch "Goodbye To The Rain" Video

DEVIN TOWNSEND Announces New Album Empath

BLACKTOP MOJO Release "Prodigal" Music Video

TARA LYNCH Reveals Evil Enough Album Details

GIBSON Announces Limited Edition CHRIS CORNELL Tribute Guitar

DUST BOLT Drop New Video For "Another Day In Hell"

QUEENSRYCHE Drop "Dark Reverie" Lyric Video

Vocalist JANET GARDNER Says Goodbye To VIXEN

BEAST IN BLACK Unveil New Single "Die By The Blade"

WHITECHAPEL To Co-Headline "Chaos & Carnage" US Tour

AT THE GATES Unleash "The Mirror Black" Video

DELAIN Release "Masters Of Destiny" Video

CHILDREN OF BODOM Announce 2019 Hexed North American Tour

GODSMACK Launch "When Legends Rise" Video

THE WILD! Announce Support Dates With BREAKING BENJAMIN, ASKING ALEXANDRIA

DOWNFALL OF GAIA Debut "We Pursue The Serpent Of Time" Video

DREAM THEATER Stream New Track "Fall Into The Light"

"Nedal" Band OKILLY DOKILLY is Back! Kicking Off "Reneducation Tour" On February 1

ROCKLAHOMA Announces Its 2019 Band Lineup

SEBASTIEN Are Back Behind The World With New EP

THE THREE TREMORS Announce First-Ever US Tour

BURNING RAIN Reveals Forthcoming Fourth Album, Face The Music

Inaugural PSYCHO SMOKEOUT Announced: Psycho Entertainment Partners With RidingEasy Records For A Day-Long Celebration Of Reefer And Riffs

TYR Reveals Details For New Album, Hel

RONNIE MONTROSE REMEMBERED: A NAMM 2019 ALL-STAR MEMORIAL CONCERT Event Set For NAMM 2019

GARY HOEY Returns With Neon Highway Blues

JINJER Premiere Video For Track "Perennial"

THE END machine, Featuring GEORGE LYNCH, JEFF PILSON, MICK BROWN, & ROBERT MASON, To Release Debut Album

VARNA Release Lyric Video For "The Craving"

CARMINE APPICE's GUITAR ZEUS Albums Get Reissue

HALL OF HEAVY METAL HISTORY Announces Final Inductees List For 2019 Metal Hall of Fame Gala

PERIPHERY Join DANCE GAVIN DANCE For 15 Date North American Trek

BEHEMOTH Unleash "Ecclesia Diabolica Catholica" Video

STATEMENT Reveal New Album, Force Of Life

SEPTEMBER MOURNING Launch "Glass Animals" Video

BLOODBOUND Announce 2019 European Headlining Trek, "Tour Of The Dragon Empire"

PROPHETS OF ADDICTION Release "Babylon Boulevard" Video

HIGH ON FIRE Cancels 'Electric Messiah Tour 2019' Due To Medical Emergency

MIKE TRAMP Is Set To Stray From The Flock In March

SWALLOW THE SUN Streams First Single "Upon The Water"

CRYSTAL LAKE Debuts "Lost In Forever" Video

HATEVIRUS Reveal New Album Hateful Mind

STEEL ENGRAVED Unleash "Where Shadows Remain" Video

BLACKLIST 9 Announce New Album Mentally Ill, Legally Sane

JOHN 5 AND THE CREATURES Release "Zoinks!" Video

LORDS OF SALEM Drop EP Hell Over Salem

GRANNY 4 BARREL Launches PledgeMusic Campaign For New EP

SOILWORK Release Brand New Song "Stålfågel"; Animated Music Video Available

KILLCODE Drop Final Video For "Show Me" In Their 'Trilogy' Series

SNAKEYES Returns To Studio, Releases RAINBOW Cover "Kill The King"

DIMEBASH 2019 Details Revealed

THE BROWNING Reveal 2019 Tour Plans

IGNITE Release "Nothing Can Stop Me" Video

BUCKCHERRY Announce Leg One Of Warpaint Tour

BATTLE BEAST Unveil New Studio Album No More Hollywood Endings

YOB Announce Spring 2019 Tour With VOIVOD & AMENRA

CANDLEMASS Release New Track 'The Omega Circle'

DIRTY MACHINE Unleash "Against The World" Video

GWAR Announces End Of Year Shows

MALEVOLENT CREATION Unveil The 13th Beast Album

KILLSWITCH ENGAGE, PARKWAY DRIVE Announce Co-Headline "Collapse The World" Tour

DUST BOLT Streams New Track "Bloody Rain"

MEGADETH Announce Iconic Album Reissues For The World Needs A Hero & The System Has Failed

NIGHTRAGE Releases New Video For "By Darkness Drawn"

'KISSWORLD – THE BEST OF KISS Coming In January

CANE HILL Drop "Acid Rain" Video

OVERKILL Unveil New Single "Last Man Standing"

LEGION OF THE DAMNED Unleash New Video For "Slaves Of The Southern Cross"

HORROR PAIN GORE DEATH Launches Free 2018 Label Sampler

CURRENTS Debut "Forever Marked" Video

THE RAVEN AGE Announce New Album Conspiracy

MOB RULES Releases New Single And Video For "My Sobriety Mind (For Those Who Left)"