MSCW (MOSCOW) Debuts "Black Widow" Video


By Larry Petro, News Monkey
Friday, September 8, 2017 @ 2:08 PM


| | | |
| --- | --- | --- |
| | | From The Queen Of Sin Debut EP |
MSCW (MOSCOW) has unleashed the captivating official, new music video for "Black Widow" (see link below). Her new Queen Of Sin EP is available now across all digital platforms. Follow her now at her new FB page - https://www.facebook.com/MSCWband

Call her Tsaritsa (queen) like the Russian rockers all do, or call her MSCW (MOSCOW) ¨C her nom de guerre in the international music scene - but you are going to call (attention to) this talented young lady who embodies the rebellious spirit of rock and the consummate class of royalty.

Watch the ¡°Black Widow¡± Official Music Video on KNAC.COM right HERE.

MSCW states: "The concept that I wanted to bring to the table with "Black Widow" was simply addressing the problem of 'hiding' and 'covering' problems instead of talking about them and trying to fix them. It is not a secret that prescribed pills and antidepressants are a huge problem, which covers just a tip of the iceberg. Whether be it political, economical or social problems, we tend to close our eyes and switch the channel to a cheap reality TV show or cheesy commercial. The point is that instead of sitting down to tell your partner, children, etc about how we actually feel, we just put the smile on and continue living our 'perfect' sugarcoated 'American Dream Life.' Even in the 21st Century, we still hold ourselves back on topics that are risqu¨¦ and fall out of the idea of Social §³ode of Practice.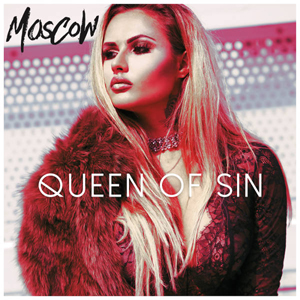 "Black Widow" is definitely a combination of many genres and sub genres. I like to call it Britney Spears meets Rob Zombie. The lyrics speak to me a lot too. Being a female rock band leader, I have to combine the feminine sexuality and man's attitude, which is quite easy for me since I always described myself as one of the bad boy crew (mind you, bad BOY crew). Anyhow, the romance of a rock n roll life - sleepless nights full of nameless faces, empty bottles of the side of cold hotel beds, complete incomprehension of healthy relationship of Amy kind and a heart forever lost on the road, is not the easiest life to handle. Despite the obvious sexual message of the video (the real orgasm of mine that we recorded over the bridge proves that), the implication shows the above mentioned undertones of rock life. 'The hunter is a lonely one¡¯!
"Many things are coming up in the end of 2017-2018. We're dropping some surprises with big names in it, and constantly working on new material to make our audience happy - daily, and most importantly, nightly. So honestly, nothing can stop this train coming your way."




Please log in to view RANTS

If you don't have a username, click here to create an account!