NEPTUNE is one of the first hard rock, heavy metal bands from Sweden and was formed back in 1979 at the early days of hard rock, heavy metal and still today all 5 original members remain in the band. Only difference is that lead guitarist Andy Olsson came into the band 1985.

NEPTUNE worked long with their debut album in the mid 80's. Several record companies showed great interest and the album was only signatures away from being released on both vinyl and CD. Unfortunately, that didn't happened and the album ended up in the freezer for almost 30 years.

NEPTUNE is widely considered by most heavy metal gurus as one of the best unsigned Epic Metal bands from Sweden in the 80's. With an image and song writing style like a cross between IRON MAIDEN, HEAVY LOAD and MANOWAR, the band penned some great classic heavy metal tunes and managed to gain a cult status among demo collectors and underground metal fans around the globe.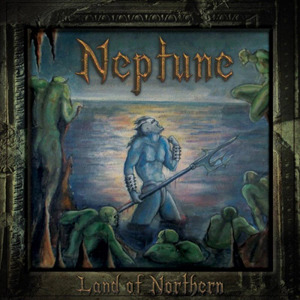 And 30 years apart, NEPTUNE is now back! Armed with with a new record deal, the album will be entitled Land Of Northern. It will be a fantastic 16 page limited special edition, featuring remastered sound, song lyrics, band photos and story and original fantasy cover artwork.
To be released in Feb/Mar 2018 by Sonic Age Records. What's happened to this band is more or less unbelievable. For how many band can be apart this long and still has the urge to play again, with heart and soul? A special thanks goes to Narnia/Christian Liljegren and the Swedish metal guitar wizard Janne Stark, who has worked relentless to make this record deal possible.
Sonic Age Records have now made a recording deal with the band and agreed to reissue their 13 classic songs on vinyl and CD, with the CD version estimated to come out by February of 2018.
Read more about this fantastic story on: www.neptune.nu