Original Human Music is an album where Glover's profound and thoughtful lyrics sound loud — together with the warm and heavy wall of sound created by George Lynch. It's all sustained by a rhythm section that can go anywhere musically.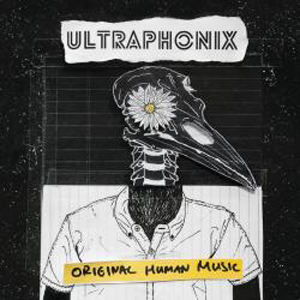 To quote Lynch, "The album sounds like a fusion of early CHILI PEPPERS meets KING CRIMSON meets JUDAS PRIEST! It's a super fun band."
Drawing on (very heavy) rock, funk, and jazz influences, the band paints a picture of a band still believing that social consciousness could be celebrated through great rock songs.
On Friday, May 18, the first single "Walk Run Crawl" will be available as digital download and stream. ULTRAPHONIX's first video clip will be made available through earMUSIC's official Youtube Channel and you can watch it now on KNAC.COM HERE.
Original Human Music, due for release on August 3, 2018, is available for pre-order HERE.