American hard rockers KILLCODE announced in October the release of three consecutive videos they are calling 'The Trilogy' from their current release, The Answer. And now they've dropped the finale in the series of three, "Show Me". Check it out now on KNAC.COM HERE.

The tracks used for the three videos are "The Answer", "Put It Off" and "Show Me". David Swajeski started a creative relationship with KILLCODE when he heard the song "Breaking Away" and used it as a theme song in his film DRESSED. Since that time David has collaborated with Tom and the KILLCODE KREW on several music videos and a documentary project to aid the victims of Hurricane Maria in Puerto Rico. The Trilogy Collection marks a new cinematic and storytelling direction for the band.

KILLCODE fans have been asking for a new video and KILLCODE has delivered threefold! Delivering a sound of Southern infused hard rock / metal with a modern vocal injection. Moving, energetic, passionate and riff driven rock that fans the world over have come to know and love.

""Show Me", the latest in the 3 song trilogy by KILLCODE is a song about life, peace, happiness and the search for satisfaction within. A song about not being afraid to extend yourself in mind, body and spirit. A song about avoiding the pitfalls and shortcuts that may feel like an easy way out but actually stop you from accomplishing what your heart and mind truly desires and deserves."

- Tom Morrissey, Lead Vocals<>p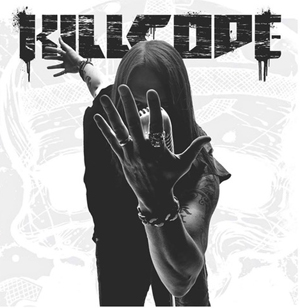 KILLCODE is a five piece American based rock band that hails from New York City. Their unique sound and style has been described as Southern infused Rock/ Metal with modern day vocals. KILLCODE's songs are hooky super charged anthems with big guitars and driving rhythms that pumps a shot of adrenaline into your system the moment you hear them.
KILLCODE, founded by vocalist/frontman Tom Morrissey and guitarist Chas, laid down the KILLCODE foundation with a couple of tracks they recorded at their home studio. After listening back, they knew they were on to something big! Next up would be recruiting long time musical companion Erric Bonesmith on bass guitar and Rob Noxious on the drums to complete their rhythm section.
With all members coming from established projects prior to KILLCODE, the band quickly raised eyebrows and landed on bills with the likes of GODSMACK & SEVENDUST. KILLCODE also provided main support to Brett Scallions on the Re-Fueled East Coast tour.