All Photos By Krystie Archer/Krystiee Lee Photography
Yet again, The Cynthia Woods Mitchel Pavilion hosted a one-of-a-kind show to all surrounding Houston rock lovers with a lineup of KORN, ALICE IN CHAINS, UNDEROATH, and Ho99o9.
Unfortunately, I was only able to photograph KORN's set due to some photo pass issues, but honestly the photos don't even do it an ounce of justice compared to the whole night's show. Each band put on a fantastic performance and the crowd was CRAZY. The energy in the air was ridiculous and being able to be a part of it was definitely one for the books.
Ho99o9 and UNDEROATH started the evening off tremendously and had the wild Houstonians ready for some ALICE IN CHAINS and KORN.
Before KORN even took the stage, the crowd was filled with excitement and ready to rage away the rest of the night with the gods of 'nu-metal'.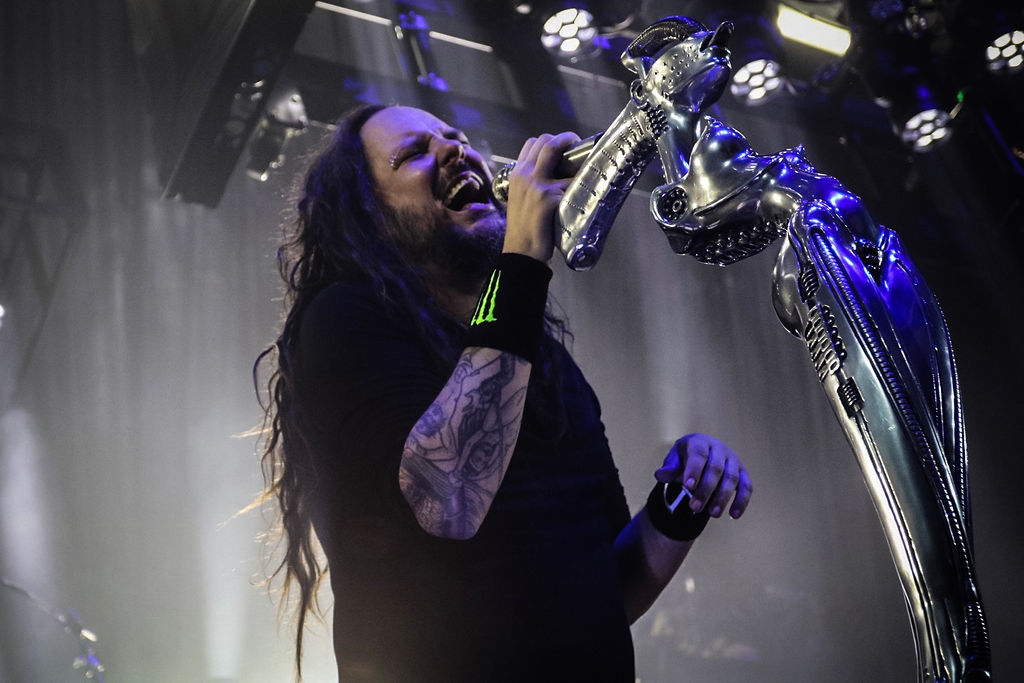 Jonathan Davis took the stage and hypnotizes the crowd with those gorgeous locks of dreads (that everyone secretly wishes they had). With his guitarists James "Munky" Shaffer and Brian "Head" Welch, bassist Reginald "Fieldy" Arvizu, and drummer Ray Luzier, the iconic historical squad definitely adds their own distinct uniqueness to the metal scene and leaves everyone astounded.
KORN's front man has always been one to entertain his fans and get them screaming at the top of their lungs. But tonight, it was the most intense reaction from a hardcore swarm of fans I've ever been able to witness.
From starting off with their top hits from the nu-metal early days and preforming the new single just recently released for the upcoming album The Nothing to ending the set with "Falling Away From Me" from their 1999 album Issues I can definitely say it was an absolute blast and set the bar high for Houston's 2019 top summer rock shows. It's very nice being able to hear a band like KORN that can sound just as good live as they do with the studio albums they release. Not many bands can do the same these days.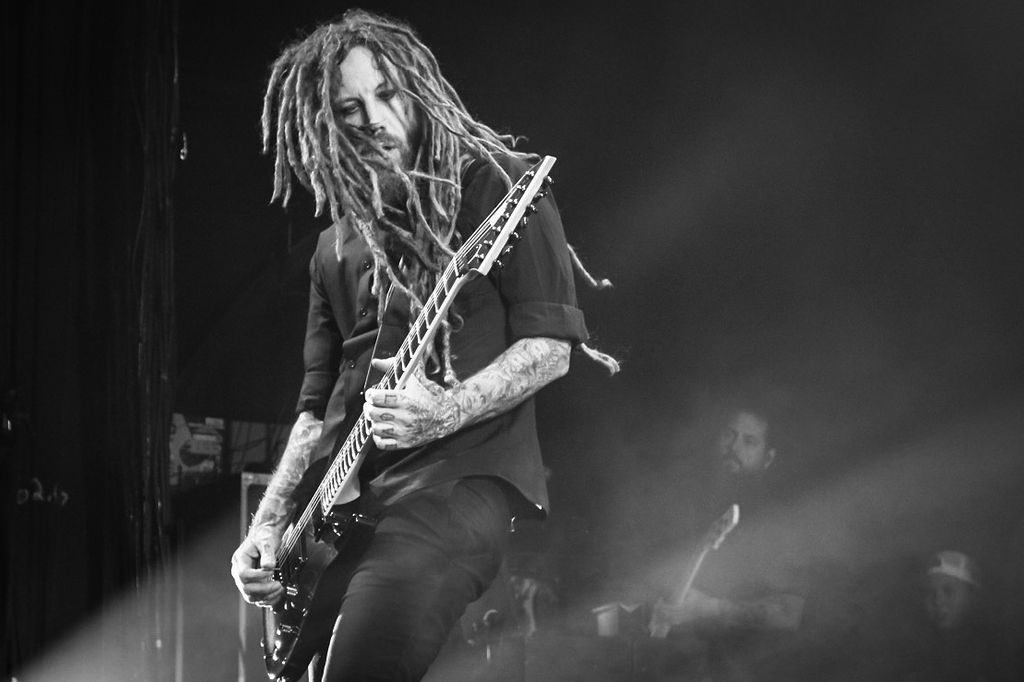 KORN's Setlist
"Here To Stay"
"Blind"
"Divine"
"Somebody Someone"
"You'll Never Find Me"
"Twisted Transistor"
"Shoots And Ladders"
"Got The Life"
"Make Me Bad"
"Rotting In Vain"
"Freak On A Leash"
Encore:
"4 U"
"Twist"
"Coming Undone"
"Falling Away from Me"
Check out some more photos from the show!
All Photos By Krystie Archer/Krystiee Lee Photography