MR. BUNGLE The Raging Wrath Of The Easter Bunny Demo


By Peter Atkinson, Contributor
Friday, November 6, 2020 @ 5:40 PM


| | | |
| --- | --- | --- |
| | | |
MR. BUNGLE
The Raging Wrath Of The Easter Bunny Demo
Ipecac Recordings




MR. BUNGLE may have started life as a thrash/death metal band way back in the day, but it has been a long, long time since it has played that sort of music – or any music at all, for that matter. But when founding members Mike Patton, Trev Spruance and Trevor Dunn decided to get the band back together for some shows late last year after nearly 20 years of silence, they opted to go back to square one and start raging like they were teen-agers all over again.

And to help them do that, they recruited ANTHRAX guitarist Scott Ian and ex-SLAYER drummer Dave Lombardo – who had partnered with Patton in FANTÔMAS and DEAD CROSS – since why the hell not? Their bands had served as inspiration for the nascent MR. BUNGLE's primitive early recordings in the first place, so they made for a natural fit, unlike some "super-group" lineups that look good on paper but suck in the execution.

No worries about that here as Ian's lock-step, buzz-saw rhythm guitar and Lombardo's double-bass gallop are just what MR. BUNGLE needed in revisiting its 1986's The Raging Wrath Of The Easter Bunny Demo and turning what was essentially an amateur-hour recording into something deservedly ferocious and formidable. It comes off sounding more than a bit like Ian's legendary side band STORMTROOPERS OF DEATH – especially with the Spanish language take on S.O.D.'s signature track "Speak English Or Die", or "Habla Español O Muere" here – done in MR. BUNGLE's trademark freewheeling, unpredictable style.

While MR. BUNGLE would earn its avant garde bona fides a few years later as it largely left metal behind and embraced everything from ska, jazz, fusion, funk and surf rock to lounge music, doo-wop, Arab and circus music in its three wildly eclectic full-lengths in the 1990s, the band already was laying the foundation even as rank amateurs with metallic inclinations. So amid the thrash metal bombast and churn are odd-ball left-hand turns like the "La Cucaracha" scamper that now serves as a segue in "Hypocrites/Habla Español O Muere", bizarre humor in the haunted house effects and cheesy movie trailer narration – here from Rhea Perlman, Carla from Cheers - on "Anarchy Up Your Anus" and the jammy sprawl on half of the original demo tracks.

Indeed, in that way MR. BUNGLE is the antithesis of S.O.D. - which packed 21 songs into 28-plus frenzied minutes on 1985's Speak English Or Die. Easter Bunny offers 11 tracks in just under an hour. After the initially vicious efficiency of the instrumental "Grizzly Adams" and the break-neck "Anarchy Up Your Anus", things settle into more of an unhurried mania, even on "Bungle Grind", which defies its title with its 6:30 length. And there's nothing sudden about album closer "Sudden Death", which weighs in at 7:30.

"Methematics", one of three vintage BUNGLE tracks not featured on the original demo that are included here – as is a cover of CORROSION OF CONFORMITY's "Loss For Words" – tops out at nearly nine minutes. And though it boasts some of the album's most wicked hooks and biting lyrics, nine minutes is about five minutes longer than a thrash song needs to be. The extended outro doesn't do it any favors.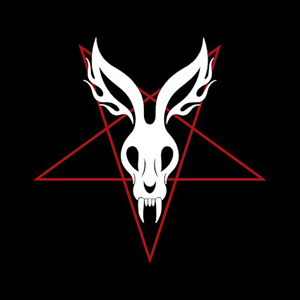 That said, The Raging Wrath Of The Easter Bunny Demo still offers plenty of thrills, spills and old-school metal insanity. "Methematics" may drag, but the two other "new" originals, "Eracist" and "Glutton For Punishment", are absolute gems. The chunky "Eracist" boasts a curb-stomp groove and infectious, shout-along chorus while "Glutton" is perhaps the most frantic track here as Lombardo, Spruance and Ian all flail away under Patton's caterwauling. And as it follows the hardcore fury of "Loss For Words", the lead-up to the unfortunately over-long finale "Sudden Death" is an intense stretch indeed.
Though they too could have used some tightening, the full-on thrash of "Raping Your Mind", "Bungle Grind" and "Spreading The Thighs of Death" deliver all the velocity and vigor your could ask for, with some wicked solos scattered throughout from Spruance, as underrated a great guitarist as there ever was. But given that all these songs were written by teen-agers, or at least very early 20-somethings, the indulgence here is understandable, as the tendency at that age is to cram in as much as you can. And since we're mostly talking excessive riffing here – and Patton's maniacal vocals – as opposed to progressive twaddle or masturbatory lead work, it's certainly not the worst thing in the world.
Recorded in less than two weeks, and largely devoid of any real studio polish, the remake of Easter Bunny manages to capture the immediacy and rough-and-tumble energy of the original demo, albeit it with a much more professional presentation from what is now a legitimate all-star team – and in some cases thrash royalty. And it's a welcome surprise at a time when we all could use one, an exuberant kick in the nuts by a bunch of family guys now in their 50s who actually manage to recapture the spunk of their youth. It takes the notion of "dad rock" and shoves some "Anarchy Up Its Anus", to borrow that title.
3.5 Out Of 5.0




Please log in to view RANTS

If you don't have a username, click here to create an account!