Pure Rock Newswire 2/22/02


By Tokemaster General, Contributor
Friday, February 22, 2002 @ 8:02 AM


| | | |
| --- | --- | --- |
| | | A Summary Of News, Rumors And |
2/22/02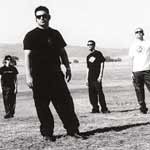 Aggro-rock band Gryp will hit the road to test out their new material on their upcoming EP Left Behind:

3/13/02 Santa Barbara, CA Velvet Jones
3/15/02 Colorado Springs, CO Springs Cafe
3/16/02 Johnstown, CO 3J's
3/18/02 Wichita,KS Ground Zero/KZZD Studio
3/19/02 PoncaCity, OK Area 51
3/20/02 Woodlands, TX 19th Hole
3/21/02 Stafford,TX LazerRage
3/22/02 Dallas,TX The Door
3/23/02 Canton, TX Revelation Room
3/24/02 Abilene, TX The Fire House
3/25/02 Sulphur, OK Sulphur H.S. Auditorium
3/12/02 Fresno, CA The Starline

Gahdzilla Motor Company (with Dangerous Toys/ Broken Teeth singer Jason McMaster) play SXSW in Austin, TX March 13 at The Metro at 1 AM.

The Pledge of Allegiance tour live album is estimating a March 26 release. Most of the album was recorded live in Rosemont, IL in October. The tentative track listing is as follows:

System Of A Down - "Chop Suey!"
System Of A Down - "Bounce"
System Of A Down - "Toxicity"
Slipknot - "People=Shit"
Slipknot - "The Heretic Anthem"
Slipknot - "New Abortion"
Rammstein - "Links 2 3 4"
Rammstein - "Ich Will"
Mudvayne - "Under My Skin"
Mudvayne - "Pharmaecopia"
No One - "My Release"
American Head Charge - "Seamless"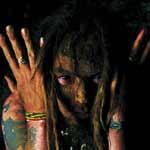 Soulfly pushed back the release of their third full-length CD tentatively titled Soulfly III: Enterfaith on Roadrunner Records to an undetermined July date.

Amen and ex- Ugly Kid Joe drummer Shannon Larkin will record on Medication's upcoming full-length CD, as-of-yet untitled and due for release June 22, according to Roy Mayorga (Soulfly). Medication features former Machinehead/ Soulfly guitarist Logan Mader, ex-Ugly Kid Joe/ Life of Agony vocalist Whitfield Crane, ex-AdayInTheLife guitarist Blunt, and ex-The Piece Dogs bassist Kyle Sanders.

The Family Values tour CD is due for release on May 7 through Elektra. The tentative track listing is:

Stone Temple Pilots - "Vasoline"
Linkin Park - "Runaway"
Staind - "Fade"
Stone Temple Pilots - "Wonderful" (feat. Chester Bennington of Linkin Park)
Static-X - "Push It" (feat. P. Exeter Blue of Deadsy) Staind - "It's Been A While"
Stone Temple Pilots - "Wicked Garden"
Static-X - "Cold"
Aaron Lewis of Staind - "Black"
Stone Temple Pilots - "Creep" (feat. Aaron Lewis of Staind)
Deadsy - "Tom Sawyer" (RUSH cover)
Linkin Park - "One Step Closer" (feat. Aaron Lewis of STAIND)

GWAR hits the road with Goatwhore and God Forbid as follows:

2/21 Chicago, IL, Vic Theatre
2/22 Detroit, MI, Harpo's
2/23 Cleveland, OH, Agora Ballroom
2/24 Columbus, OH, Newport Music Hall
2/26 Cincinnati, OH, Bogart's
2/27 Pittsburgh, PA, Metropol
2/28 Philadelphia, PA, Electric Factory
3/1 Old Bridge, NJ, Birch Hill
3/2 Worcester, MA, The Palladium
3/3 Poughkeepsie, NY, The Chance
3/4 Washington DC, 9:30 Club

Anyone who can help find a publisher for Eyehategod's vocalist Michael D. Williams' new non-fiction book, please email Eyehategod.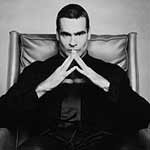 Henry Rollins is assembling a benefit concert to aid the West Memphis Three. The proceeds are intended to aid in the fight to overturn the convictions of three men accused in the murders of three children in Arkansas. The benefit is to be held at the Troubador in Los Angeles on March 8. The show will include former MC5's Wayne Kramer and Original Sinners.

Shadows Fall will wrap up their European tour with Kittie on March 3. Upon their return, they will begin recording their follow up to Of One Blood. On Feb. 11, they released Fear Will Drag You Down, a European-only release featuring Of One Blood and the Japanese-only Deadworld EP.

Satyricon of Norway push back their album release date of their upcoming, currently untitled, album originally due in February to August/ September. Guest appearances on the album include Anja Garbarek and Knut Schreiner (Turbonegro) and Phil Anselmo (Pantera).

King's X tour begins:

2/21 Ottawa, IL, Dynasty Club
2/22 Clinton, IA, Pig Pen
2/23 Springfield, MO, Murphy's
2/24 Tulsa, OK, Curly's
2/26 Kansas City, MO, Grand Emporium
2/28 Austin, TX, The Metro
3/1 Amarillo, TX, South Beach
3/2 Lubbock, TX, Pavillion
3/3 Colorado Springs, CO, The Garden
3/5 Cincinnati, OH, Bogart's
3/6 Lexington, KY, A1A
3/7 Rome, GA, River Station
3/8 Baton Rouge, LA, Varsity Theatre
3/9 Houston, TX, Fitzgerald's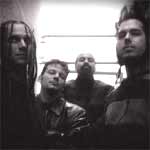 Static-X will be taping a performance on the Last Call With Carson Daly show February 25 in New York.

S.E.P. heads into TridentStudios this weekend to begin recording with their official new vocalist, Richard Perot. Thilo Fehlinger and Juan Urteaga will man the board once again. S.E.P. will also contribute a song to the upcoming Neil Young tribute album to be released in late 2002 on MetalEdgeRecords out of Boston.
First show: Sat. 3/2 - S.E.P. @ Pine St. Bar& Grill, Livermore w/F-Bomb, Starch & Fellatia

Concrete Planet/Fan2Fan.com has announced that they will be donating an autographed Megadeth poster, as well as many other promotional items, to be given away at the James Murphy benefit Saturday, February 23rd. This is in addition to the $500 worth of CDs that Abrasive Rock was already planning to toss out in between band sets. The benefit will be at the 4th Ave. in Olympia, WA (www.the4thave.com). The bands appearing at the benefit will be Hatefist, Aggression Core (featuring ex-Nevermore guitarist, Curran Murphy), River Red, Last Nerve, and Drunk As Usual. For more information, contact us at webmaster@abrasiverock.com , or go to abrasiverock.com.

2/21/02

Exodus has reunited with frontman Steve "Zetro" Souza (1986 through 1993) and are playing some select dates in the spring and summer. They have also announced tentative plans to perform at the Summer Solstice World Jam in Talkeetna, Alaska on June 22nd and are rumored to be discussing a possible appearance at the Wacken Open Air festival in Germany in August (though this is not confirmed). So far here are the live dates:
3/22/02 Marin County, CA, New George
3/23/02 Whittier, CA, Ibiza (Hellfest)
4/5/02 - 4/6/02 Asbury Park, NJ, Convention Hall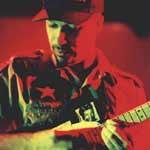 Rage Against The Machine's Tom Morello is among the artists featured in The Ultimate Song, a film about musicians working to end poverty that will debut at the SXSW Conference in Austin next month. Bruce Springsteen, Wyclef Jean, and Steve Earle are among the other panelists throughout the event.

In Jason Newsted's Echobrain have just completed work on their debut video with director Danny Clinch for their first single, "Keep Me Alive." The song is taken from their self-titled debut, which comes out on March 5th.

Guitarist Gary Moore will release a two-CD compilation, The Best of the Blues, on April 9th.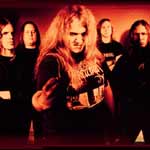 German death metalheads Fleshcrawl have announced that they will not be coming to America for their first American show due to "powers beyond their control." They hope to reschedule the show soon.

Grand Funk Railroad have dusted out the vaults to unearth Live: The 1971 Tour, a collection of previously unreleased live material, to be released May 7th.

A collection of unreleased 21 Guns demos, that where recorded shortly after the Salute album will be released on April 15th. The tracks where recorded by the original line up of Scott Gorham, Leif Johansen, Tommy La Verdi and Mike Sturgis, and have been brought together for this CD, titled Demolition.

On Sunday, March 3rd, four-fifths of late-'80s L.A. metal band Fortress will reunite for the first and only time in almost fourteen years to play a special show at The Pitcher House in Hermosa Beach, California. The band will play under the name Lights Out and will play a blistering set of classic UFO hits, and perhaps a couple of Fortress songs. The band consists of ex-Fortress members Ted Heath/Mesheen on vocals, Arthur Dominguez on bass, Chris Silva (Mr. Crowley, Goon Squad) on drums, and Chris Turbis (The Regulators, Alligator Stew) on keyboards, and Ron Cox (Year of the Dragon) on guitar. KNAC.COM's own Ally McSqueal will join the band on stage to play guitar on "Too Hot to Handle." Chris' original pure rock metal band, Goon Squad (featured on Craig Williams' "Uncharted" on KNAC.com) will also be on the bill.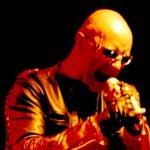 Rob Halford has posted video clips of "Locked And Loaded" and "Made In Hell" from last year's Rock In Rio concert at robhalford.com.

Vicious Rumors were forced to bail out of their European tour dates with Blaze and Savatage two shows early "due to circumstances beyond our control." The band will begin work on the follow-up to last year's Sadistic Symphony instead. You can catch them at this year's Wacken Open Air festival, which is scheduled to take place in Wacken, Germany in early August.

Morbid Angel will support Motorhead on their upcoming Hammered North American tour from April 11th at the Canyon Club in Dallas, TX through May 18th at House Of Blues in Anaheim, CA.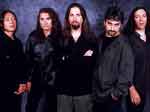 Dream Theater recently played a set of Metallica tunes off of Master of Puppets at a gig in Barcelona on February 19th.

Lion's Music will re-release two of Tony MacAlpine albums from the '90s, Live Insanity and Violent Machines, which were previously available as Japanese imports only. They will now be re-issued with new artwork.

Paradise Lost have parted ways with EMI Records after a two album relationship with the label (1999's Host and the 2001's Believe In Nothing).

This Sunday February 24th Ron Keel's IronHorse will be attending the annual Atlanta KISS Expo -- his band Keel were produced by Gene Simmons. Ronnie and IronHorse guitarist Matt LaPorte will be performing an acoustic show in the afternoon. There will be a Q&A session, meet & greet, and a merchandise booth with IronHorse and Keel swag. The Expo is taking place at the Atlanta Hilton Northeast, 5993 Peachtree Ind. Blvd. North, in Norcross, Georgia Sunday from 11 am to 9pm. Other guests include KISS drummer Eric Singer and former KISS guitarist Bruce Kulick.

Among the rumored banda to appear at the Thrash Of The Titans festival in Sao Paulo, Brazil on April 20th are Sepultura, Machine Head, Testament, Anthrax, Exodus, Vio-Lence, Death Angel, Sadus, Flotsam and Jetsam, and Heathen.

2/20/02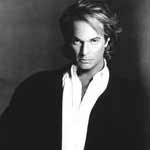 Well, it looks like former Atomic Punks guitarist Bart Walsh is back in David Lee Roth's band. After a quick exit, Bart recently confirmed on his website that his "hiatus was short-lived." "I am back in the DLR band," says Walsh, "and shows and info are on the way. Stay tuned."

Despite rumors to the contrary, Dark Funeral's Austrian and German tours are still on. However, the Offenbach show scheduled for February 23rd has been cancelled. Tidefall support on all dates.

Austin's Broken Teeth, featuring Jason McMaster of Dangerous Toys have finished recording their sophomore album, titled Guilty Pleasure. In addition, Jason is playing some Texas dates with his other band Gahdzilla Motor Company. Check 'em out:
3/2/02 Houston, TX At Cardis
3/9/02 Austin, TX, Steamboat (Early Show with Unloco)
3/14/02 Austin, TX, Flamingo Cantina
3/23/02 Corpus Christi, TX, Zeros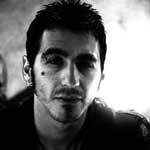 Godsmack's Sully Erna recently told Launch.com that the band hope to have a new album out by the end of the year. "Probably like by spring, early- to mid-spring, we'll start writing and recording for the new record, and hopefully get something out by the fall. We'll have to see how smooth the writing process goes because we're definitely going to take our time with this one."

After playing Santiago, Chile but before they hit Japan, Arch Enemy will play a gig in Hollywood while on layover on March 5th at the Troubadour. Taken and Crematorium will open for the band. The band will make their east coast debut at the New England Metal & Hardcore Festival in Worcester, Massachusetts the weekend of April 5th and 6th, right after their new album, Wages Of Sin, is released on April 2nd.

The upcoming new side project featuring Queens Of The Stone Age frontman guitarist Josh Homme and bassist Nick Oliveri along with Amen frontman Casey Chaos and drummer Shannon Larkin is rumored to have been dubbed Head Band. The band will cut an album and release through Rekords Rekords sometime later this year.

Cryptopsy will tour Europe with Haemorrgage, Spawn and Profanity will tour following the band's North American tour with Dimmu Borgir, Krisiun and Diabolic. The trek will run from April 12th to May 5th and will hit Austria, Belgium, Czech Republic, Denmark, France, Germany, Italy, Netherlands, Norway, Spain, Sweden and Switzerland. The band has also confirmed an appearance at the Brutality Fest and a Rochester gig with Withered Earth and Kalibas.

2/19/02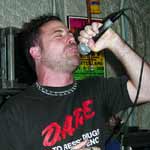 According to Metal Sludge, Anthrax frontman John Bush was involved in a scuffle with a member of the audience at Sunday night's gig at Nation in Washington D.C., where the band were performing as part of their nationwide tour with Judas Priest. According to eyewitness reports, "Bush jumped down in the crowd and was instantly mobbed, but apparently some guy had been flipping him off, and Bush was pissed when he got back onstage, yelling at the guy and telling him he was going to kick his ass. I hadn't seen the beginning of what happened so I wasn't sure what had happened at the time (Bush later told everyone why he was pissed) but I knew the shit was real when Charlie came out from behind the kit ready to kick ass. Frankie already had his bass off and looked like he was ready to jump into the shit when some guys in the crowd grabbed the guy and threw him on the floor right in front of me." Eventually the source of the problem was removed by security and band resumed their set, but not before Bush voiced his extreme displeasure at the preceding events in the form of an obscenity-laden rant. The rest of the show reportedly went off without incident.

In related news, once again Metal Sludge will be invading Paladino's for their Metal Sludge Extravaganza concert. The evening will be hosted by wrestling superstars The Blue Meanie and Jasmin St. Claire and will feature performances by Metal Shop, Jeff Pilson's Underground Moon, Halfcocked, Psychic Mafia, and Belly Love. Plus there will be Metal Sludge trivia and tons of free shit! The Metal Sludge Extravaganza is Saturday, March 2nd at Paladino's Lounge (6101 Reseda Blvd) in Tarzana, CA. Be there!!!

Final Rinse is a rock and roll comedy cop thriller featuring Sebastian Bach, Joey Ramone, Frank Gorshin, and NY underground TV icon Uncle Floyd in acting roles and features performances by punk pioneers The Dictators (a.k.a Manitoba's Wild Kingdom), The Last Hard Men (featuring Sebastian Bach, Kelly Deal of the Breeders, and Jimmy Flemion of the Frogs), Brooklyn's Biohazard, '80s hard rockers Slaughter, and Joey Ramone-produced horror-ska-punks The Independents. The film also includes music by the Bee Gees, the Ramones, Twister Sister, Corrosion of Conformity, the Meat Puppets, and Henry Mancini! There will be two screenings at the AMC Santa Monica, CA on the 3rd Street Promenade (1310 Third Street), Theater #1 -- Friday Feb. 22 at 3pm and Tuesday Feb. 26 at 11am. Sadly, this is Joey Ramone's last movie…

'80s glam hard rockers Steelheart have a new album on the way called Wait via their website www.steelheart.com/.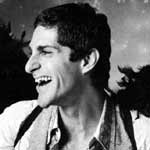 Jane's Addiction have approached veteran producer Bob Ezrin (Pink Floyd, KISS, Alice Cooper) to helm their next full-length studio effort. Ezrin has not confirmed whether he is available yet…

Los Angeles '80s alternative hard rockers Dramarama are playing a secret reunion show tonight at The Derby in Los Feliz, CA that will find Chris Carter, John Easdale, Clem Burke and Mark Englert on stage together playing some of their biggest hits.

By the way, today is the anniversary of the death of fallen AC/DC frontman Bon Scott. For those who rocked, we salute you…

The Supersuckers and Electric Frankenstein will be releasing a split album together called Splitsville. More info coming soon….

The Velvet Underground's 1967 debut album, The Velvet Underground and Nico, will be reissued as a two-CD set on March 5th. Disc 1 will feature the original stereo version of the album, recorded in April and May of 1966, along with five songs from Nico's Chelsea Girl, recorded during the same sessions. Disc 2 features a mono mix of the album, issued on CD for the first time, as well as "Miss Joanie Lee," a song recorded at a January 1966 rehearsal and thought to be the Velvets' earliest recording as a band.

The Dillinger Escape Plan's 1997 debut album will be re-issued in Europe via Earache on March 25th. The band will tour Europe with System Of A Down in March.

Terror 2000, the side project of Soilwork vocalist Björn "Speed" Strid and Darkane guitarist Klas Ideberg, will release their sophomore CD on April 22nd in Europe through Italy's Scarlet Records and shortly thereafter in the USA through the Nuclear Blast label.

2/18/02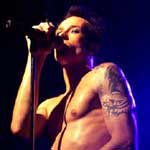 Stone Temple Pilots frontman Scott Weiland and his wife Mary are expecting a baby in late July. Scott and Mary already have a 1 year-old baby boy named Noah.

Morbid Dream, Diablo, Norther, and Evil Chucks, a one-off group made up of Finnish metal veterans, will appear at a charity concert honoring late Death frontman Chuck Schuldiner at Nosturi in Helsinki, Finland on Friday, March 1st. All proceeds from the show will be donated to Juliana Von Wend foundation, which conducts cancer research without animal experimentation in Finland. Formed especially for this event, Evil Chucks' line-up will consist of guitarist Mitja Harvilahti (Moonsorrow), guitarist Janne Perttilä, bassist Oppu Laine (Mannhai, ex-Amorphis), drummer Nalle Österman (Gandalf), vocalist Alexi Laiho (Children Of Bodom), vocalist Taneli Jarva (The Black League, ex-Sentenced), and vocalist Jaska Heiskanen. In addition, both Diablo and Norther will play Death songs and Children Of Bodom drummer Jaska Raatikainen is rumored to be a featured guest.

Living Colour will be holed up in Long View Farms studio from March 1st through 17th to begin work on their fourth CD. Producer Ron Saint Germain (311, Sound Garden, Bad Brains) will be on board once again to help with mixing.

"Here To Stay" has been set as the first single from Korn's upcoming album Untouchables, due out through Immortal/Epic on May 14th. The song will go to radio on February 25th and a video will be shot within the next couple of weeks with the Hughes brothers (From Hell, Menace To Society) at the helm. The band will tour Mexico and South America in March with Static-X opening.

Dave "Oderus" Brockie of GWAR has produced the new album by Disarray, which was recorded at Slave Pit Studios in Antarctica and is entitled In the Face of the Enemy.The effort was mixed by Jeremy Smith (Lamb of God, Darkest Hour) and will hit the streets this spring.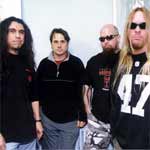 Slayer have rescheduled their Southern California dates due to the recent passing of frontman Tom Araya's father. The band will now be at the 4th & B in San Diego on February 25th and at The Grove in Anaheim on February 26th.

Dave Grohl has been tapped to drum for Queens Of The Stone Age when they make their live comeback next month at the Troubadour in Hollywood, CA on March 7th. Dubbed an "Evening of Communion and Fellowship," the show will be the group's first opportunity to perform a number of tracks from their forthcoming album Songs For The Deaf and will also feature a guest appearance by Mark Lanegan.

As we reported last year, Norwegian death-punks Turbonegro will reunite this summer for the group's first live shows since December 1998. Three gigs have been confirmed so far: June 14th in Hultsfred, Sweden at the Hultsfred Festival, July 6th in Kristian, Norway at the Quart Festival, and August 17th in Cologne, Germany at the Bizarre Festival.

Jason Newsted's EchBrain have announced the first dates of their spring US tour. Here are the dates so far:
3/20/02 Petaluma, CA, The Mystic Theatre
3/21/02 San Jose, CA, The Usual
3/23/02 Santa Cruz, CA, The Catalyst

Apartment 26, that band that features Geezer Butler's son Biff Butler, have reportedly been dropped by Hollywood Records and are currently seeking a new record deal. The British band is scheduled to support Pitchshifter at 2000 A.D.'s 25th Anniversary Party at the Ministry of Sound in London on February 28th.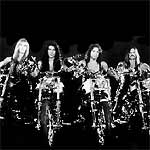 Manowar will head out on a week-long east coast tour leading up to their Metal Meltdown IV appearance on April 6th and will return to the road on April 20th for a nearly month-long run that will culminate in a tentative appearance at the WWF/Times Square in New York City on Tuesday, May 14th. Here are the confirmed dates thus far:
3/30/02 Springfield, VA, Jaxx
3/31/02 Baltimore, MD, Thunderdome
4/2/02 Bradford, MA, Fester And Friends
4/3/02 Albany, NY, Valentine's
4/5/02 Lorraine, OH, Flying Machine
4/6/02 Asbury Park, NJ, Metal Meltdown IV

The Red Hot Chili Peppers have booked a string on European dates, including several high profile festivals. Here are the dates so far:
6/19/02 Nice, FRA, Nikaia
6/20/02 Lyon, FRA, Halle Tony Garnier
6/22/02 Neuhasen, GER, Southside Festival
6/23/02 Scheesel, GER, Hurricane Festival
6/25 /02 Dublin, IRE, Lansdowne Road
6/27-30/02 Roskilde, DEN, Roskilde Festival

Sebastian Bach recently filmed an episode of the game show "he Weakest Link, which will air in May on NBC.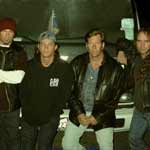 Leatherwolf have posted an MP3 of a new demo track, titled "Beautiful World," on their official website at this location.

Former Amen guitarist Paul Fig has officially joined Los Angeles band Bluebird, who are presently in the studio working on their as-yet-untitled sophomore full-length CD, which is scheduled to be released during the summer through Dim Mak Records.

According to Wind Up Records, Drowning Pool may be appearing at WrestleMania 18. It HASN'T been confirmed yet, but the band will be appearing on the upcoming WWF Forced Entry album (due out in March) with a new song for wrestler Triple H, and HHH has had his music played live for him before (Motorhead appeared at WM 17 and the "DX Band" was there for WM 14), so read into it what you will. Drowning Pool's song "Bodies" was used by the WWF last year as the theme for the August PPV, Summerslam.

Mr. Big's final live will be released in Japan through WEA Japan on April 24th. As a result of the band's recent split with Atlantic Records, there is no release date yet scheduled for other territories.

According to Project X, Iron Maiden's first tour manager, Radar Bance, and lighting designer Dave Lights, are selling their rare early Maiden memorabilia, including original artwork plus Eddie mask and Devil mask on April 17th at Bonhams in London.

Misfits' Jerry Only, The Ramones' Marky Ramone and Black Flag's Dez Cadina will appear at an in-store signing at Country Rock and Roll in the Stratosphere Hotel and Casino in Las Vegas on Thursday, February 21st from 4pm until 7pm. Tune in to 92.3 KOMP for a live broadcast from the in-store. In related news, Jerry will be on hand at the Magic licensing convention in Las Vegas from February 19th through February 23rd to sign autographs.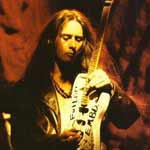 Jerry Cantrell's long-awaited sophomore album, Degradation Trip, has now been scheduled for release on June 25th release through Roadrunner/Island/Def Jam. The first single, "Anger Rising", will hit radio in April.

German Rockers Bonfire have been forced to cut their first live appearances in over ten years within the UK to just two dates [with Mike Tramp] due to other live commitments within Europe.!

Former Cro-Mags frontman Harley Flanagan, former Suicidal Tendencies guitarist Rocky George, and former Warzone guitarist Jay Vento have united in a new band called Harley's War. The band will release an EP through Equal Vision Records this spring with a full-length album due out later this year. New York City rockers can see them live at CBGBs on March 3rd and at the Continental on March 8th.

Dog Fashion Disco were forced to cancel their shows over the weekend due to drummer John Ensminger having a severe case of sinusitis. Ensminger was been bed-ridden last week but was hopeful he'd make the gigs, however that was not the case.

Westworld's first studio album for Z Records is now being recorded, the confirmed title for the forthcoming album is Act III.

2/15/02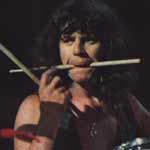 Former Sweet drummer Mick Tucker, 54, passed away on February 14th around noon from complications brought on by thed leukemia he survived five years ago. Tucker had become sick again last Friday and had informed friends he was going to see the doctor, but was then admitted to the hospital on Saturday, February 9th (coincidently the anniversary of former Sweet frontman Brian Connolly's death in 1997). Unfortunately his health got worse quick and he didn't make it. His family was by his side, including his wife Janet, his daughter Ayston, niece Angela with her husband Martin, and his close friend Elliott Tuffin.

In other sad news, country legend Waylon Jennings died at age 64 on February 13th of complications from diabetes. After playing bass for Buddy Holly, Jennings moved to Nashville in the mid-'60s and recorded a string of hit songs and albums that launched the '70s Outlaw movement. His album with fellow country maverick Willie Nelson, Wanted! The Outlaws, became the genre's first platinum record. Despite a feud with the Country Music Association, Jennings was inducted into the Country Music Hall of Fame last fall. Just ask cats like Zakk Wylde, Pantera or the Supersuckers about Waylon and they'll tell ya he was one badass motherf**ker…

But as long as we're on the subject of rockin' country Hank Williams Jr. and Kid Rock can be seen performing together on Country Music Television's Crossroads on February 17th .

David Lee Roth has posted a video for a brand new song on his website www.davidleeroth.com, a cover of a Lords of Acid track called "Crablouse."

One of the many rumors going around right now is that Poison and Cinderellaare planning a co-headlining arena tour starting in September after Poison's Glam Slam tour. This has not been confirmed yet though…

Sebastian Bach pulled out as the host of the WRIF-presented Ritz Reunion Bash last night at the Emerald Theater in Detroit, MI due to an illness in the family.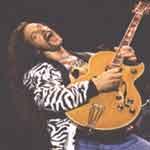 Motor City madman Ted Nugent is the latest artist to have been confirmed for this year's Sweden Rock festival, which is scheduled to take place on Friday, June 7th and Saturday, June 8th in Sölvesborg, Sweden. Other acts on the bill include Motörhead, Halford, Saxon and a slew of other metal heavyweights.

(hed)p.e. will begin tracking their next album next week with producer Machine (Pitchshifter, Vision Of Disorder) and are shooting for a fall release through Jive.

Jeff Pilson's new band Underground Moon will be making their first hometown appearance this Saturday at 14 Below in Santa Monica, CA. Come see what the buzz is about and check out the www.jeffpilson.com to hear the new music.

Deadsy have found a new bassist named Creature who will make his debut at the Viper Room in Hollywood, CA on March 2nd. The band's forthcoming Elementree/Dreamworks debut, Commencement, should be released on May 14th.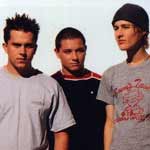 To coincide with the release of their new album Diorama in early April, Australia's Silverchair will return to New Zealand to headline The Edge Summer Jam concerts in Wellington, Christchurch and Hamilton. The Edge Summer Jam concerts are on April 3rd in Wellington, NZ at Queen's Wharf, April 4th in Christchurch, NZ at Westpac Trust Centre, and April 6th in Hamilton, NZ at Waikato Stadium. The band's new single, "The Greatest View," has already debuted at No. 3 in the Australian Charts and has been the most downloaded song in that Australian history!!!!

NASCAR fans nationwide watching the sport's biggest event—this Sunday's season-opening Daytona 500—will be in for a musical bonus. Portions of tracks from the Nascar: Full Throttle compilation album will be played throughout the race, which will air live on NBC. Notes James Shiftan, Features Producer at NBC Sports: "At this year's Daytona 500, NBC and TNT are proud to reintroduce Metallica's "Fuel for Fire" as the official theme song of NASCAR on NBC and TNT." Artists featured on the first-ever NASCAR rock compilation -- a joint venture with Hybrid Recordings, NASCAR, NBC Sports, Turner Broadcasting and distributed by Atlantic -- include Metallica (the special version of "Fuel For Fire"), Creed, Breaking Point, The Cult, P.O.D., Sugar Ray, Vertical Horizon, Convoy and the Grateful Dead. The album also includes Sammy Hagar's update of his hit "I Can't Drive 55." NASCAR is the second-highest watched sport in the U.S. (after the NFL) and drew an estimated 15 million more viewers last year than they did in 2000.

God Dethroned is currently writing songs for the new album, The Universal Slavedriver, which marks the debut of their new drummer. "We're doing some headlining shows in Holland on festivals etc," says guitarist/vocalist Henri Sattler. "One of the highlights this year will be a show in the world famous Milkyway Club in Amsterdam. We will perform together with a VJ. This guy also did our videos. The show will contain all kinds of footage of these videos, but also lots of new stuff. All the images shown say something about the songs we're playing. Further we will have TV screens built up like Satan's Crosses and also a freak show during the show. Hopefully we can shoot all this and release it as an official home video."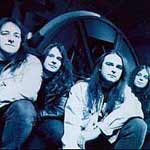 Germany's Blind Guardian have been confirmed to headline the second Bloodstock UK metal festival, to be held at the Assembly Rooms in Derby on Saturday, August 31st. The concert will mark the band's first-ever appearance in the UK. The band will be touring in support of their new CD, A Night At The Opera, which will be released by Virgin Records in March, with a UK release on April 1st. Blind Guardian have also been confirmed as the headliner for this year's premier outdoor festival, Wacken Open Air in Germany.

Metal Blade Record's newest signing, East Coast based Beyond the Embrace, are getting set to release their debut album Against the Elements in May.

Lillian Axe will take the stage in Houston, Texas on May 4th to record a live album. This will be the first official live recording in their nearly 20 year history. The CD will likely be available this fall.

Tool have been confirmed to appear at the Nijmegen, Holland date of the upcoming Ozzfest European tour, which is scheduled to take place at the Goffertpark on June 1st.

2/14/02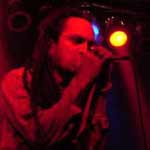 San Francisco's most sought after and biggest party was a birthday party from Mark Osegueda from Swarm (formerly of Death Angel held last Saturday night at the Parkside Café. Nearly a thousand people showing up, including long time friends Kirk Hammett and Les Claypool, as well as members of Sift, Mastema and Green Hell. Swarm performed an impromptu sizzling set that went on the wee hours of morning. Swarm's next show is at The Octopus Lounge on March 8th in Pacifica, CA.

More Bay Area news: On Tuesday, February 12th, hundreds showed up at the DNA Lounge in San Francisco to pay their respects to Paul Baloff, who passed away recently. Hosted by Chuck Billy, who is recovering remarkably from his battle with cancer, the event featured many speakers including all from Exodus. The lost Piranha video all of a sudden appeared along with other Paul/Exodus footage that brought back many killer memories of Paul and his antics to say the least. On hand to pay their respects were members of Testament, Rob Zombie, Dragonlord, Unjust, Swarm, Sweet Leaf, Sift, Green Hell and Reality Check TV.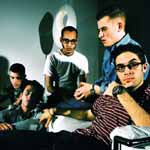 Glassjaw recently finished recording their new album, Worship And Tribute, with ace producer Ross Robinson (Korn, Slipknot, Amen) and are mixing the effort with Mike Fraser (AC/DC, Metallica). The album should be released this summer via I AM/Warner. In the meantime, the band will head out on the SnoCore Rock Tour this Friday, February 15th.

Sebastian Bach will host the WRIF-presented Ritz Reunion Bash at the Emerald Theater in Detroit, Michigan tonight, February 14th (Valentine's Day). Bach will not singing but will be hosting this event featuring live performances from Halloween, Trash Brats, Sweet Teaze, plus an "all-star jam" featuring members of Seduce, Strut, Dc Drive, Heaven's Wish, and many more.

Italy's Gods Of Metal will held in Milan on Saturday, June 8th and Sunday, June 9th. So far Rammstein, Halford, My Dying Bride, Kreator and Sodom are confirmed to appear on June 8th, while Manowar, Blind Guardian, Running Wild, Symphony X, Virgin Steele, Domine, Doro and Blaze are set for June 9th. More acts to be announced soon…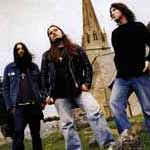 The Electric Wizard/Warhorse European tour has been postponed due to a delay in the release of Electric Wizard's upcoming album Let Us Prey.

A preview of the Queen of the Damned soundtrack, featuring new music by Korn's Jonathan Davis and a cadre of superstar singers, has been posted on www.korn.com.

In related news, Korn bassist Fieldy will throw a record release party for his hip hop solo CD Fieldy's Dreams Rock n Roll Gangster in West Hollywood on Friday, February 15th that will feature a slew of Vivid Video porn stars!!!

Word on the street is that Dokken and L.A. Guns will team up for a tour in March. Meanwhile, L.A. Guns are planning on hitting the studio in early spring to record a new album for Spitfire Records.

Des Moines progressive metal trio Degree Absolute has signed with Sensory Records/The Laser's Edge, based in Voorhees, NJ. The group is presently finishing the recording process for its first, self-titled album. Upon its completion, acclaimed producer Neil Kernon (Queensryche, Nevermore, Spirial Architect) will perform the final mix on all the tracks at Sonic Ranch in Tornillo, Texas. A worldwide release is scheduled for September 2002.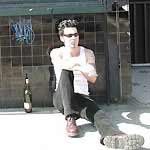 Ratt frontman Jizzy Pearl has posted MP3's on his website of the entire forth album by his former band Love/Hate, I'm Not Happy, as well as a slew of unreleased demos.

Living Colour frontman Corey Glover and songwriter Michael Cirincione filed a copyright-infringement lawsuit against R&B trio TLC on February 1st, claiming that a portion of their hit "Unpretty" was taken from a song they had written and submitted to the group.

Powerman 5000's Spider One told MTV News that a guy named Adrian has replaced drummer Alan Pahanish in the band and that they are well into finishing their new album. The band has yet to find a replacement for bassist Dorian Heartsong.

The 8th Annual Sizzlin' Country Auction to benefit The Cystic Fibrosis Foundation is underway right now on eBay. You can bid on some very cool autographed items from Tantric, Fozzy, and Adam Sandler, just to name a few! 100% of the $$$$$ raised goes to help find a cure for cystic fibrosis.Just go to http://members.ebay.com/aboutme/cffauction@aol.com/.

Vocalist/guitarist Kelly Keeling (Baton Rouge, Blue Murder, MSG, John Norum, etc.) has signed a record deal with Mascot Records and will record his new album in the spring for a late summer release.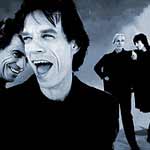 The Rolling Stones appear on a new Chieftans compilation called The Wide World Over, the album.

Tee Pee Records is sending its rock n' ravage posse of bands to Texas for the annual South by Southwest music festival. On Friday March 15 the Lone Star capital and state will have their energy problems solved when the high voltage, shit-kicking Tee Pee cabal hits town. Who's playing? An incredible line-up including High On Fire, Bad Wizard, The J.J. Paradise Players Club, The Brought Low, Lost Goat and Mark D. The venue that will try to contain this sonic hurricane will be The Re-Hab Lounge (600 E. 6th Street).

Beautiful Creatures have parted ways with guitarist DJ Ashba. But the band will continue on.

It took Somnambulist more than half a decade, but the audacious progressive rock quintet from Chattanooga, Tenn., has finally found the perfect lineup for its second album, The Paranormal Humidor, out now on The Laser's Edge. "I believe this is the beginning of a long, prolific period for Somnambulist," said bassist Terry Clouse, who founded the group in 1993 with keyboardist Jody Park after the breakup of their former outfit, Psycho Babble. The new lineup consists of singer Peter Cornell, guitarist Charlie Shelton, drummer Jo Whitaker, Clouse, and Park. The Paranormal Humidor was recorded at Sound Resources in Chattanooga, and Cornell's vocals were recorded at Shout Media Productions in New York City, where the singer resides.

Drummer Roy Mayorga is leaving Medication to rejoin Soulfly, whose new album, Soulfly III: Enterfaith, is scheduled for a May 21st release via Roadrunner/Island/Def Jam.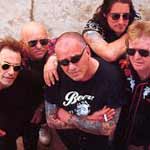 Aussie hard rockers Rose Tattoo are finally in the studio recording their long awaited reunion album with former Accept guitarist Hermann Frank action board as engineer and Rainer Hänsel producing.

Former Guns N' Roses guitarist Gilby Clarke will be holding a CD release party performance at the Viper Room in Hollywood on Monday, February 18th. Gilby is celebrating the recent release of new solo album, Swag, on January 22nd on Spitfire Records.

West Virginia's Karma To Burn have enlisted Fear Factory's Burton C. Bell, C.O.C.'s Pepper Keenan, Speedealer's Jeff Hirshberg and Clutch's Neil Fallon to sing on their new album, due out at the end of the year through Spitfire Records.. They will kick off a European tour on April 30th in Belgium.

2/12/02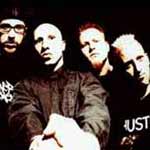 Misfortune struck Endo when their van, which loaded with all their equipment, was robbed sometime during the night of Sunday, February 10th. The band were prepared to leave their home base of Miami, FL Monday morning, February 11th, for regional concert dates. Endo would greatly appreciate if anyone knowing the whereabouts of the group's van or their musical could contact 212-965-8530 or the Miami police at 305-383-6800. All road cases have "Endo" or "J. Eshkenazi" or spray painted on or attached with tape. The stolen vehicle is a maroon 1999, 15 passenger Chevy Van, Florida license plate # T282DT. You can view a list of the stolen gear at http://forums.sonymusic.com/thread.jsp?forum=286&thread=114321.

The Foo Fighters and Queens Of The Stone Age will represent hard rock at this year's edition of the Coachella Valley Music and Arts Festival, which is set for April 27th and 28th at the Empire Polo Field in Indio, California. Tickets for the event will go on sale on March 2nd. Other acts schedule to appear include the Chemical Brothers, Prodigy, Basement Jaxx, Oasis, Bjork, Sasha And Digweed And Jurassic 5, Mos Def, Paul Oakenfold and others.

In other Foo news, Dave Grohl and the boys opened up for Cheap Trick at the Mountain Dew Ice Village in Salt Lake City, Utah, on Saturday, Feb. 9th, as part of the Olympic Games celebrations. The Foo's went under the name Stacked Actors.

According to Allstar.com, Axl Rose has fired veteran producer Roy Thomas Baker from helming the new Guns N' Roses album Chinese Democracy after two years of work on the project.

The Apex Theory will replace Fenix*TX on the SnoCore Rock Tour, playing on all dates from February 15th through till March 16th. Adema hops on the bill on March 1st through its completion. In related news, Adema were forced to cancel their appearance at last night's date on the Projekt Revolution Tour due to a "family emergency." They will also not be on the bill tonight, but Linkin Park and Cypress Hill will perform as scheduled. They will return to the tour on February 13th in Philadelphia, PA.

Five Twisted Sister fans from different parts of Finland and Sweden came in contact through Dee Snider's message board at www.deesnider.com and collaborated on a cover version of Twisted's "Sin After Sin" via email without ever having met face to face.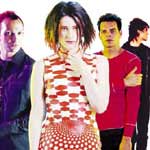 theSTART and Enemy (featuring Troy Van Leeuwen of A Perfect Circle/Failure) will be playing a benefit show for the American Heart Association in San Diego, CA at The Casbah on February 23rd.

Hemlock is one of the handpicked acts chosen to kick off select stops of the inaugural Jägermeister Music Tour. Hemlock will open the April 12th show in Phoenix, as well as the April 13th Albuquerque stop. The tour features Drowning Pool, Coal Chamber and Ill Niño, along with tons of one-of-a-kind Jägermeister entertainment. On March 12th, the band shares the stage with Hatebreed, Slaves On Dope and Death By Stereo.

McFarlane Toys will release a "Creatures of the Night" line of KISS action figures in June though the dolls will not actually be dressed in the 1982 Creatures of the Night-era attire. However, 82'-era drummer Eric Carr IS included in the set.

In related news, Iron Maiden frontman Bruce Dickinson and McFarlane Toys leader Todd McFarlane are conducting a 15-city US "radio tour" from their location at the New York City ToyFair on Tuesday, February 12th to promote the new Eddie action figures. Check your local metal radio station for details.

Raging Slab are currently in the studio putting the finishing touches on their next Tee Pee Records album, titled (Pronounced EAT SHIT), which should be out in September. A Spanish version of the album is expected too!!!

According to a recent Epic/Sony release schedule, Korn's forthcoming album is titled Untouchables and will tentatively be released on May 14th through Immortal/Epic.

The Who have lined up eighteen dates for a summer trek that will launch on June 28th in Las Vegas and carry through 'till the end of August. The tour was inspired by the their October 2001 performance at Paul Mccartney's Concert for New York City. In other Who news, guitarist Pete Townshend will release Music From Lifehouse on DVD and video on February 26th. The 100-minute film captures moments from a series of shows at Sadler's Wells in London in February 2000.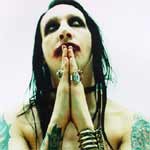 The Resident Evil soundtrack will feature four new songs by Marilyn Manson, who composed the original score for the film. The titles are "Resident Evil Main Title Theme," "Seizure Of Power," "Reunion," and "Cleansing." The album, which also feature tracks and remixes from the likes of Slipknot, Static-X, Coal Chamber, will be released on March 12th through Roadrunner/Island/Def Jam. Manson is currently recording vocals for his new album, which is due out through Nothing/Interscope later this year.

Flybanger have parted ways with bassist Tom McDonald.

The Royal Festival Hall announced that, David Bowie will be the Artistic Director of Meltdown 2002. Bowie will create his own festival of events to be staged at the Royal Festival Hall, Queen Elizabeth Hall and Purcell Room on London's South Bank from June 14th through 30th. The full line-up for Meltdown will be announced soon. Bowie is the tenth celebrated artist who has accepted the invitation to curate Meltdown, Britain's most cutting-edge festival, since its inception in 1993. Previous participants in the festival have included the likes of Radiohead, Blur, Elvis Costello and Spiritualized.

Spirit Caravan will release a two-song white vinyl 7" via Tee Pee Records that features brand new material. You can pre-order it at http://www.stonerrock.com/store/ath.asp.






Please log in to view RANTS

If you don't have a username, click here to create an account!






Represent! Get Your KNAC.COM Bumper Sticker

Happenings This Week on KNAC.COM

DEE SNIDER Debuts Video For "Lies Are A Business"

THE WILD! Announce New European Tour Dates

WHITESNAKE Unleash "Trouble Is Your Middle Name" Single

UNDEROATH Drop "Bloodlust" Video

KAMELOT Stream New Track "Vespertine (My Crimson Bride)"

EPICENTER Festival Reveals Onsite Experiences & More

SARAH LONGFIELD To Embark On U.S. Tour This May

WITHERFALL Stream Acoustic Version Of "Ode To Despair"

MAD WITH POWER FEST Announces 2019 Line Up

CONAN Announce Additional North American Tour Dates

BARONESS Set To Release New Album Gold & Grey

GLORYHAMMER Announces Release Date for New Album Legends From Beyond The Galactic Terrorvortex

CORNERS OF SANCTUARY Release "Children Of The Night" Video

VADER Announce New EP Thy Messenger

For ONSLAUGHT It's "A Perfect Day To Die" With New Video

AUGUST BURNS RED Confirm '10 Years Of Constellations' World Tour

DEAD GIRLS CORP Launch "Dead Girl" Video

ALICE COOPER Reveals More Headline Dates, New Stage Show "Ol' Black Eyes Is Back"

MEGADETH, HEAVY METAL Announce Graphic Novel, Album Release

EXHUMED Announce West Coast 'Facemelter Tour'

RED REIGN Drop "Toxic" Video

DORO Releases Backstage To Heaven EP

CELLAR DARLING Unveil Music Video For Fan-Voted Single "Drown"

LUCIFER Confirm North American Headline Dates

HEAVY AS TEXAS, Featuring Members Of EXHORDER, Set For Debut Album

ENFORCER, WARBRINGER Announce Co-Headlining North American Tour

DIAMOND HEAD Unleash "Belly Of The Beast" Video

AVATAR Reveals The King Live In Paris Live Album

NEUROSIS Announces North American Summer Tour Dates

OF MICE & MEN Launch "How To Survive" Video

VENOM Set To Release In Nomine Satanas 40th Anniversary Deluxe Vinyl Box Set

EXUMER Launches New Single, Raptor

MOTIONLESS IN WHITE, ATREYU Join For Co-Headline 'Spring Invasion Tour'

FLESHGOD APOCALYPSE Returns With 5th Album, Veleno

SWORN ENEMY Announces U.S. Dates With SACRED REICH

THE RAVEN AGE Drop "The Day The World Stood Still" Video

ULI JON ROTH Set For U.S., Canada 50th Stage Anniversary Tour

THE DAMNED THINGS Announce U.S. Tour Dates

SKILLET Set To Release New Graphic Novel Eden: A Skillet Graphic Novel

RINGWORM Set To Drop Death Becomes My Voice Album

METAL ALLEGIANCE Celebrate 5th Anniversary With 4 Shows

5th Annual RIDE FOR RONNIE Details Revealed

FULL OF HELL Confirm "Weeping Caustic Torment" North American Tour

BLACKLIST 9 Reveal New "Legally Sane" Video, Single

NILE Announces 'A Vile Caustic Attack Tour'

INKCARCERATION Music And Tattoo Festival Reveals Individual Daily Music Line-Ups

ALICE COOPER, HALESTORM Announce Summer Co-Headline Amphitheater Tour

AT THE GATES Release "Daggers Of Black Haze" Live Video

MOTÖRHEAD Announces Record Store Day 2019 Double 7" Single

PERIPHERY Debut Track "Garden In The Bones"

TYR Launches Video For New Single, "Ragnars Kvæði"

THE HOLLYWOOD VAMPIRES Announce Spring Tour Dates

NEW YEARS DAY Release Lead Single "Shut Up"

JOHN 5 AND THE CREATURES Unleash New Music Video For "I Am John 5", The Sequel To "Zoinks!"

ALIEN WEAPONRY To Release Exclusive Record Store Day Version of Debut Album Tu

ARMSTRONG METALFEST Announces 2019 Line Up

I PREVAIL Announce Spring, Summer North American Headline Tour Plans

ATTILA Drop Two New Videos For "Toxic" And "Bad Habits"

MADAME MAYHEM Announces March Tour With SHIM

CHILDREN OF BODOM Release Music Video For Their Third Single, "Platitudes And Barren Words"

TESLA Premieres Track "California Summer Song"

BATTLE BEAST Release "Eden" Single, Video

DIAMOND HEAD Signs Deal For New Album The Coffin Train

EYEHATEGOD Announces Second Leg Of "4 Strikes... From The Elementary To The Penitentiary" Tour

BACKYARD BABIES Unveil "44 Undead" Video

UFO Announces Final North American "Last Orders" Tour

SAINT VITUS Unveil New Album Details, First New Single

ROCKLAHOMA Daily Band Lineups, Additions Announced

Inaugural HEAVY PSYCH SOUNDS FESTIVAL U.S. Tour Announced

I PREVAIL Return With New Album Trauma

Calgary's 420 MUSIC & ARTS FESTIVAL Reveals 2019 Lineup

DEMON HUNTER Premieres "On My Side" Video

BLACK TUSK Announce European Tour Dates

WELCOME TO ROCKVILLE Reveal Additional Onsite Experiences, Food & Beverage Options

KATATONIA Celebrate Night Is The New Day 10th Anniversary

ENFORCER Drop "Die For The Devil" Single, Video

SHALLOW SIDE Set To Release New Album Saints & Sinners

OVERKILL Say "Welcome To The Garden State" In New Video

IRON MAIDEN Announces 2 Additional North American Shows On "Legacy Of The Beast" Tour

ORIGIN Detail New Anniversary Album, Abiogenesis - A Coming Into Existence

QUEENSRYCHE Unleashes "Blood Of The Levant" Video

COMBICHRIST Reveals New Album Release Date & Art, Adds International Tour Dates

ELECTRIC FUNERAL FEST IV Announces Initial Lineup

SWORN ENEMY Stream Track "Prepare For Payback"

TORA TORA Debut "Son Of A Prodigal Son" Video

ATTILA Drop "Villain" Video

ENTOMBED To Release Clandestine – Live Album

EDDIE VAN HALEN Introduces 1978 High Tops

DEVIN TOWNSEND Launches "Genesis" Video

THE DAMNED THINGS, Featuring ANTHRAX Guitarist SCOTT IAN, To Release New Album, High Crimes

Guitarist JOHN SYKES Signs To Golden Robot Records For New Solo Album Release

CRYSTAL LAKE Drops "Devilcry" Video

LAS RAGEOUS Festival Returns For 3rd Year In 2019

DANKO JONES Unveil "Dance Dance Dance" Music Video

ONLINE METAL PROMO, MBM MUSIC Offer Free Compilation Download

WORMWITCH Reveal New Album, Heaven That Dwells Within

ANOTHER DAY DAWNS Get "Psycho" In New Video

CRAZY LIXX Go Forever Wild With New Album

UNEARTH Release New Music Video For "No Reprisal"

BLESSTHEFALL Announce Spring 2019 North American Headline Tour

WHITECHAPEL Debut "When a Demon Defiles a Witch" Video

FIVE FINGER DEATH PUNCH Confirm Select July U.S. Headlining Shows, Festival Dates

BUCKCHERRY Drop "Bent" Music Video

STEEL PANTHER Announce Canadian Dates

OZZY OSBOURNE Cancels More 'No More Tours 2' Dates

SPIRITS OF FIRE Premiere "It's Everywhere" Video

THE WILDHEARTS Reveal New Album Renaissance Men

THE BASH Music & Craft Beer Touring Festival Announced

ANGELES Release Video For "Pain"

FALLUJAH Debuts Crushing New Track, "Dopamine"

VENOM INC. Announce North American Tour Dates

BLACK WHISKEY Unveil New Album Details

WILSON Releases Video For "Fuck Up My High" Remix

SILVERSTEIN To Release Redux: The First 10 Years

SILVBERTUNG Debut "Done My Best" Video

CHEVELLE Joins Headliner BREAKING BENJAMIN on North American Summer Amphitheater Tour

Japan's ANTHEM Reveal Greatest Hits Album Nucleus

PHEAR Unleash "Fallen" Video

IRON MAIDEN: 'The Studio Collection – Remastered' - Second Set Of CD Digipak Albums Set For Release

THE RAVEN AGE Share "The Day The World Stood Still" Song

CLUTCH Drop New Video For "Ghoul Wrangler"

VENOM PRISON Announce New Album "Samsara"

POP EVIL Release "Be Legendary" Music Video

BEAST IN BLACK Unleash "From Hell With Love" Video

MICHAEL SCHENKER FEST Recording Second Album, Announce New Drummer

LIZZY BORDEN celebrates Valentine's Day With New Video And Giveaway

WHITESNAKE Reveal Flesh & Blood Album Details

BLACK WHISKEY Drop "Bitter Pill" Single, Video

HELSOTT Confirm Festivals, Dates With ASHES OF ARES

OKILLY DOKILLY Reveals 'Reneducation' Video

EVERY MOTHER'S NIGHTMARE Confirm Show Dates, Album Reissue

THE DEAD DAISIES Debut "Dead and Gone" Video

INDESTRUCTIBLE NOICE COMMAND (I.N.C.) Premiere Video For "Fist Go Rek"

DEF LEPPARD Hits Vegas: The Sin City Residency

ROARING TRUTH Launch Official Video For "Homesick"

ALL HAIL THE YETI Drop "Highway Crosses" Video

HEAVY MONTREAL Reveals Its 2019 Band Lineup

COHEED AND CAMBRIA Announce 'The Unheavenly Skye Tour'

EXUMER Reveals Hostile Defiance Album Details

IMMORTAL GUARDIAN Shoots For The Stars In Epic "Stardust" Music Video/Short Film

HATEBREED Announce Second Leg Of 25th Anniversary Tour

ABORTED Releases Music Video For "Deep Red"

STEEL ENGRAVED Release "Rebellion" Video, Single

KING DIAMOND Announces NYC Release Party For DVD/Blu-Ray, Songs For The Dead Live

ONE STEP FROM THE EDGE Unleash "Believe" Video

VICIOUS RUMORS Announce "Digital Dictator - 30th Anniversary European Tour"

All-Star Metal Band IMONOLITH Reveals First Official New Single "Hollow"

INKCARCERATION Music and Tattoo Festival Announces Massive 3-Day Line Up

ARCHITECTS Confirm North American Tour

THE AVIATORS Launch "Goodbye To The Rain" Video

DEVIN TOWNSEND Announces New Album Empath

BLACKTOP MOJO Release "Prodigal" Music Video

TARA LYNCH Reveals Evil Enough Album Details

GIBSON Announces Limited Edition CHRIS CORNELL Tribute Guitar

DUST BOLT Drop New Video For "Another Day In Hell"

QUEENSRYCHE Drop "Dark Reverie" Lyric Video

Vocalist JANET GARDNER Says Goodbye To VIXEN

BEAST IN BLACK Unveil New Single "Die By The Blade"

WHITECHAPEL To Co-Headline "Chaos & Carnage" US Tour

AT THE GATES Unleash "The Mirror Black" Video

DELAIN Release "Masters Of Destiny" Video

CHILDREN OF BODOM Announce 2019 Hexed North American Tour

GODSMACK Launch "When Legends Rise" Video

THE WILD! Announce Support Dates With BREAKING BENJAMIN, ASKING ALEXANDRIA

DOWNFALL OF GAIA Debut "We Pursue The Serpent Of Time" Video

DREAM THEATER Stream New Track "Fall Into The Light"

"Nedal" Band OKILLY DOKILLY is Back! Kicking Off "Reneducation Tour" On February 1

ROCKLAHOMA Announces Its 2019 Band Lineup

SEBASTIEN Are Back Behind The World With New EP

THE THREE TREMORS Announce First-Ever US Tour

BURNING RAIN Reveals Forthcoming Fourth Album, Face The Music

Inaugural PSYCHO SMOKEOUT Announced: Psycho Entertainment Partners With RidingEasy Records For A Day-Long Celebration Of Reefer And Riffs

TYR Reveals Details For New Album, Hel

RONNIE MONTROSE REMEMBERED: A NAMM 2019 ALL-STAR MEMORIAL CONCERT Event Set For NAMM 2019

GARY HOEY Returns With Neon Highway Blues

JINJER Premiere Video For Track "Perennial"

THE END machine, Featuring GEORGE LYNCH, JEFF PILSON, MICK BROWN, & ROBERT MASON, To Release Debut Album