Houston's LOVE AND WAR Announces Addition Of Former Z-LOT-Z Guitarist To Band Lineup


By Larry Petro, News Monkey
Thursday, December 2, 2021 @ 6:37 AM


| | | |
| --- | --- | --- |
| | | Guitarist Produced Band's Albums |
Houston, Texas hi-energy melodic hard rock band LOVE AND WAR announces the addition of former Houston, Texas prog-metal band Z-LOT-Z guitarist/producer Gregg Gill to the band guitar lineup.

Gregg Gill has checked in and provided the following comment:

"When John Adams (guitarist) of LOVE AND WAR first contacted me about recording, I had been living in Missouri for almost ten years after leaving the Houston metal scene and all of my remaining studio gear was packed into one room in my home. LOVE AND WAR's first CD release, Up The Annie was one of the last projects I did before leaving Houston and after parting ways with my former studio partner, Bobby Blotzer of RATT, I had really shut the door on that part of my life. I had only returned to Houston once for a Z-LOT-Z reunion in 2012 and it felt great to play those songs again and see everyone, but back in our slow country area of Arcadia Valley, Missouri, the closest thing to playing live for me was at my local contemporary Christian church, which is what my family and I needed at the time.

So when John and I started talking about a new LOVE AND WAR record, I'm not going to lie, it got me excited to be involved in a metal project again and get back into recording. I immediately rented a space at a local historic building - a 150 year-old former school, nun convent, and even a hospital during the Civil War. The Arcadia Academy is now a bed and breakfast and restaurant and most people around here, including my son, say it's haunted, LOL. The ghosts must like the music in the studio though, because I've never had any problems with them...so far!

It was great having the LOVE AND WAR guys come up to Missouri for recording and the music was on fire! I loved it so much that when we were done recording, I kind of "seriously-joked" about them needing another guitarist to fill in those rhythms while John is shredding solos!! Next thing I know, John is calling to tell me about the NIGHT RANGER show at Warehouse Live and we made a practice plan. Man, it was great being on stage again! The band and the music have so much energy that I just didn't want the show to end! John Adams and the rest of LOVE AND WAR are some of the best people I know. I"m looking forward to rocking with those guys again soon! The Z-LOT-Z guys and I have talked about another reunion and CD release show for our Anthology compilation, but we haven't made official plans yet.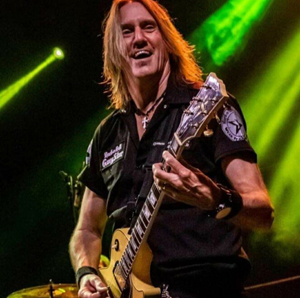 Since recording ended with LOVE AND WAR, I've opened another studio in the basement of a music store, Marler Music in Park Hills, Missouri. The store originally had a studio back in the 70s and 80s, so my family and I cleaned it up and loaded it with gear - thanks to other musician friends in Louisiana, Kenny and Jessica Jones. Their church had purchased half of my Houston studio gear back in 2008 when I was trying to make the move to Missouri. When he found out that I was opening a studio, he donated all of that original gear back to me. I have amazing people in my life and I guess I kind of felt that I had the blessing to move forward with recording again.
Since then, I've recorded and helped produce a number of rock and country projects from the area and I actually play in a country hard rock band called THE BEN TURNBOUGH BAND. The music and recording bug also captured my son, Stone (Endurance), and now he writes, produces, and records his own music and every now and then he lets his old dad play a little on his songs, LOL.
You can check out his music and other projects I've recorded over the years at the ENDEAVOR studios website below.
LOVE AND WAR Lineup
Jeff Vandenberghe - Vocals
John Adams - Guitar
Gregg Gill - Guitar (formerly of Z-LOT-Z)
Ray Soliz - Bass
Donnie Bragg - Drums

independently released their debut album Up The Annie in 2012 and their 2nd album Edge of The World in 2020.
Rock/metal music fans of legendary bands: U.F.O., MICHAEL SCHENKER, VAN HALEN and SCORPIONS will find something to enjoy throughout the new album's songs.
Official LOVE AND WAR Facebook Page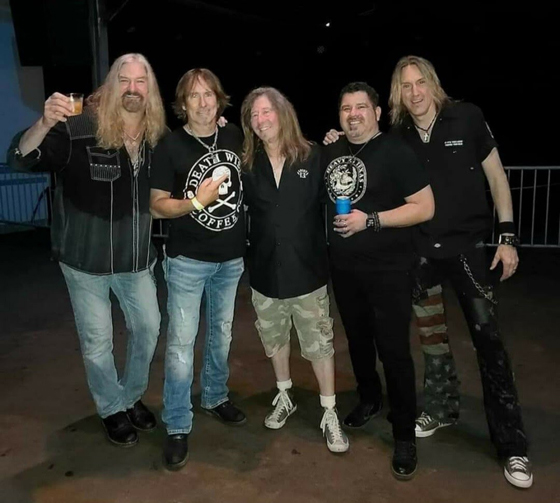 Please log in to view RANTS

If you don't have a username, click here to create an account!