ORDER The Gospel


By Wendy Jasper, Black Metal Aficionado
Monday, December 13, 2021 @ 12:21 AM


| | | |
| --- | --- | --- |
| | | |
ORDER
The Gospel
Listenable Records




The black metal world has had it's ups and downs; let's face it, murder, church burnings, mayhem...and that was just on Saturdays. Speaking of MAYHEM (the band, not the noun), original drummer Manheim has a new project that is no less than brilliant. ORDER's sophomore effort, The Gospel is a brilliant ode to personal pain and ascent into the corridors of the mind. It speaks to so many, so make sure you read the lyrics.

The fact that Manheim and Messiah spent time in an early iteration of MAYHEM may make one think that they know what this is going to sound like. If you are looking for Deathcrush: The Sequel, you won't get that. What you will get is a slickly produced and more mature sound that still inhabits Norwegian Black Metal Hell. It is not so far removed that it does not speak to the elitists because it will. Loudly.

Joining (drums), are Billy Messiah (vocals), Anders Odden (guitars) and Stu Manx (bass). This foursome has worked together in a creative collective for some time and their friendships go back to the beginnings of MAYHEM and the Norwegian Black Metal scene.

"Pneuma" starts off strong and brings the expertise of instrumentation and right away shows us that this band works as a unit and it only gets better. Every note is well thought out and there is something of a concept here; the story given in the spoken word portion of "Gal.Lu" regards the demon hordes.

The standout track for me is "Descend" followed closely by "Lust" and "My Pain". More than once Manheim has given interviews that outlines the thought processes for the album and that much of the material is biographic; it certainly gives the material depth. Pain, destruction, inner torment and personal recognition of that torment are certainly not new topics, but this is a kick in the gut and it lingers.

The video for "It Burns" created an atmosphere of torment and the visual pain shown through the course of the video was well handled. "Rise" showcases Messiah's vocals and the extreme ferocity in which he whips himself into a frenzy.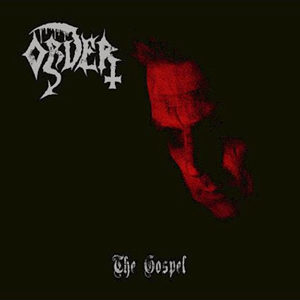 Blasphemy, occult and satanic imagery is a given; the distrust and personal destruction of organized religion goes deeper in the title track "The Gospel" and continues into "Bringer of Salt". Man's capitulation to Christianity and community is always something we can expect to hear from black metal bands, but this song and it's visceral response to such is tumultuous.

Every song on this album is good. There are a few that are brilliant; something we would expect from pioneers of the genre. This dedication to their craft is evident in the songs that round out the album; "Tomb" and "Pneuma II". You will need to listen to these songs more than once to dive into the material and truly appreciate what has happened here.

I have said before that black metal is an acquired taste and it's not for everyone. You must go deeper than the surface or you will miss some gems. This is the band's second album and their accension to greatness continues. The first record, Lex Amentiae, is outstanding, but this is phenomenal, and I have had it in heavy rotation in my listening queue.

If you have not heard it, do not let the fact that it is black metal dissuade you. It is raw, pure, heavy power and will appeal to a variety of metalheads. I would give it a five out of five stars even if Manheim and Messiah had not both been in iterations of MAYHEM.

5.0 Out Of 5.0




Please log in to view RANTS

If you don't have a username, click here to create an account!






SOLAR FLARE Solar Flare

ARCH ENEMY, BEHEMOTH, NAPALM DEATH, UNTO OTHERS In Portland, OR With Photos!

HALESTORM Back From The Dead

STABBING WESTWARD Chasing Ghosts

BLACK LABEL SOCIETY, NITA STRAUSS, JARED JAMES NICHOLS In San Diego, CA With Photos!

JEFF SCOTT SOTO Complicated

MEMPHIS MAY FIRE Remade In Misery

EVERGREY A Heartless Portrait (The Orphean Testament)

ANVIL Impact Is Imminent

DAN REED NETWORK Let's Hear It For The King

WATAIN The Agony & Ecstasy of Watain

SCREAMKING Thee Indomitable Spirit

FOZZY, JOHN 5, GFM, KRASHKARMA, THE NOCTURNAL AFFAIR In Houston, TX With Photos!

BLACK STONE CHERRY, THE GEORGIA THUNDERBOLTS In Nashville, TN With Photos!

AND JUSTICE FOR ART ... Live! Stories About Hard Rock & Heavy Metal Live Album Covers Book

FOZZY Boombox

ALICE COOPER, BUCKCHERRY In Portland, OR With Photos!

JOHN 5, THE HAXANS In Garden Grove, CA With Photos!

SKULL FIST Paid In Full

RADIANT Written By Life

BLACK SWAN Generation Mind

SEVEN KINGDOMS, STRIKER In Tampa With Photos!

MONUMENTS In Stasis

DESTRUCTION Diabolical

MICHAEL ROMEO War of the Worlds: Part II

SATAN Earth Infernal

TONY MARTIN Thorns