LUCIFER IV


By Francisco Zamudio, Metal X Candy 2.0
Thursday, December 16, 2021 @ 1:18 PM


| | | |
| --- | --- | --- |
| | | |
LUCIFER
IV
Century Media Records




Thereís something chilly about Blues Rock when entwined with a romantic effect that only a womanís touch can bring. When she sings into the microphone and speaks of passions lost or the dark embrace she longs for, a love that will carry on even beyond the grave Ė isnít that something we all want? This sort of romanticism never fails when done right and is just one way I can describe the feelings I get when I listen to LUCIFER. The power-couple group consisting of vocalist Johanna Sadonis and drummer/songwriter/husband Nicke Andersson returns with their dark and romantic melodies described as Occult-Rock with album IV to go along with the love lost from the past year.

IV has so many great catchy songs that suit any chill mood. This is an album you put on with some incense burning in the back to mask the smell of that joint as the cherry burns out, right as your blacklight posters get lit up and you start to make-out with your partner on the couch as the room begins to spin from those mushrooms you both took earlier. Hang on because youíre in for a flashback trip to those basement days as a teenager. Itís sad that the teens of today wonít get my meaning but at the least they may be able to get a sense of what an influence classic rock has had on LUCIFER who have greatly captured the dark vibe of bands like BLUE OYSTER CULT, FLEETWOOD MAC, early HEART, CATHERDRAL, PENTAGRAM and many others.

Itís album ripe with vintage tones and feeling that flows effortlessly with catchy track after catchy track. The track "Bring Me His Head" is a good example which sounds as if KISS had a bastard daughter coming back for retribution. Vengeful to say the least especially if you saw their video for the song and caught the homage to the 1976 film adaptation of Stephen Kingís Carrie. Itís important to point out their versatility as a band from sludge to rock and it shows on the track "Wild Hearses" until you hear "Mausoleum" which is part of their upbeat, go-go style youíll re-visit if you are familiar with their sound. I donít know who she is but "Louise" was also a favorite track for me with its Blues-Rock approach whose groove locks you in, rooting for her. The song "Nightmare" with its piano introduction reminds me of their previous full-length and helps show the character LUCIFER has built through four albums. Finally "Phobos", with a more intense and upbeat feel to it, closes out the album on a real heavy note.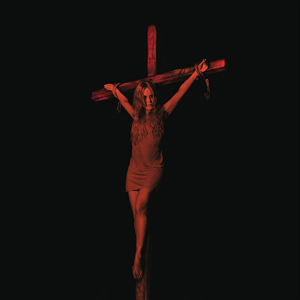 Although this album didnít grab me like last year's III did (which was one of my favorites last year, in large part as it was my first exposure to them), they continue their consistency not only sonically but as a band as well with the contributions of guitarists Linus and Martin Nordin in songwriting who were also on the last album. LUCIFER have had great success as evident by their Top Music chart positions in Germany, Britain and Sweden where-in-which they also won a Grammy. If American Top 40 had a clue and was anything like the past when Top 40 actually consisted of bands and musicians(hip), their songs would make it onto radio airplay. Pointless argument aside about modern pop music and bands who are a blatant rip-off, it is undeniable that there is a re-invigorated love for modern rock music with a classic sound. LUCIFER is of the few who have succeeded at nailing that retro sound and deserves more attention, especially in the states who fall behind when it comes to great foreign rock bands. Yup, I said it! Only 4 albums deep and lots of promise has come from LUCIFER and once they come to your town, seeing them live will garner attention because if YouTube is any indication, even at the least, they translate their tight sound into a live setting very, very well. For me, IV was also one I had to soak in to hear all the intricacies throughout the album, such as the keys/organs finely spread throughout and the back-up vocals that help relay the ominous doom rock vibe that makes up their character. All combined make IV a fun album to listen to.
4.0 Out Of 5.0

Please log in to view RANTS