Nickelback Live In Montreal


By Mitch Lafon, Contributor
Tuesday, February 12, 2002 @ 11:29 AM


| | | |
| --- | --- | --- |
| | | Nickelback Live At Metropolis |
The first time I had ever heard of Nickelback was almost a year to the day at this very same venue. They were virtually unknown, but had somehow managed to secure the opening slot on Everclear's Canadian tour and had sold a respectable 50 000 copies of their album, The State. This year's tour finds the band headlining across Canada and other territories (Europe is next) on the heels of their runaway hit single 'How You Remind Me' which helped their new opus, 'Silver Side Up', hit the ground running by entering the Billboard charts at #2. The single itself has managed to hit #1 almost everywhere rock music reaches. With five million copies sold are Nickelback the next big thing out of Canada to go alongside Rush, Triumph, April Wine and even Bryan Adams (before he forgot how to rock) or will the band be filed alongside Doug & The Slugs, Honeymoon Suite, The Payolas and Corey Hart?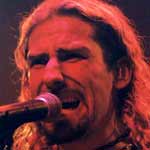 The band's show at the Metropolis certainly showed a band that was ready, willing and able to rock. True, some in the audience stood waiting patiently for "the song." It seems Nickelback may still suffer from 'one hit wonder syndrome' (a cover tune or two wouldn't have been such a bad idea to help connect some of the less dedicated fans), but the band itself put on a solid no-frills rock show based around great songs and performance. There's no flash of a dancing boy band show, no blood spitting or makeup a la KISS, no U2 styled pomposity and no Creed like 'Jesus Loves You' message. There's just four guys, four instruments and radio-friendly rock songs. Technically, everything went off without a hitch. The Metropolis is known for it's great sound and Nickelback's straight-ahead four-piece rock is hard to screw-up.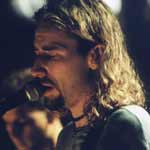 The next night found the band live in studio at Musique Plus (Quebec's answer to MTV or Much Music) in Montreal. It was an hour-long show that featured a live performance, band interview (with audience questions) and assorted videos. Again, the performance was dead-on which could be expected given the studio setting. So, three shows into the whole Nickelback experience and all I can say is "so far, so good," but will I be saying it for years to come or will "How You Remind Me" be the yesteryear cut on a Time-Life presents the "Oh-Ohs" decade in music? Stay tuned and if you have the chance to catch the band live; you'll leave happy by night's end.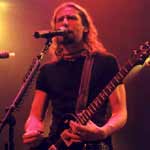 Set lists:

Feb. 5th:
Woke Up This Morning
One Last Run
Too Bad
Breathe
Hollywood
Hangnail
Worthy To Say
Never Again
Old Enough
Contestant
Leader Of Men
Mistake
How You Remind (acoustic)
How You Remind (reprise)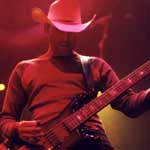 Feb. 6th:
Woke Up This Morning
Too Bad
Worthy To Say
Old Enough
Leader Of Men
How You Remind Me

Live Pictures by Mitch Lafon
---

Send your live reviews to submissions@knac.com




Please log in to view RANTS

If you don't have a username, click here to create an account!