Tyger On The Loose: An Exclusive Interview With ROB WEIR Of TYGERS OF PAN TANG


By George Dionne, Podcaster
Saturday, April 23, 2022 @ 10:37 AM


| | | |
| --- | --- | --- |
| | | "What's digital [music]? I often ask this question and nobody's really got a definitive answer. What have you downloaded? Fresh air?" |
Hot on the heels of back to back vault releases; 2020's Ambush (Remastered) and 2021's Majors & Minors 'best of' collection, NWOBHM legends TYGERS OF PAN TANG are ready to start looking ahead to the future. While their latest EP offering, A New Heartbeat, does contain updated versions of "Fireclown" and "Killers", it also comes with two brand new tracks.

This was done by design as A New Heartbeat was meant to introduce their newest guitarist Francesco Marras to the fold, by not only displaying what he can do with the classic material, but what he'll bring to future works. I had the chance to catch up with TYGERS OF PAN TANG founder and guitarist Robb Weir to find out more.

Highlights include:

-Discussion of the new EP
-Why Robb doesn't care for digital music
-The importance of reworking early songs
-Why he has yet to meet his newest guitarist
-Why Harry Hess is his go-to for mastering
-When a new studio album is expected
-His 2021 Hard Rock Hell Award
-Memories of recording The Cage 40 years ago
-Was he or was he not a member of the 1986 project SERGEANT?
-And much, much more!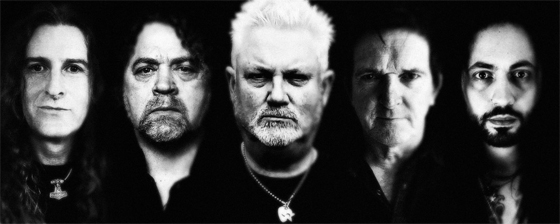 Please log in to view RANTS