All Photos By Hannah Laney
It was an evening to be remembered by the masses. Nashville's Ascend Amphitheater held a sold out show Monday night. The lineup was stacked with some of the greatest bands classic rock has ever seen. The "Live And Unzoomed" tour had landed. STYX, REO SPEEDWAGON, and LOBVERBOY came to conquer Music City.
The crowd was "lovin' every minute of it" from the moment opening band LOVERBOY took the stage. They were ready to go as soon as the first song was played. Guitarist Paul Dean gave their set the extra spark needed to make it all that it was and more. It almost felt like it was 1985 again. The air was warm and the music was on fire. What more does one need? Bassist Ken Sinnaeve bounced around from member to member, leaving everyone smiling.
REO SPEEDWAGON brought such magnetic energy to their entire performance. Singer Kevin Cronin gave everything he had and blew everyone away. It was fun, light, and carefree the entire time. The anticipation was building with each song until finally "Can't Fight This Feeling" played while what seemed like every single person was singing along.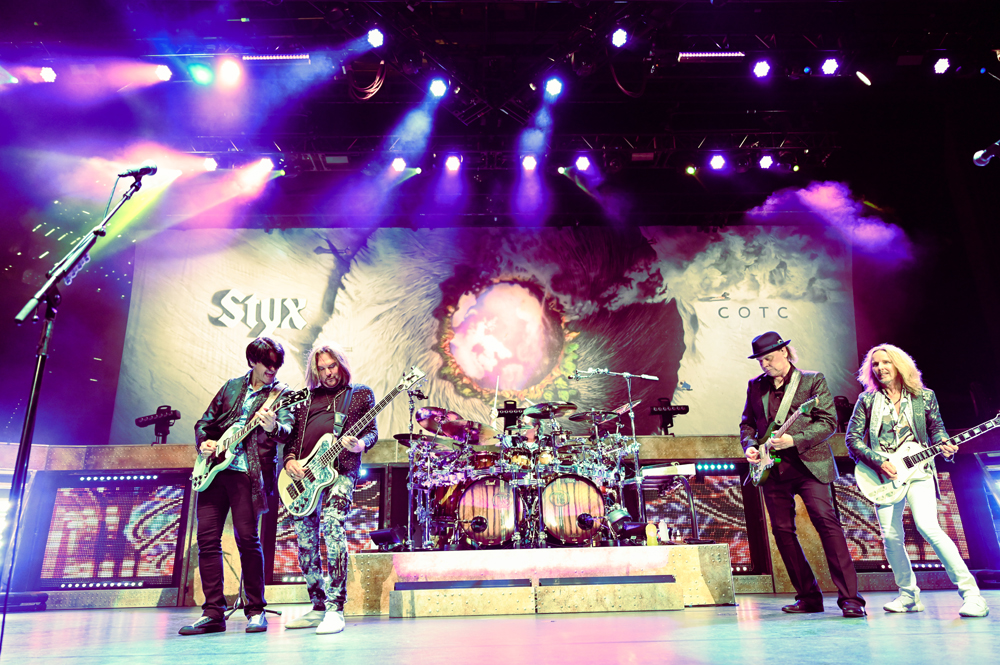 STYX came out onto the scene with a bang. Guitarist and vocalist Tommy Shaw brought the house down with his incredible charisma throughout the entire night. It was so inspiring to see a band who had been doing what they love for decades continue to carry the same energy since the very beginning. It was hit after hit and there was no slowing down. "Renegade", "Mr. Roboto", and "Come Sail Away" obviously gave fans what they wanted, but hearing their new material was just as exciting. Their latest album Crash Of The Crown came out in 2021, and according to the band, most of which they had written during 2020. It was a refreshing mix of a set list and did not disappoint once.
Classic rock shows are a unique experience that are essential in anyone's life. No matter someone's age, it's a connection that spans across generations.
Check out some more photos from the show!
All Photos By Hannah Laney