JOE LYNN TURNER Belly of The Beast


By Daniel Höhr, European Correspondent
Tuesday, November 8, 2022 @ 10:42 AM


| | | |
| --- | --- | --- |
| | | |
JOE LYNN TURNER
Belly of The Beast
Music Theories Recordings/Mascot Label Group, 2022




I'll be honest. I've never been an ardent fan of Joe Lynn Turner even though I more than just liked his three albums with RAINBOW, his short collaboration with YNGWIE MALMSTEEN and even his stint with DEEP PURPLE. I must also confess I'm blissfully ignorant of anything he has done post-PURPLE but I was quite surprised to learn of Belly of The Beast, his eleventh solo album. Always ready to critically review my own attitude towards music and artists, I delved into it.

JOE LYNN TURNER, now 71 years of age, collaborated with Peter Tägtgren of HYPOCRISY and PAIN fame on this album. Hardly suprising that the album has an enormously heavy edge to it. In addition to heaviness, the album has an almost orchestral sound thanks to a generous use of keyboards verging on the edge of an overdose and a crystal clear but overproduced sound. However, the (unexpected) heaviness of the album, the occasional outburst of speed and the modern sound don't necessarily make Belly of The Beast an outstandingly great album. Behind the overly polished facade lie generic metal riffs, grooves and hook lines you have heard a milion times before. Having listened to it few times, I'm finding it difficult to recall much of the material I've heard. Take the opening title track. The breathtaking speed can hardly make up for the extraordinarily boring because hackneyed melody lines. Then listen to "Rise Up", "Tears Of Blood" and "Fallen World". The three tracks are so similar that one needs to listen carefully to hear the differences.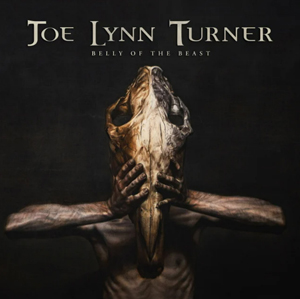 However, one of the tracks that make me go back and listen to them again is the second one, "Black Sun", because here Turner comes extremely close to his RAINBOW days. The verse has even a good dash of "King of Dreams" feel in it. The ensuing "Tortured Soul" is another one that sticks out. The heavy main riff just before the more laid-back verse is reminiscent of NIGHTWISH but what makes this track really special is the enormous tension it builds up, oscillating between acoustic guitar sounds and orchestral heaviness in the arrangement. The ballad "Dark Night Of The Soul" is also one of the more memorable tracks of the album, even though it is oozing with cheesiness.
The most amazing aspect of Belly Of The Beast is Turner's voice. While other vocalists of the classic hard 'n' heavy era struggle to get more than a hoarse croak out, JOE LYNN TURNER still sounds as fresh as in his RAINBOW days. He handles the demanding and often soaring vocal lines on this album with ease and power and even if most of the material on this album is anything but convincing, his performance is a good reason to give it a listen and maybe appreciate it.
2.5 Out Of 5.0

Please log in to view RANTS