Symphonic Metal Pirates VISIONS OF ATLANTIS set sail, LIVE from Wacken Open Air 2022!

2023 is going to be a huge year for VISIONS OF ATLANTIS! As they excited fans with their recent release Pirates, the symphonic metal icons are now doubling down on the special experiences. Along with an extensive tour throughout the USA and Europe last year, the symphonic metal visionaries captured the new era of VISIONS OF ATLANTIS as pirates for the fans at the legendary Wacken Open Air in summer 2022 - now available as their third live release, Pirates Over Wacken, out March 31, 2023 via Napalm Records.

Today, VISIONS OF ATLANTIS have unveiled the first glimpse of the new live release with a clip of Pirates album opener "Pirates Will Return", performed live at Masters Of Rock 2022 and cut from the upcoming Bonus DVD – resulting in a six minute sing-a-long opportunity for listeners to get lost in. While singers Clémentine Delauney and Michele Guaitoli tell the story of brave pirates, hauntingly beautiful melodies and live video will take you back to an unforgettable summer festival day.

VISIONS OF ATLANTIS on Pirates Over Wacken:

"There is something purely magical about WACKEN. Maybe it is the collective belief that this is the Holy Ground of Heavy Metal. Maybe it simply is, the Holy Ground of Heavy Metal. Maybe this casts a specific energy around the stages and the fields of this special German town.

We didn't miss to feel this magic, while shouting the name "WACKEN" out loud on stage or while looking around and seeing thousands of people, at peace, loving being there and sharing this together.

It was very special to us again, as if it wasn't our first time playing WACKEN. We got overcome with emotion several times during the show. There was so much we wanted to say. We felt empowered as a artists and human beings. WACKEN is ones of these grounds where you feel you can change the world. Watching this crowd and talking to them on that very day felt like never before and we will remember it forever.

Nothing lasts forever but memories do. Thank you WACKEN for having made us a part of your legend."

Watch the Official Music Video for "Pirates will Return" on KNAC.COM HERE.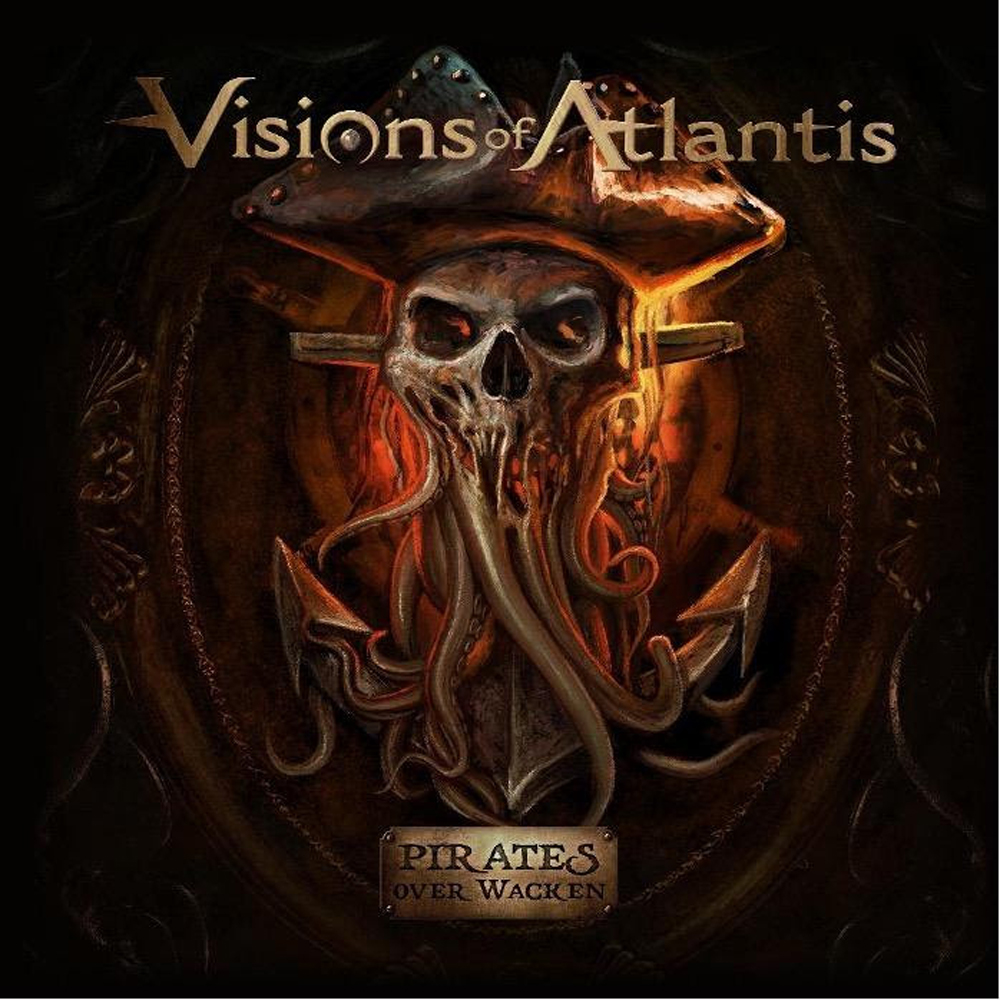 Free as the seven untamed seas, the symphonic metal outfit unleashed their rebellious side with Pirates, and delivered their most confident and honest record so far. During their voyage, they played an extensive tour in the USA supporting DRAGONFORCE, and headlined in Europe, selling out several venues, as well as multiple festival shows – beyond others at Wacken Open Air in summer 2022.
Pirates Over Wacken Track List:
"Master the Hurricane"
"A Life of our Own"
"Clocks"
"The Silent Mutiny"
"In my World"
"A Journey to Remember"
"Pirates will Return"
"Heroes of the Dawn"
Clemi's Speech"
"Freedom"
"Melancholy Angel"
"Legion of the Seas"
Pirates Over Wacken is now available for pre-order in the following configurations:
2 LP Gatefold BLACK (limited to 500 copies worldwide)
3 CD Earbook (36 pages) incl. five-track bonus DVD (recorded on Masters Of Rock Festival in the Czech Republic), A Pirates Symphony (the orchestral version of the studio album Pirates)
1 CD Digisleeve
Digital Album