ROXANNE
Stereo Typical
Rat Pak Records 2023
www.roxanneband.com

I will admit that I was very skeptical that I would have any interest in the latest album by ROXANNE Stereo Typical. That's due in part to their crazy backstory in which I was too young at the time of their debut to confirm.

A California Hard Rock act on top of the LA club scene signs with a small yet B-Movie dominant record label (Scotti Bros. Records), possibly run by mobsters, in 1988. ROXANNE releases their self-titled debut that spawns two charting singles, "Cherry Bay" and "Sweet Maria". Then they disappear.

Did the label not give them the same attention as their other charting acts SURVIVOR, JOHN CAFFERTY, STAN BUSH, and "WEIRD AL" YANKOVIC? Okay, STAN BUSH probably didn't chart, but you are well familiar with his opus The Touch.

Were their songs not worthy enough for a 1980's Jean Claude Van Damme, Sylvester Stallone, Gowan-Globus/Cannon Group movie soundtrack? Did someone order a "hit"? Not just did ROXANNE disappear, but members of the group had no other music credits to their names for decades.

After 35 years since their self-titled debut, how good could this Stereo Typical album be? The short answer to that question is, damn good! In fairness, ROXANNE returned after their long hiatus in 2018 (possibly from the witness protection program) with the release of Radio Silence. I missed that release.

The album's title track "Stereo Typical" has a biting guitar line that harkens back to the grooves of THIN LIZZY. Vocalist Jamie Brown gives off some Phil Lynott vibes as well, but the chorus harmonies is what pulls it all together to create the ROXANNE sound. Beautiful and tight vocal harmonies dominate the ballad "Looks Like Rain". Guest guitarist Paul Gilbert (MR. BIG) does his thing at the break, leaning heavy on the blues runs versus the shredding he's known for.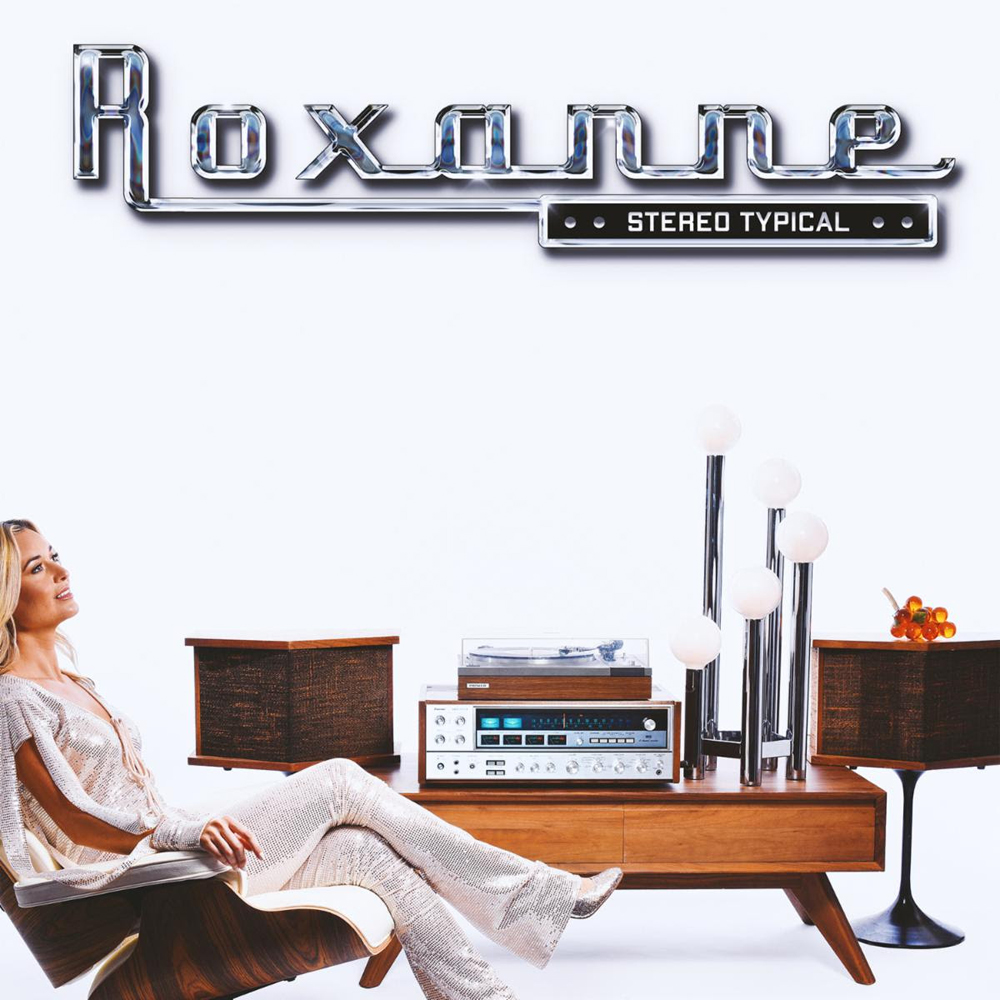 John Butler's guitar does the talking on "Gotta Live" with plenty of groove and a touch of wah-wah. If you're a band that is high on harmony, then it only makes sense to recruit one of the best in the game, Dug Pinnick (KING'S X). Pinnick lends his talents to the touching love ballad "Only a Call Away".
ROXANNE play well off of each other's voices on the acoustic track "Open Book". The guitar tones on "Waiting For Laura" sound like they were inspired by Tom Scholz (BOSTON), and the rest of the music and delivery recall the rock radio days of FOREIGNER.
"Keep On Keepin' On" is a bluesy Hard Rock number with lots of grittiness and swagger. Vocal powerhouse JEFF SCOTT SOTO lends his soulful inflections here. "Until They Do" keeps the blues flowing with toe-tapping beats and harmonious delivery.
ROXANNE delivers a great balance of Blues-tinged Hard Rock mixed with Singer-Songwriter balladry on Stereo Typical. The old-school radio set up on the album cover makes sense after you listen to the album. Stereo Typical is soft and warm, with just enough fuzz that recalls the crackle and pop of the music on vinyl you grew up listening to.
4.7 Out Of 5.0