All PHotos By Wendy Jasper
More often than not, I find myself pouring over the emails I receive from publicists I work with and wish I could attend every single concert, review every promo album, and interview every band that I find intriguing.
In reality, I must choose carefully, particularly when it comes to live show reviews, because of the hectic and often unpredictable line of work I am in; you know, the job that pays the bills. Therefore,I elect to reserve time for the bands that I love so much I can't miss them.
Without a doubt, ROTTING CHRIST and CARACH ANGREN are among the bands that I can't miss; even if it's on a weeknight! So, when I received the information regarding the Under Our Black Cult Tour, I jumped at the chance to see two favorites that I hadn't seen in some time because of Covid or other issues.
The tour opened in Houston at Warehouse Live and the Studio was chosen as the space allotted. Personally, I felt the Studio was too small as it was standing room only from one wall to the other, but the die-hards weaved their way into the room with ferocity.
Along for the ride on this month-longtour are UADA and GAEREA and I must say I was pleasantly surprised and impressed with both bands.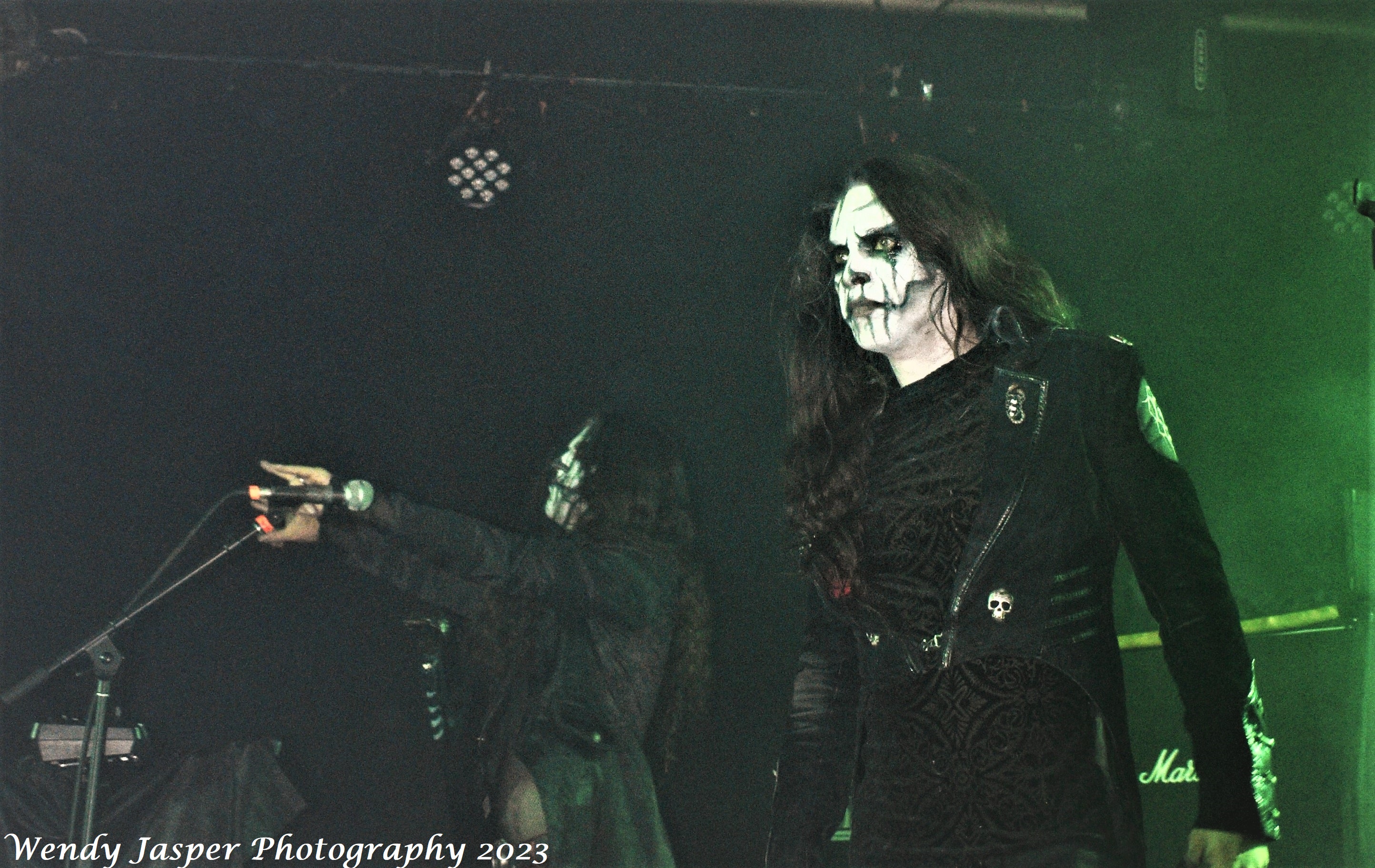 GAEREA hail from Portugal and emerged in 2016 to rave reviews. They are currently part of the much-coveted roster of bands signed to Season of Mist. They also partake of the trend of covering their faces with masks as they play. It makes them unrecognizable and mysterious, which I think they like.
They opened their set with "Deluge" and moved quickly into "Salve" as though there was no break between songs. They are heavy, frenetic and interesting. Thought I couldn't see their faces I could feel their despair. Their short, five song set was rounded out with "Mirage", "Urge" and "Laude". Their current offering is a full-length album from 2022 entitled Mirage.
UADA are a US Black Metal band that emerged in the pacific northwest in 2014 and they have taken the scene by storm. Their name was derived from the Latin word for "haunted" and their album Djinn has received critical acclaim and I must say I was suitably impressed with their set.
They are another band that hides in the shadows while they play but that doesn't detract from their set, which included "Djinn", "Snakes & Vultures", "Cult of a Dying Sun" and "Black Autumn, White Spring". As is the case with many black metal tunes, the songs were of longer than average length and were emotive yet brutal. I liked them, and I'm literally the old black metal elitist that has trouble moving beyond the second wave that began in the late 1980's. UADA, I like you. I like you a lot.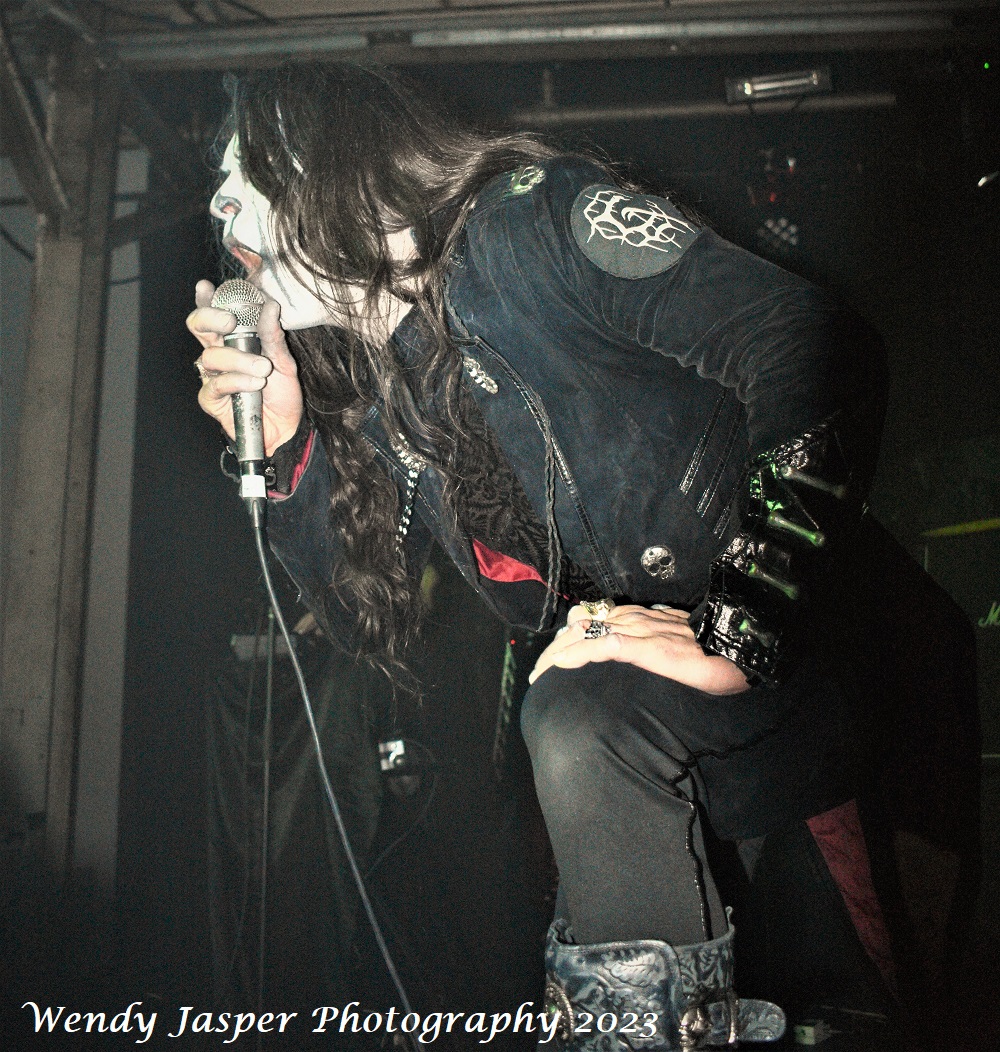 Now comes the primary reason I could not miss this show; CARACH ANGREN. While I still reel from the fact that Ivo "Namtar" Wijers left the band in spectacular fashion, Clemens "Ardek" Wijers and Dennis "Seregor" Droomers have devoted themselves to the mastery of their craft; Symphonic Horror Black Metal. The orchestral arrangements alone set them apart from other bands in the genre.
Another member of the Season of Mist roster, CARACH ANGREN has been entertaining us in some form or fashion since 2003. Their current offering, Frankensteina Strataemontanus has a strong foothold in the ideology surrounding concept albums; this one just happens to be based on a real person, Johann Konrad Dippel, who may have inspired what would later be presented in literary circles as Mary Shelley's Frankenstein.
As their intro of "Electronic Voice Phenomena" wafted through the air, they prepared to begin the onslaught of their opening number "The Ghost of Raynham Hall" and it immediately set the tone of the show. They moved seamlessly into "The Carriage Wheel Murder" and "The Necromancer". All of these songs stand strong on their own, but the set list was arranged to incite and excite the listeners. Much headbanging ensued as "Bitte tötet mich" and "Operation Compass" continued in frenetic fashion.
There was a noticeably frenetic mood amongst the concertgoers as the opening strains of "Franckensteina Strataemontanus" erupted. This song, which has the feel of something Rammstein would offer, is a creative and newly imagined form of black metal. It has a life of it's own and I had waited all night to hear it. It was stunning. Brilliant. Horrifying. I loved it.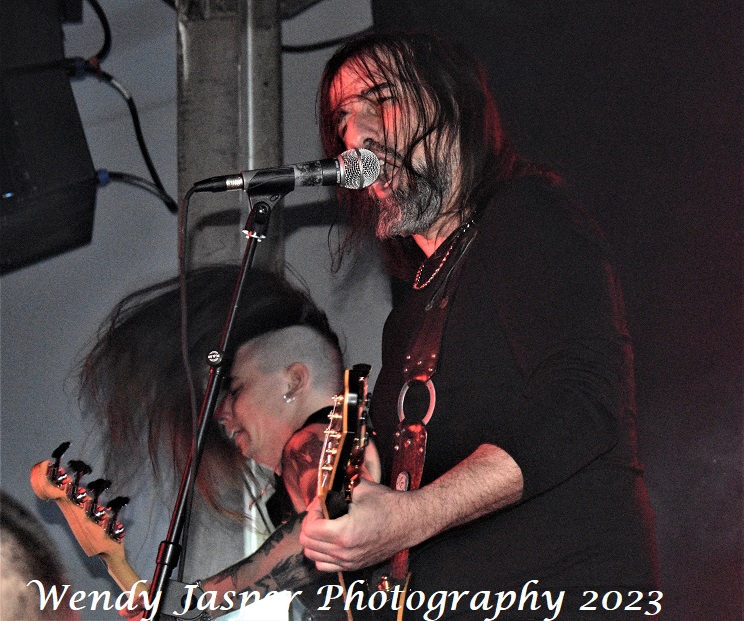 "A Strange Presence Near the Woods", "Monster" and "Bloodstains on the Captain's Log" ended their set….but I didn't want it to end. Before the show I did a feature interview with the band that delves deep into the psyche of the artists and if you have never seen them live, you must.
ROTTING CHRIST are a black metal staple. Hailing from Greece and formed in 1987, the band currently consists of Sakis Tolis, vocals and guitar, Themis Tolis, drums, Kostas "Spades" Heliotis, bass, and Kostis Foukarakis, lead guitar. I've seen them many times and they never disappoint. I was particularly excited to find that many of my favorites were on the set list.
Opening with "666" and "Kata Ton Daimona Eaytoy" they exuded magnificence. Then my personal favorite, "Fire, God and Fear" roared at the crowd and the room took on a life of it's own. I never get tired of this song. It is fierce, but it also has hooks that sink in and don't let you go from beginning to end.
"dub-sag-ta-ke", "Apage Satana", "Elthe Kyrie" and "Demonon Vrosis" followed and the audience was moshing, screaming and writhing like the demons the songs portray. It was insane and it was awesome.
Soon followed "Phobos' Synagogue", "King of a Stellar War" and "Non Serviam". The set was a ritual within itself and every person there could feel the power the band exuded. The show ended with "In Yumen-Xibalba", "Grandis Spiritus Diavolos", "The Raven" and an encore of "Noctis Era".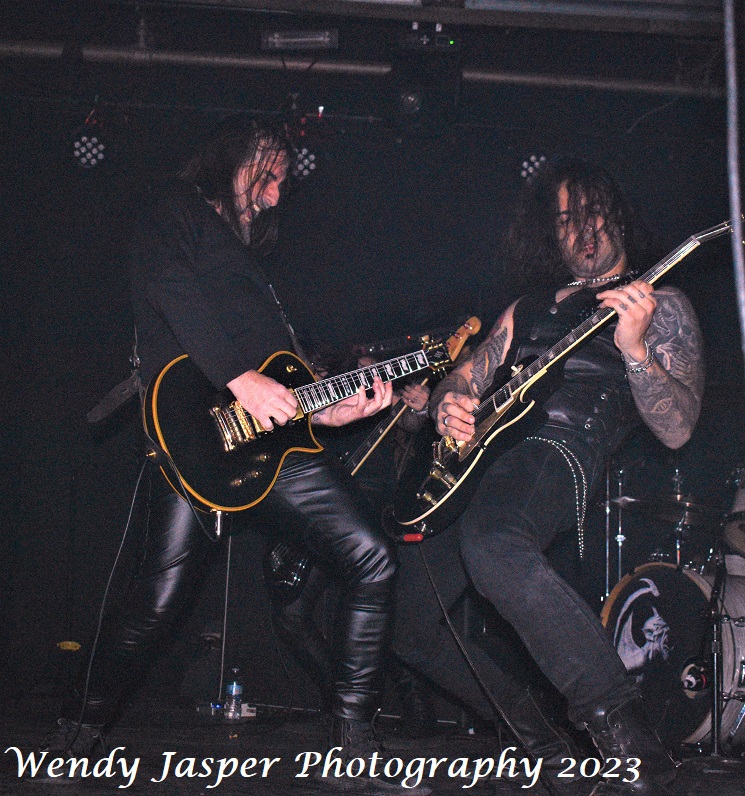 While it may be trite to say, "you had to be there", well, you had to be there. There is nothing like it to compare, and if you are near one of the stops, they are making across the country for the next four weeks I highly recommend you attend.
Remaining Tour Dates:
02/27: Salt Lake City, UT @ Metro Music Hall
02/28: Denver, CO @ Oriental Theater
03/01: Kansas City, MO @ BLVD Nights
03/02: Minneapolis, MN @ Skyway Theater
03/03: Chicago, IL @ Reggies
03/04: Detroit, MI @ The Sanctuary
03/05: Toronto, ON @ Lees Palace
03/07: Montreal, QC @ Studio TD
03/08: Quebec City, QC @ Imperial Bell
03/09: Boston, MA @ Middle-East Downstairs
03/10: New York, NY @ Gramercy Theater
03/11: Philadelphia, PA @ Warehouse on Watts
03/12: Greensboro, NC @ Hangar 1819
03/13: Atlanta, GA @ The Masquerade (Hell)
03/14: Orlando, FL @ The Haven
Check out some more photos from the show!
All PHotos By Wendy Jasper