KAMELOT
The Awakening
Napalm Records




Societal shifts!
Personal honesty!
And continuing to fly the flag!

KAMELOT's musical adversity is as powerful as the hard-hitting riveting symphonic auras and solos which they've prided themselves upon since their foray into the ever-changing metal scene with 1995's debut album Eternity. With a further 12 studio albums to their credit setting their profile amongst their other peers in the symphonic metal genre overall, the multi-international and multi-talented Tampa, Florida-based quintet (and their usual two dozen guest collaborators) have been so accustomed to rising and shining in their field that it was only logical that they would name their latest offering The Awakening.

Opening short instrumental number "Overture" sets the mood for the tone of the album just in time as frontman Tommy Karevik's vocals and the epic guitar work of Thomas Youngblood commence their work on the driving tracks "The Great Divide" and "Eventide" while engaging in serious symphonic and syncopatic battle with Oliver Palotai's ivory magic and the rhythm end of bassist Sean Tibbetts and drummer Alex Landenberg. With The Awakening marking the end of the longest gap in between KAMELOT's discography – 5 years since 2018's The Shadow Theory to be specific here – one can't fault the band's fiery drive to make up for lost time by putting in a literal volume of some of their most ambitious-sounding work.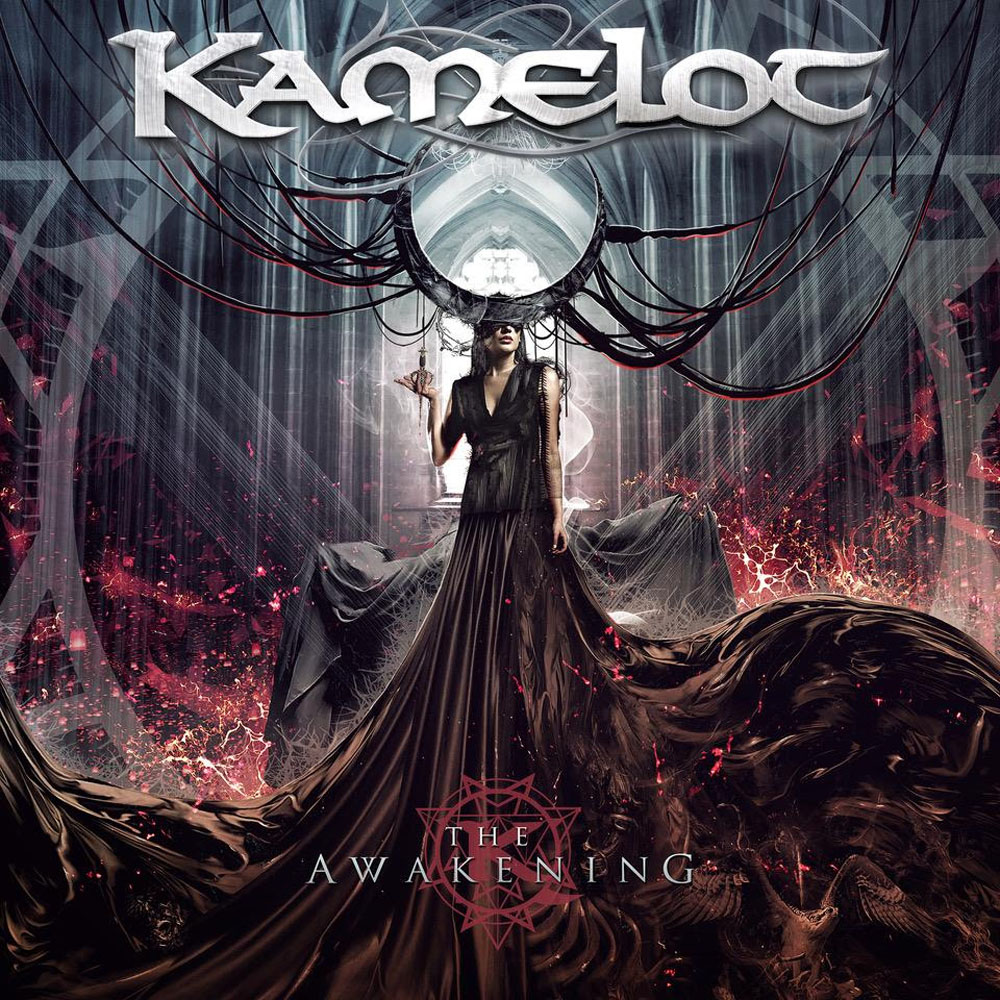 They've even amassed a rather vast guestlist of outside talent that's almost unmatched compared to their previous discography. The soft-stirring interludes of "Midsummers' Eve" features Oliver Palotai squaring off against the equally-esteemed keyboard wizardry of Michael "Miro" Rodenberg (LUCA TURILLI, ANGRA, RHAPSODY OF FIRE) accompanied by the dulcet and duellingcello/violin tones shared by both Tina Guo and Florian Janoske. Opening single "One More Flag In The Ground" gets its CanCon groove on thanks to the powerful backing vocals of Brian Howes (formerly of early 90's one-hit wonder Vancouver sleaze rockers YOUNG GUN). And "New Babylon" features some powerful backing vocals of Melissa Bonny (AD INFINITUM).
And these are the tracks in which KAMELOT are only just getting revived.
It's on tracks such as the harrowing "Bloodmoon", "NightSky" and the aforementioned "New Babylon" where the band truly put the "power" in "power metal" with their riveting fast-paced onslaught in parts, thus allowing for the slower-sounding transition into the breather track "Willow" afterwards. They also revisit the hauntings of 2007's Ghost Opera and its equally evocative title track on "Opus Of The Night (Ghost Requiem)" with that familiar driving refrain once more courtesy of Tina Guo's leading four-string virtuosity casting direction towards that acquainted path midway.
Call it one of KAMELOT's most progressive-sounding albums for the ages, a return to form for one of the leading names in North American power metal or even a reaping of the musical bounty after five years of sleeping in, but it finally all comes together as The Awakening continues a well-crafted pattern of idyllic power metal without the overpowering idleness after over 35 years on the clock.
5.0 Out Of 5.0
https://kamelot.com/
https://www.facebook.com/kamelotofficial/
https://www.instagram.com/kamelotofficial/