THE BANISHMENT Machine And Bone


By Andrew Depedro, Ottawa Corespondent
Tuesday, April 18, 2023 @ 7:41 AM


| | | |
| --- | --- | --- |
| | | |
THE BANISHMENT
Machine And Bone
Frontiers Music S.r.l.




In the event that either myself or any other music reviewer ever happen to come up with a new name related to the fusion of two distinct types of music, then I foresee the dawning of industrial blues coming to pass. It won't be an easy genre to fully and immediately comprehendor even categorize as its appeal may not resonate completely amongst the diehard purists, perhaps proclaiming that ear/nose ring chains and Great Depression-era pork pie hats were never meant to co-exist on any pop culture or fashion level, but if it does happen to catch on, its prime torch bearer shall be Frontiers Music's latest label signing known as THE BANISHMENT. The band, a collaboration between guitarist George Lynch (LYNCH MOB, THE END MACHINE, ex-DOKKEN) and programmer and multi-instrumentalist Joe Haze which hadstarted in 2011, and since 2020, has also included L.A. based artist/vocalist Devix Szell, recently released their debut album titled Machine And Bone, a brooding, heavy industrial album with fiery explosions of psychotic blues licks. It also features some exceptional guest vocal appearances from Richard Patrick (FILTER) and Tommy Victor (PRONG) to really give the album a full collaborative effort, finalized by the versatile production, engineering and mixing work of Joe Haze, known for his work with the supergroup PRIMITIVE RACE and his touring duties with catchy industrial beatmasters LORDS OF ACID.

And, yet, even with an overall couple of listens out of the way on this disc, this is not an album that's easily digestible, particularly if you're from Lynch's era of OTT soaring guitar solos and also possibly from the early years of the mid-90's industrial era. Sometimes both parts from Column A and Column B will blend heavily into each other unknowingly without an immediately clear focus as to what the final outcome is supposed to be - the musical equivalent of a MAD magazine fold-in - and sometimes, the blending matches up perfectly.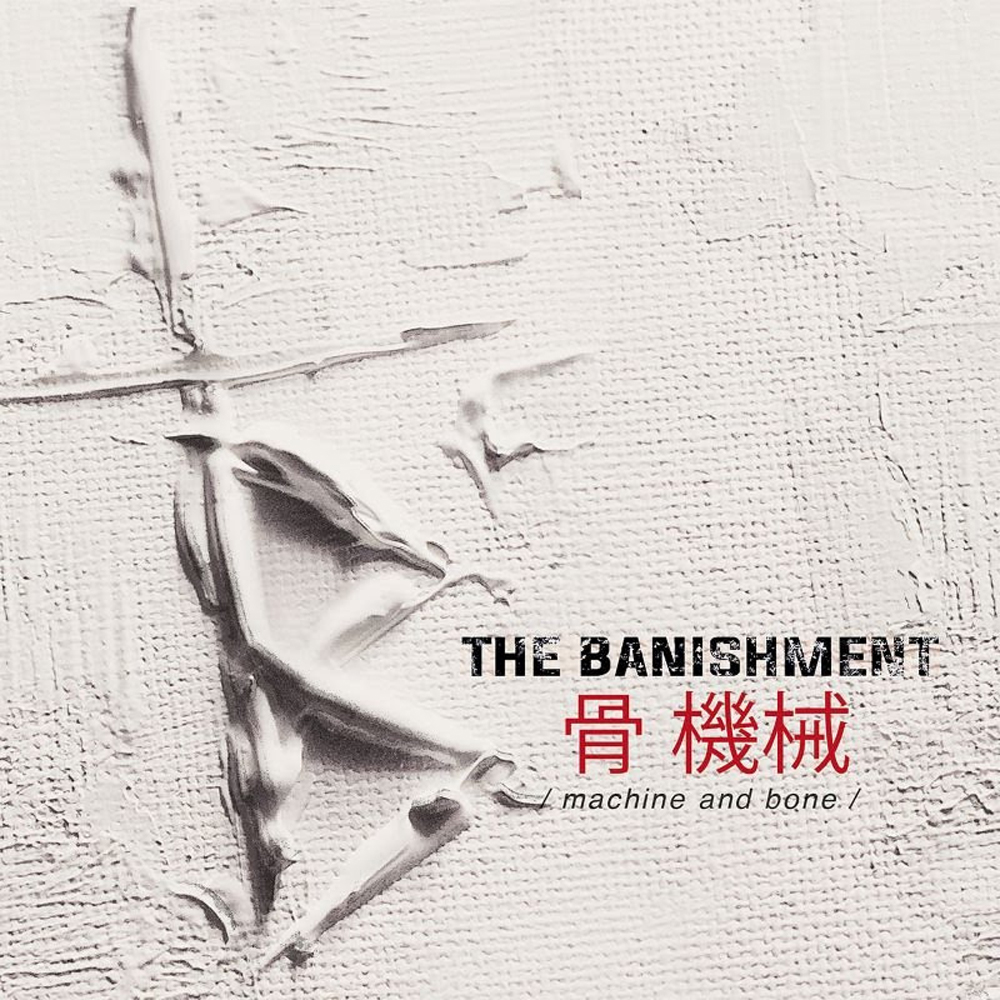 Opening number "Reaction" with its isolated broodingly melancholy-sounding guitar solo intro would've fit in perfectly in S2 of Breaking Bad in the one episode when Walter White watched Jesse's then-drugged up girlfriend Jane overdose and die right in front of him - a haunting yet disturbingly soothing aural example of the brief avoidance of the calamity before it all starts up again; Devix's vocals are in full display and navigate the groove of the song brilliantly through its own self-imposed chaos. But it's on the following number "Max Pain" when the trajectorial mood briefly loses its sense of direction and Richard Patrick's passionate yet anguished vocals, despite their best intentions, finally falters and loses steam inches before the climax of the song. Tommy Victor, by comparison, keeps up the momentum throughout the heavy yet pragmatic-sounding banger "Right" but it's his work on "Terror" that truly allows him to shine boldly, echoing back to PRONG's mid-90's industrial thrash period.
That said, Devix Szell, being the overall noticeable vocal protagonist throughout this album, merits full credit for his exceptional performances throughout this album beyond "Reaction". His experimental noisecore/punk rock background somehow enabled him to unleash a bit of his inner 1979 David Coverdale with the help of Jason Charles Miller on the straight-up bluesy vibe number "The Dread". And he cuts a fully intimidatingly figure on the single "Got What You Wanted" whose video he had a hand in directing. Even "Lost Horizon" with its "Way Cool Jr."-inspired sounding intro not only highlights Lynch's well-structured slick blues riffs but does a decent foray into NIN territory - which, at the 4 and a half-minute mark, begins to overstay its welcome despite Lynch's solid-sounding virtuoso outro doing its best to ride the song out to the climax.
Bringing the sounds of the blues and the industrial metal scene together with varying degrees of success would normally prompt other bands to go on a self-imposed exile, but THE BANISHMENT somehow staved off abandonment with the meeting of Machine And Bone, unabashedly pushing in its bid to welcome everyone into the fold.
4.0 Out Of 5.0
https://www.facebook.com/thebanishment
https://twitter.com/thebanishment
https://www.instagram.com/thebanishment/

Please log in to view RANTS