All Photos by George Dionne/@rockisgeorge
Maryland Glam Metal act KIX made their way to New Bedford, Massachusetts on April 8. 2023. There's just something special about this local venue that draws me back time and time again. During the pandemic The Vault underwent some hardships, closed down, and eventually changed ownership. Thanks to local promoters JKB Entertainment Group and others, the music lives on.
I last saw KIX at The Vault on April 6, 2019. Ironically, this was also the first time I saw KIX live. At that show, KIX was on fire. Hit after hit until it was over. Could KIX deliver the same knockout punch they did four years before?
Straight out the gate the band lit up the room with "Hot Wire", followed by "Midnight Dynamite". The crowd was hot and singing in unison. Deeper cuts from their three most prominent albums Hot Wire, Midnight Dynamite, and Blow My Fuse followed. KIX favored the Blow My Fuse album throughout their set, but that was expected.
What was unexpected was the inclusion of the song "Baby Time Bomb" from their long out of print 1995 album Show Business. The song felt at home with the rest of their legacy catalog. The last studio album by KIX was 2014's Rock Your Face Off. It was good to hear that "Wheels In Motion" was still in their set, as it's a great tune.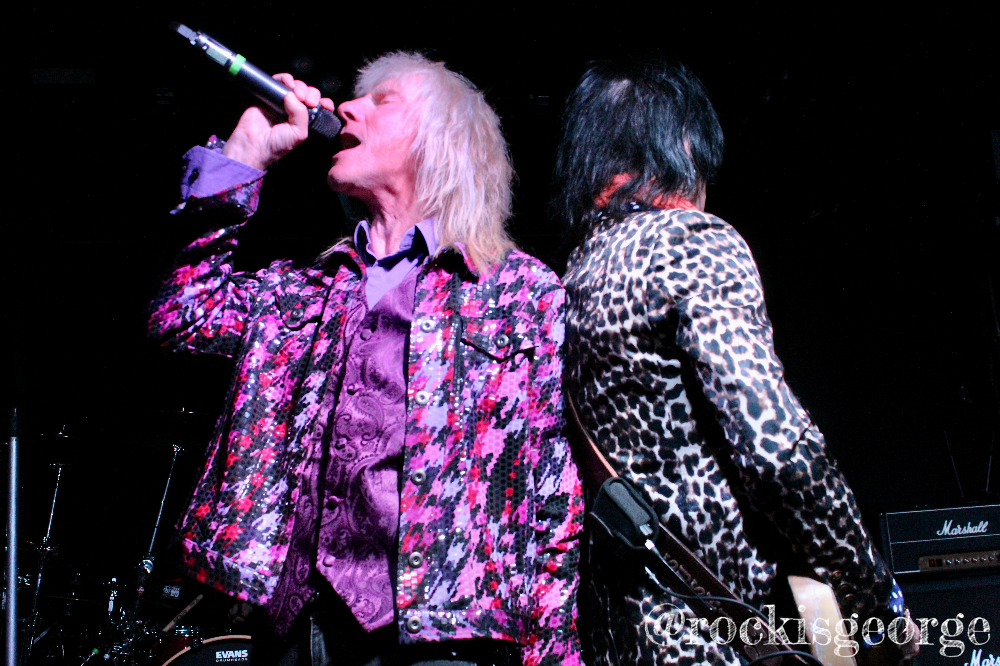 Conspicuous by his absence was drummer Jimmy "Chocolate" Chalfant. Back on November 18, 2023 Chalfant suffered a heart attack on stage. Frontman Steve Whiteman assured the crowd that Jimmy was resting comfortably and recovering well. On the skins for the night was ACE FREHLEY & BLACK SWAN drummer Matt Starr. Starr killed it on the drums and on backing vocals.
Whiteman led the crowd in a little call and response at the end of "The Itch", Alternating between the women and the men, and bringing everyone together at the end. Whiteman is a consummate storyteller and commanding frontman even after 40 years. He's witty, funny, and charismatic. He reminded the crowd that you don't cheer when someone thanks you, the correct response is 'you're welcome'. Then he laughed every time the crowd responded that way.
KIX ended the night by staying on stage for the encore of "Cold Blood" and "Blow My Fuse". You can have your "Blow My Fuse" and "Don't Close Your Eyes", but for my money "Cold Blood" is the greatest song KIX ever produced. 14 songs may seem like a short set, but this was a quality collection of KIX songs that left everyone happy.
Check out some more photos from the show!
All Photos by George Dionne/@rockisgeorge