ELVENKING Reader Of The Runes - Rapture


By Peter Atkinson, Contributor
Sunday, May 7, 2023 @ 11:21 AM


| | | |
| --- | --- | --- |
| | | |
ELVENKING
Reader Of The Runes-Rapture
AFM Records




Reader Of The Runes – Rapture is middle part of an epic trilogy that Italy's fantastical ELVENKING began in 2019 with Reader of the Runes – Divination and will likely conclude in 2027-ish. And it continues the band's good run that traces back to 2014's Pagan Manifesto, where it refocused after some stylistic missteps (cough!Belinda Carlisle cover, cough!), drawing once again on its pagan roots, dialing up the heaviness and rediscovering the songwriting magic – or at least consistency - that had eluded it to a degree for a decade or so.

Secrets of the Magick Grimoire and part one of Reader of the Runes followed suit and were able to build on Manifesto's strengths, no easy task for a band 10 albums and 20-some years into its career.

Despite – or perhaps because of – a couple of recent lineup changes, ELVENKING retains its form with Rapture. Drummer Symohn has returned after a five-year break and touring guitarist Headmatt became an official member following the departure of Raffaello "Rafahel" Indri after 15 years. This familiarity helps keep things tight – even with the expansive nature of the band's music – and ensures the focus that took so long to return does not stray.

Beefy traditional metal, thrash metal sprints, power metal grandeur and folk/pagan metal instrumentation and lore all combine here with lush melodies, inviting sing-alongs and anthemic swells for just about everything one could want from an epic concept album. ELVENKING doesn't weigh Rapture down with obvious concept album devices – narration, segues, interludes, overblown epics, intro/outros, etc. Indeed, here there is none of that whatsoever, so the album takes the momentum of the rousing opening title track and carries it through an almost hour-long run time that never lags.

If anything, Rapture is the heaviest, most "direct" – in a manner of speaking - album of this recent stretch, even with the strings, keyboards and minstrel-like flourishes. Ominous chants and the odd death metal screams make "To The North" especially fearsome, and the crunching hooks and fluid basslines of "Covenant" and "Incantations" give what might otherwise have been whimsical, folksy anthems some genuine heft.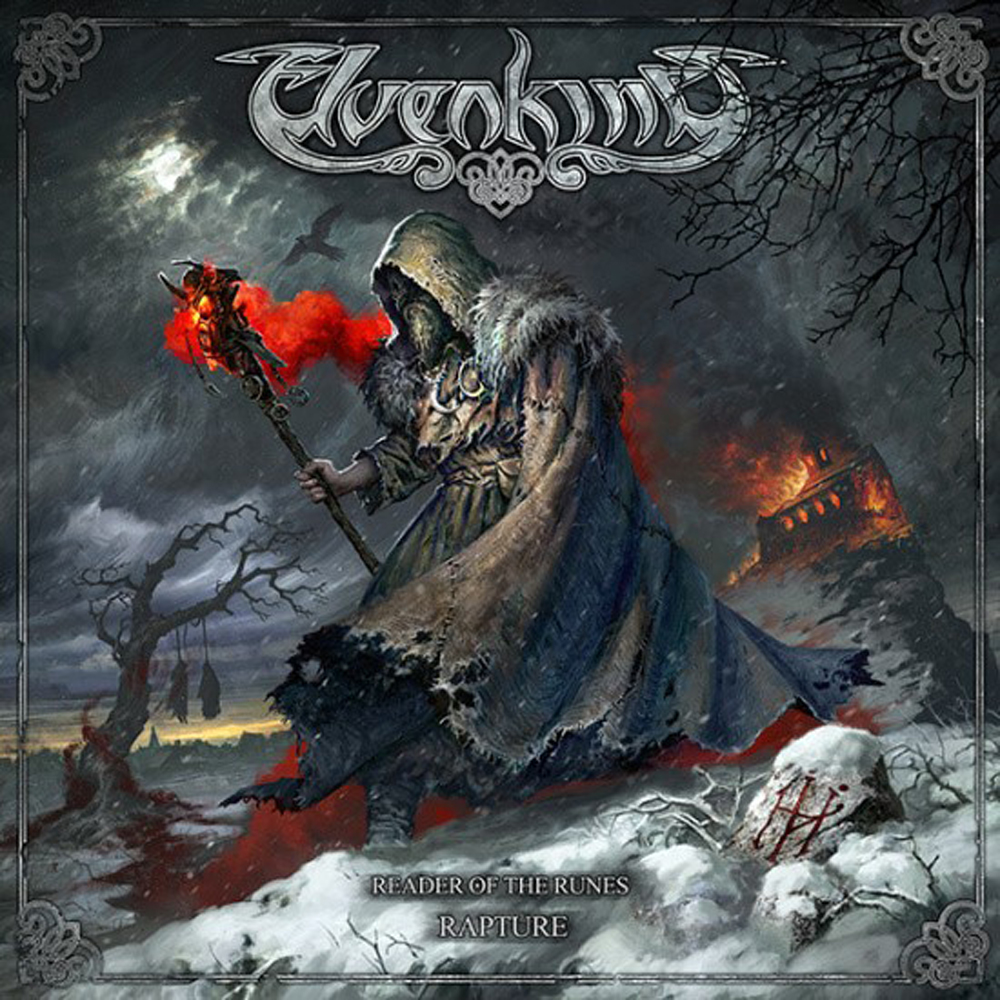 By the same token, the thunderous gallop of "The Hanging Tree" and the chugging crunch of "Bride Of The Night" are countered by their epic choruses, either with buoyant harmonies topped by frontman Damna's crystalline cleans, as is the case with "Night", or what seems like the whole gang shouting along in "Hanging Tree". And, when all is said and done, Rapture offers a near perfect balance of catchiness and muscle, though it does conclude with a pair of the album's most aggressive, assertive tunes.
"An Autumn Reverie" may seem harmless enough from its title, but the surging riffs of Aydan and Headmatt and Symohn's propulsive tempo give it surprising authority while the more measured finale "The Repentant", with its almost soothing chorus, begins ratcheting up the heaviness halfway through then brings it to an emphatic end of blast beats, black metally trems and wolverine screams.
ELVENKING sets the bar pretty high for the trilogy's conclusion with this terrific second act, and it will be interesting to hear how act three plays out when it arrives - be it even leaner andmore ferocious or more opulent and dramatic or something different entirely. But by forgoing the obvious ploys – save for the narrative – the band not only allows Rapture to stand on its own it leaves ample latitude for what's to come. In whatever shape or form.
4.0 Out Of 5.0

Please log in to view RANTS