DANKO JONES Has A "Good Time" With New Video


By Larry Petro, News Monkey
Thursday, June 1, 2023 @ 12:41 AM


| | | |
| --- | --- | --- |
| | | New Album, Electric Sounds, Coming September 15 |
Are you ready to rock? Do you want a good time? Do you want to get high?

If the answer to any of those questions is yes, then the undisputed kings of balls-out rock'n'roll are back to provide maximum satisfaction. An elite, three-man squad, dedicated to the noble art of riffs, melodies and life-affirming rock anthems, DANKO JONES are ready to serve up all the Electric Sounds you could possibly need!

September 15, 2023 will see the Canadian trio release their eleventh studio album, entitled Electric Sounds, via AFM Records. Following a previously-released, first album appetizer, "Guess Who's Back", DANKO JONES are premiering their new single, the muscular new wave strut of "Good Time", along a hilarious karaoke-themed music video featuring a guest appearance by Inge Johansson (currently in GATUPLAN, previously of AGAINST ME! and INTERNATIONAL NOISE CONSPIRACY)! The clip was directed by Philip Hovensjo at Horseboy (Yung Lean, Martin Garrix, Victor Leksell and many more).

As the new DANKO JONES track proves, Electric Sounds promises to have the instant sound and feel of a classic. Hands down, with DANKO JONES, you are going to have a good time, rock as hard as you can, always at full volume, while Electric Sounds is a deceptively diverse affair. No band has ever sounded more ready to hit the road than the pumped-up threesome showcased on a hell-for-leather rager that is "Good Time" (now available on all digital services).

Danko confirms: ""Good Time" is the song you need to hear when you're not ready to throw in the towel. It also rocks very very very hard and has a lot of swear words."

Have a good time and watch the new DANKO JONES clip, feat. Inge Johansson, on KNAC.COM HERE.

Armed with yet another stone cold classic, DANKO JONES will launch themselves into 2023 like men on a renewed mission to rock the living shit-lights out of anyone and everyone that wants to join the party. After 27 years of active service, the trio's commitment and intensity continues to grow, and their popularity and prominence continues to follow an upward route.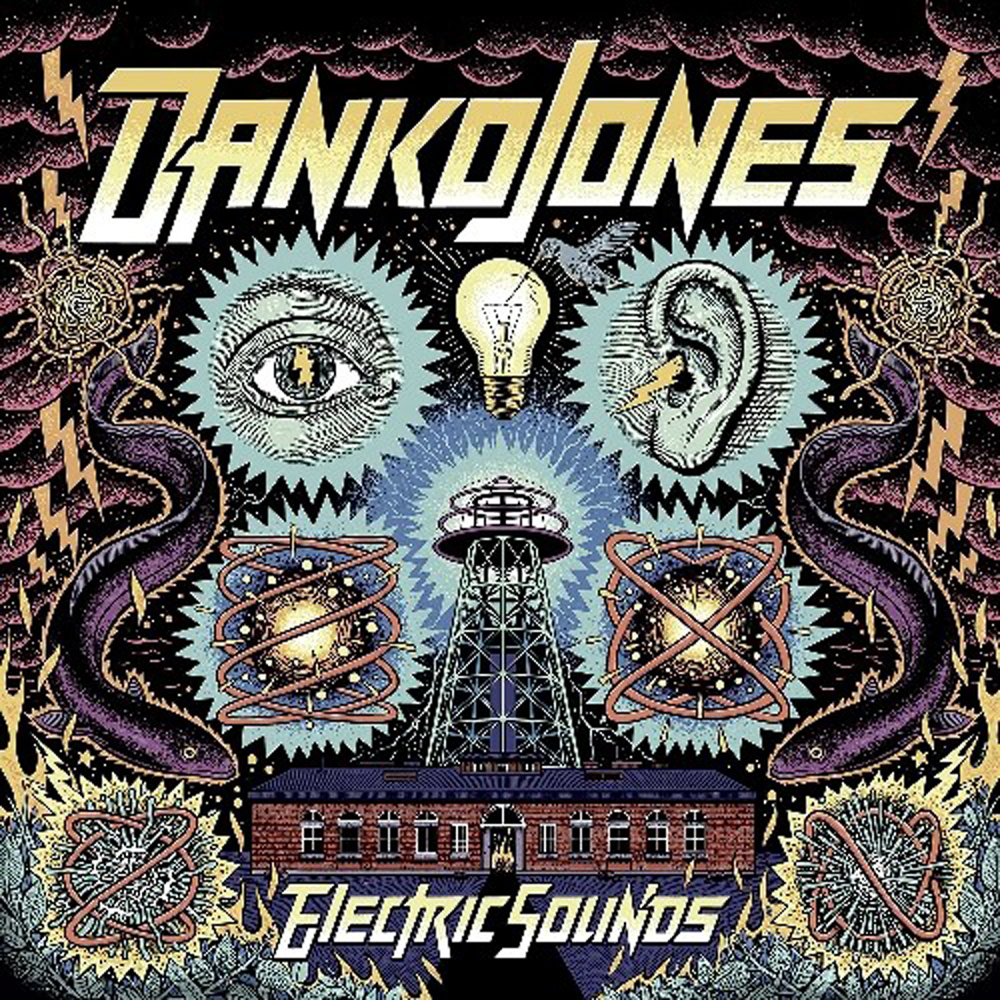 "I'd like to think Electric Sounds falls in line with all our previous albums," says Danko. "Over the years, we've carved out a sound and we're sticking to it. But if you were to zoom in and compare it to other albums, I'd like to think it's a bit faster than our other albums. Initially, I wanted all the songs to sound like our song, "Cadillac" - plodding, mid-tempo, heavy, and to the point. Our songs are usually about rocking, wanting to rock, enjoying life while rocking, and sometimes I'll sing about a woman. You can expect zero surprises!"
Electric Sounds was produced by Eric Ratz, and features guest spots from Tyler Stewart (Barenaked Ladies), Damian Abraham (Fucked Up) and guitarist Daniel Dekay (from Canadian thrash legends Exciter). Slated for a release on September 15, 2023 through AFM Records, the album pre-sale has just started.
Electric Sounds track listing:
"Guess Who's Back"
"Good Time"
"Electric Sounds"
"Get High?"
"Stiff Competition"
"She's My Baby"
"Eye for an Eye"
"I Like It"
"Let's Make Out"
"What Goes Around"
"Shake Your City"

Please log in to view RANTS