WHILE SHE SLEEPS Unveil New Album Self Hell

By Larry Petro, News Monkey
Tuesday, September 26, 2023 @ 7:02 AM

| | | |
| --- | --- | --- |
| | | Out March 15th; Title Track Video Launches |
As they approach the biggest headline show of their career to date at London's legendary Alexandra Palace, Sheffield quintet, WHILE SHE SLEEPS share their brand new single "SELF HELL", the title track to their sixth studio album, which will follow on March 15th, 2024.

Drawing upon a far wider palette of influences to create a sonic collage of each member's musical passions, SELF HELL feels like a second debut album from a band who have become such a vital force over the past decade. This incarnation of WHILE SHE SLEEPS is uncompromisingly unpredictable, the riffs are still granite heavy, but this album sees them drawing upon more diverse influences such as Aphex Twin, Gorillaz, Bicep, The Prodigy and Kendrick Lamar.

Those influences have seen a broader range of instruments incorporated on SELF HELL, especially with vintage synths such as the Korg MS-20 and the Behringer TD-3. Just as importantly was their attitude. WHILE SHE SLEEPS were all raised in mining villages around Sheffield and remembered how Britpop surrounded the environment during their youth, its working-class swagger informing the album's defiant nothing-to-lose and everything-to-gain spirit.

Sean Long says,

"The name of the album is the foundation of how we view ourselves and the world. Everyone has a subjective experience like no other. Yet the constant that binds us IS the differences between us and the fact that we are all suffering in our own way. Don't be too quick to judge and demonize, your time will come for redemption or damnification.

We've been drawing inspiration from an array of misfit artists far from where you would usually pigeonhole WHILE SHE SLEEPS. Each member has brought in a different perspective of inspiration so far apart in genre that it has left us with a very odd and satisfying sonic. WHILE SHE SLEEPS will continue to keep the world guessing on what we will do next. Not only for the fans but this is a spiritual venture that we have to keep alive, moving, and constantly in flux. We do this by scaring ourselves with things we are not supposed to do. Every. Single. Day."

The single SELF HELL demonstrates the sonic leap-forward that WHILE SHE SLEEPS are taking with the album. It does seemingly everything all at once - huge riffs, thumping big beat grooves, a maelstrom of synth textures, melodic vocals contrasted with bloody-throated screams and swirling backing harmonies - all in a way that remains coherent while pushing their boundaries to a maximalist new level.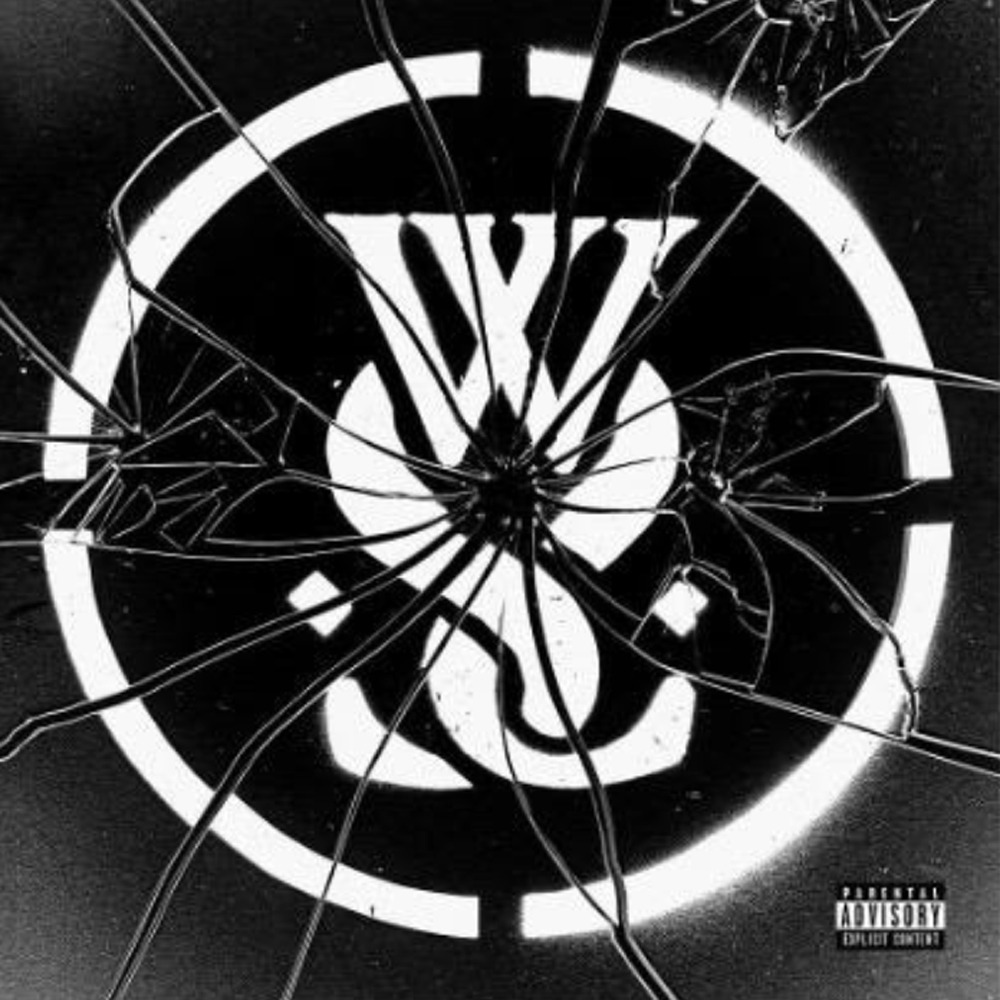 Watch the Music Video for "SELF HELL" on KNAC.COM HERE.
The album was produced by their long-term collaborator Carl Bown and the band's guitarist, Sean Long. WHILE SHE SLEEPS - completed by Lawrence 'Loz' Taylor (vocals), Mat Welsh (guitar), Aaran Mckenzie (bass) and Adam Savage (drums) - recorded the album during sessions at Metropolis Studios in London, Treehouse Studio in Chesterfield, and their own Six Audio in Sheffield.
Since debuting in 2012 with This Is The Six, WHILE SHE SLEEPS have gone from strength-to-strength, achieving a Top 10 breakthrough with "You Are We" as well as widespread critical acclaim for their most previous album, Sleeps Society.
They've consistently been a huge draw across European festivals, most memorably with an emotional return to the stage with 2021's Download Pilot, a set that The Guardian described "as undeniably Pilot's finest hour - if not the finest in the entire Download lineage." Fewer than 500 tickets remain available for the landmark Alexandra Palace show. They will then play select gigs around Europe before hitting China, Japan, Taiwan and Thailand in December.