PAUL LIDEL'S SCREAM THERAPY Set For New Album Scream Therapy

By Larry Petro, News Monkey
Friday, September 29, 2023 @ 9:08 AM

| | | |
| --- | --- | --- |
| | | Out October 20th Through Perris Records |
Perris Records announces the CD release of PAUL LIDEL'S SCREAM THERAPY Scream Therapy on October 20th. Imagine a band with the swagger and sleaze of early GnR, CRUE, and AEROSMITH, the musical darkness of ALICE IN CHAINS mixed with a marriage of old school rock bands like MAIDEN, PRIEST, OZZY, VAN HALEN, PANTERA and AC/DC, playing aggressive and instantly memorable songs about insanity, murder, and the destruction of the human race, led by vocalist/guitarist Paul Lidel (DANGEROUS TOYS, DIRTY LOOKS).

Tom Mathers from Perris Records, "This CD will give any fan of DANGEROUS TOYS and DIRTY LOOKS their fix of hard rock. I've worked with Paul Lidel for over 20 years with DIRTY LOOKS, BROKEN TEETH, 99 CRIMES & ADRENALINE FACTOR. This album will be a top seller in 2023 along with other Perris artist BABYLON A.D. & ROXX GANG."

Paul Lidel on his new album, "I'm really excited about this new band and the new album! I feel like this is one of the best albums I've ever done. I think that fans of my other bands, DANGEROUS TOYS and DIRTY LOOKS, will love it! Even though it sounds nothing like either of those bands, it definitely has that same classic hard rock attitude."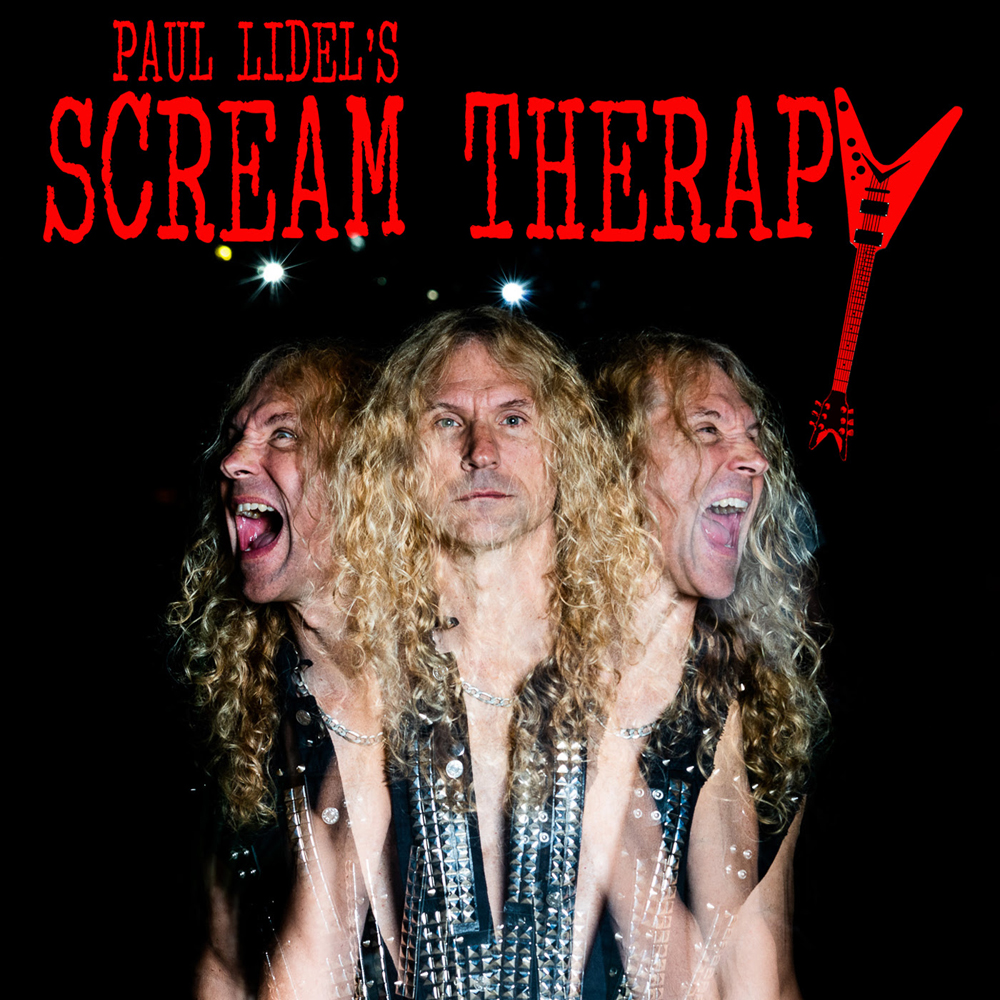 Order CDs
Amazon: www.amazon.com/Paul-Lidels-Scream-Therapy/dp/B0CHZ9YLW1
Perris Records: perrisrecords.com/paul-lidel-s-scream-therapy
WOWHD Overseas: perrisrecords.com/wowhd
Germany: www.prideandjoy.de
Track Listing
All songs written by Paul Lidel
Intro
"Scream Therapy"
"Alibi"
"Run"
"Jagged Edges"
"Thick Of Things"
"Rabbit Hole"
"Burning Bridges"
"That Bullet"
"Wake Up Call"
"Ghosts of Yesterday"
"Stir Crazy"
"Silence Never Lies"